Third Saturday Online: Landscape and Cityscape Collage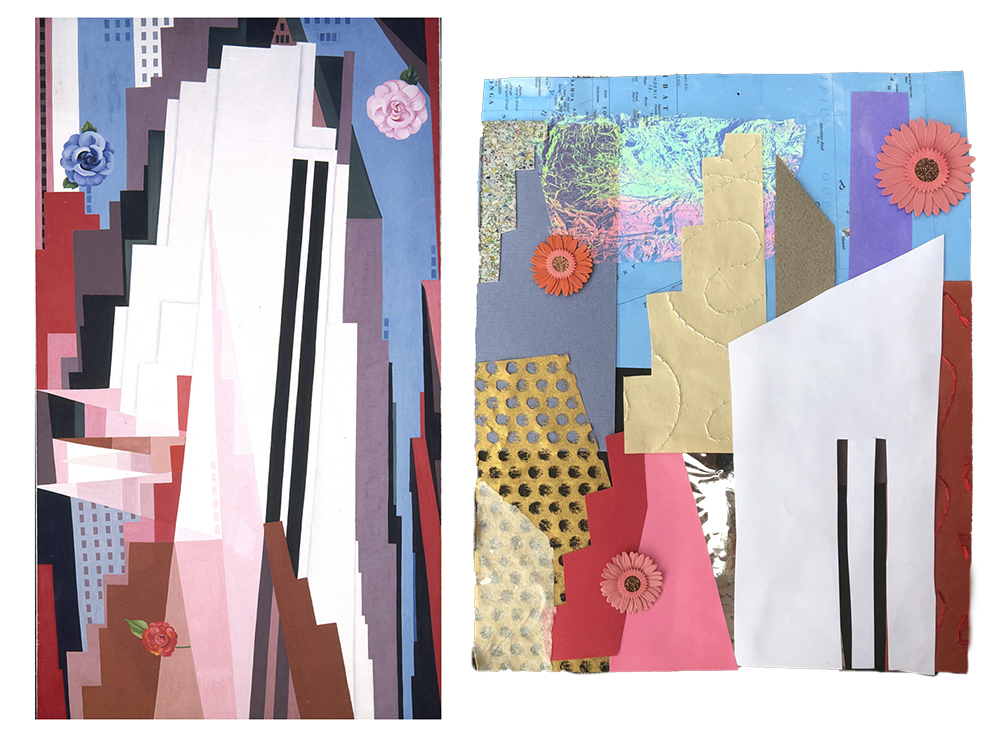 This year the UMFA is highlighting three iconic landscape paintings by American artists Thomas Moran, Georgia O'Keeffe, and Alma Thomas on loan from the Smithsonian American Art Museum. These spectacular works take very different approaches to landscape painting, from nineteenth-century idealized naturalism to contemporary abstraction.
Let's explore these works and make a landscape collage inspired by them. To do this project you'll need:
A piece of paper or recycled cardboard box as the base of your collage.
Some colored paper. If you don't have colored paper, you can use recycled boxes, food labels, and magazines. 
Glue
Scissors 
Before you get started, let's get a little inspiration: 
1.  Look closely at Red Sunset, Old Pond Concerto by Alma Thomas. Think about the title of this artwork. What landscape do you picture when you think of a red sunset and an old pond? Did Thomas paint what you imagined? You can create your own collage landscape to show what you see in your mind.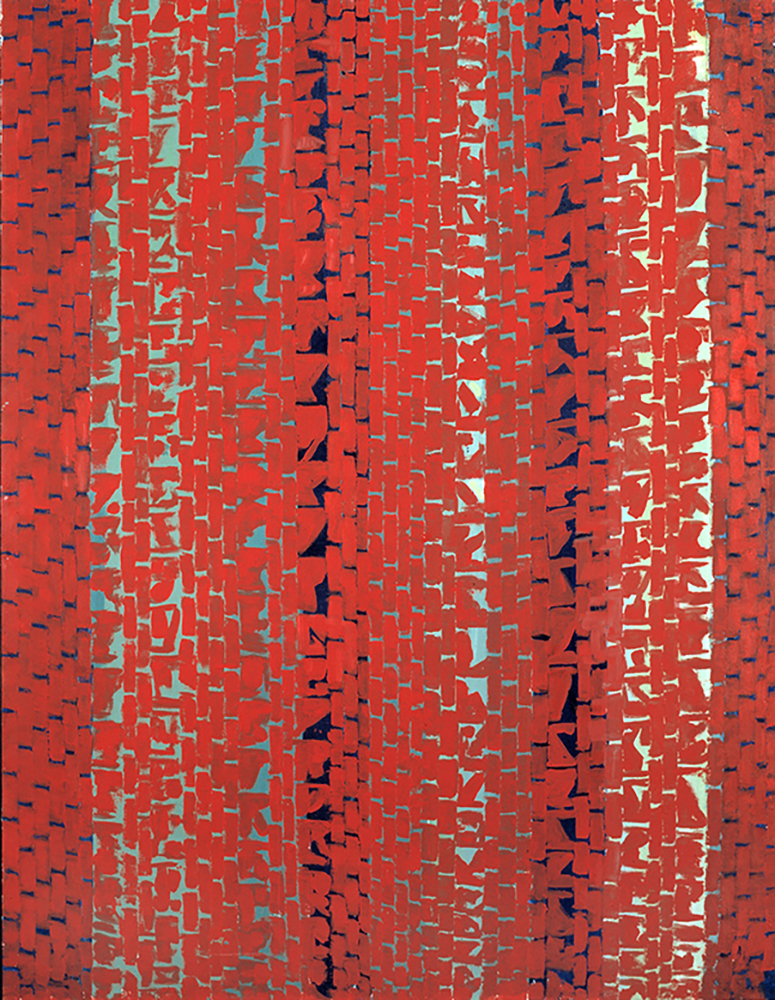 2. This is Mist in Kanab Canyon, Utah by Thomas Moran. This landscape shows a southern Utah canyon. But the real Kanab Canyon doesn't really look like this. Moran's painting makes the mountains bigger than they are and the air too misty. Why would Moran make this landscape look different than it really does? Will your landscape be fantastic or realistic?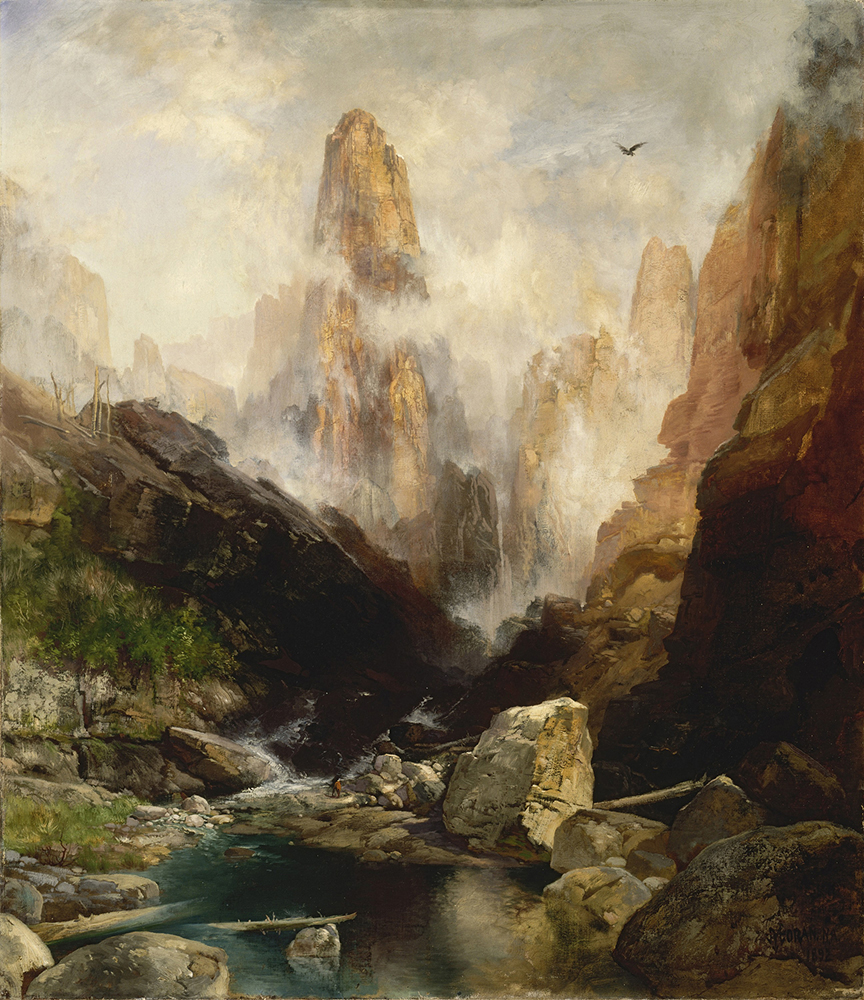 3. This is Manhattan by Georgia O'Keeffe. It's a cityscape! How are the shapes in this cityscape different from the other two landscapes you've seen? What city will you make?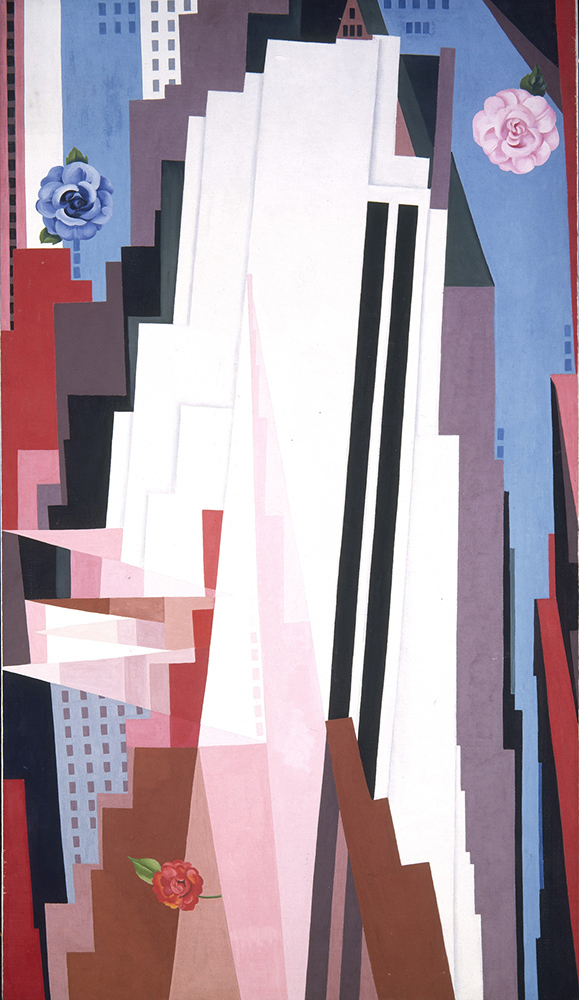 Now you can create your own landscape collage!
1. Gather your supplies together. The base of your collage can be a piece of paper or an old cereal box like this.
2. What else can you use to make your collage? What about stickers, magazines, old buttons—or even fake flowers! Use your imagination.
3. Cut or tear the paper into shapes and lay them on your base. You can layer the paper to create depth or texture. 
4. Once you have your collage landscape laid out how you want it, glue the paper and other materials down.
5. What a masterpiece!
---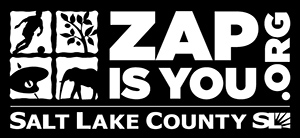 Thank you for visiting the UMFA online. We hope you have enjoyed this content. Community support makes all of the work we do possible, including this type of virtual experience. If you wish to see more offerings like this, and ensure the future of the Museum, please consider making a donation today.
We wish you, your family, and loved ones the very best during these difficult times. 
Thank you!