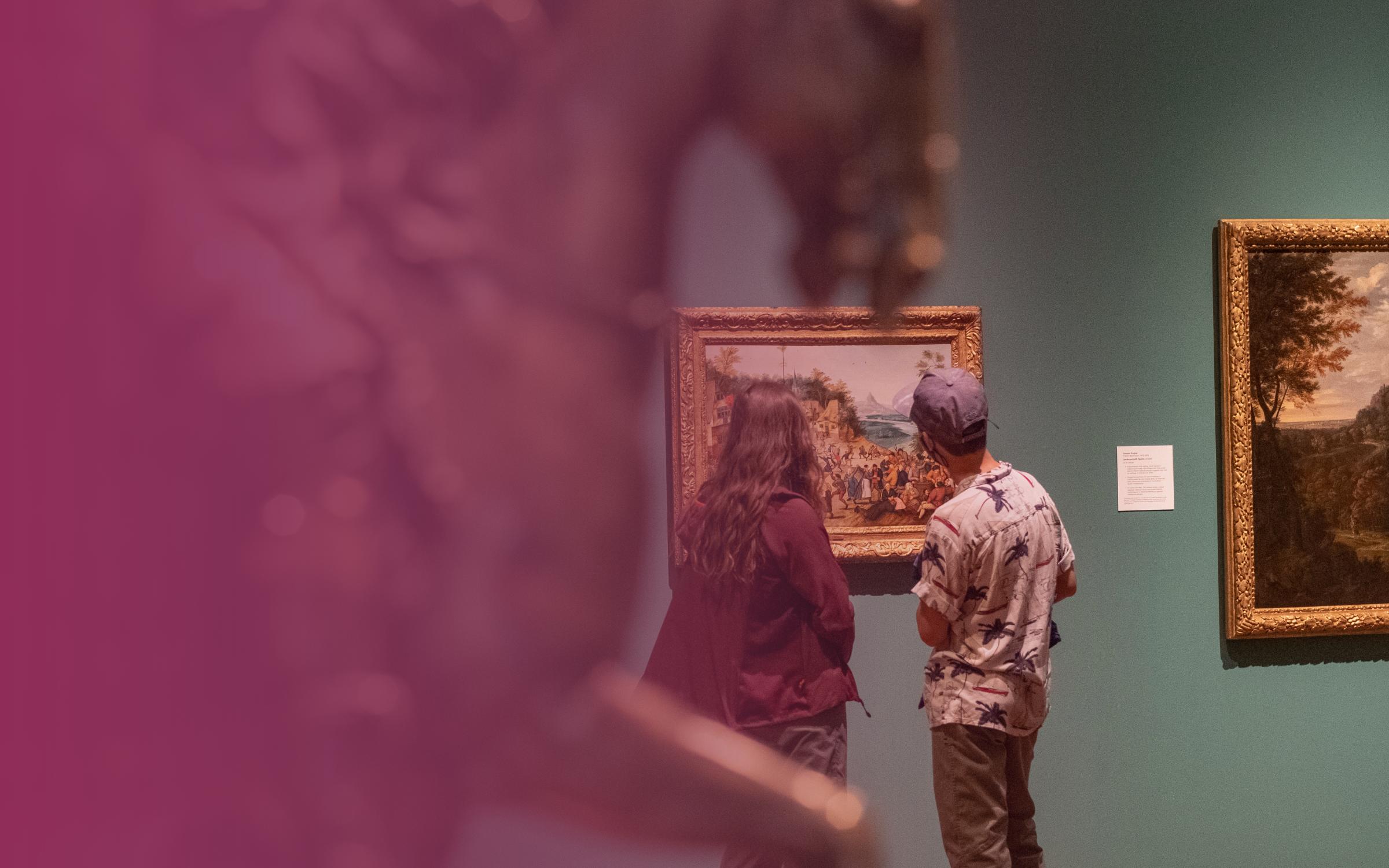 Valentine's Evening at UMFA
Saturday, February 12 | 6:30–9 pm | Ticketed event
G.W. Anderson Family Great Hall | UMFA

Wherefore art thou this Valentine's? Join us for an evening of art-loving in the spirit of lovers and Valentine's Day. Grab a plus one and meet us at the G.W. Anderson Family Great Hall for an enchanting evening of entertainment, hors d'oeuvres, and a tour led by curator and captivating storyteller Luke Kelly, who will guide you through the triumph, tragedy, and wonder of the human experience through art.   
Tickets are $79 and include general admission, a tour, hors d'oeuvres, drink, and a unique date to remember. Register today!