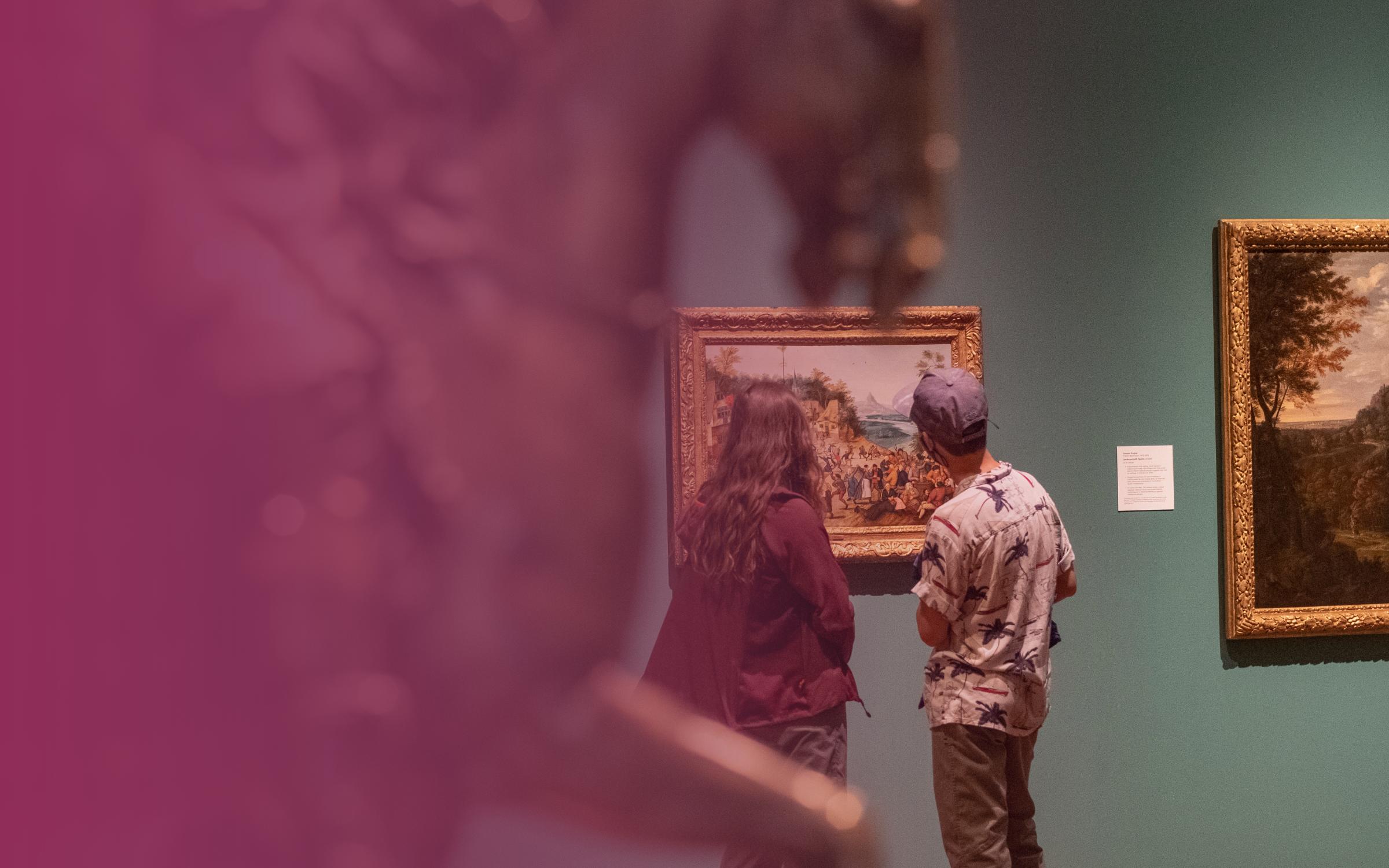 Valentine's Evening at UMFA
Saturday, February 12 | 6:30–9 pm | Ticketed event
G.W. Anderson Family Great Hall | UMFA

Wherefore art thou this Valentine's? Join us for an evening of art-loving in the spirit of lovers and Valentine's Day. Grab a plus one and meet us at the G.W. Anderson Family Great Hall for an enchanting evening of entertainment, led by curator and captivating storyteller Luke Kelly, who will guide you through the triumph, tragedy, and wonder of the human experience through art.   
Tickets are $79 and include general admission, a tour, hors d'oeuvres, alcoholic and non-alcoholic drinks, and live music by Michael Bigelow's Mountain Boogaloo. A truly unique date to remember. Register today!