Julia Huddleston, graduate student, Department of History, College of Humanities
The Fellowship in Collections Engagement in part of "Landscape, Land Art and the American West," a joint initiative between the Utah Museum of Fine Arts and the J. Willard Marriott Library sponsored by the Andrew W. Mellon Foundation. This award fosters innovative, collections-based scholarship and creativity while highlighting the strengths of the UMFA's and Marriott's collections.
Before pursuing a graduate degree in history, I worked as an archivist in the University of Utah's J. Willard Marriott Library for many years. In that role, I became keenly aware of my fellow staff members' commitment to assisting patrons and providing access to archival collections. As the global pandemic continues, access to archival and museum materials has changed dramatically and will likely remain impacted for months and possibly years to come. The shutdown forces archivists, curators, and researchers to re-examine how we can responsibly use archival and museum materials. When I proposed making a syllabus and primary source toolkit for the grant last summer, I could not have imagined how our world would change in the coming year. And although I could not spend time in the Marriott reading room or Utah Museum of Fine Arts galleries this summer, my project feels more urgent than ever. As students of all ages continue to adapt to online education, my project will offer a new set of primary sources from the Marriott Library Special Collections and the UMFA to explore women's history in Utah.
Inspired by the Pulse Orlando syllabus and the #Resist syllabus, I am creating a public-facing syllabus focused on the theme of women's work in the American West. The curriculum is arranged thematically and envisions work broadly— both through traditional occupations like education, factory work, or law, as well as the often under-recognized work of artists, homesteaders, and homemakers. Each week will contain a suggested reading list, drawn from scholarly monographs, articles, podcasts, movies, and other texts to contextualize the subject. Additionally, each week of the syllabus will feature a primary source toolkit, with digital reproductions of items held by the Marriott Library Special Collections and UMFA. These primary sources will connect materials from the Marriott Library and UMFA to the broader scholarly conversation and will hopefully invite a new generation of researchers to contribute to a more comprehensive history of Utah.
In light of the ongoing uprisings against racism in the United States and around the world, I want to briefly highlight one week of my syllabus that I have been working on this summer—community organizers and activists. While community organizing is not a conventional form of employment, it often becomes one's life work. When I began researching this thematic area, I intended to focus primarily on social movements from the mid-twentieth century to complement the excellent research already done on nineteenth- and early twentieth-century activists. The Marriott Library has many archival collections of women leaders, including Alice Kasai, who fought for reparations for Japanese-Americans who were sent to internment camps during World War II, or Alberta Henry, who was the president of the Salt Lake chapter of the NAACP, and Sonia Johnson, who fought for the passage of the Equal Rights Amendment. However, it quickly became apparent that I also needed to include the voices of more recent protesters. Fortunately, several collections fit my criteria, including the Protest, Marches, and Rallies collection, the Marriott Library Zine Collection, and oral histories from the Occupy Salt Lake City movement. These collections all provide local examples of women's roles in community organizing and protesting in Utah and the West. For example, the Marriott Library Zine Collection contains zines such as Women Strike For Peace, which examines local protests of the Iraq War in 2003. The Protest, Marches, and Rallies collection includes signs and other ephemera from demonstrations such as the Utah Women's March in 2017. By pairing primary sources from 2017 with documents from the earlier decades, I hope to emphasize women community organizers' vision and leadership across time.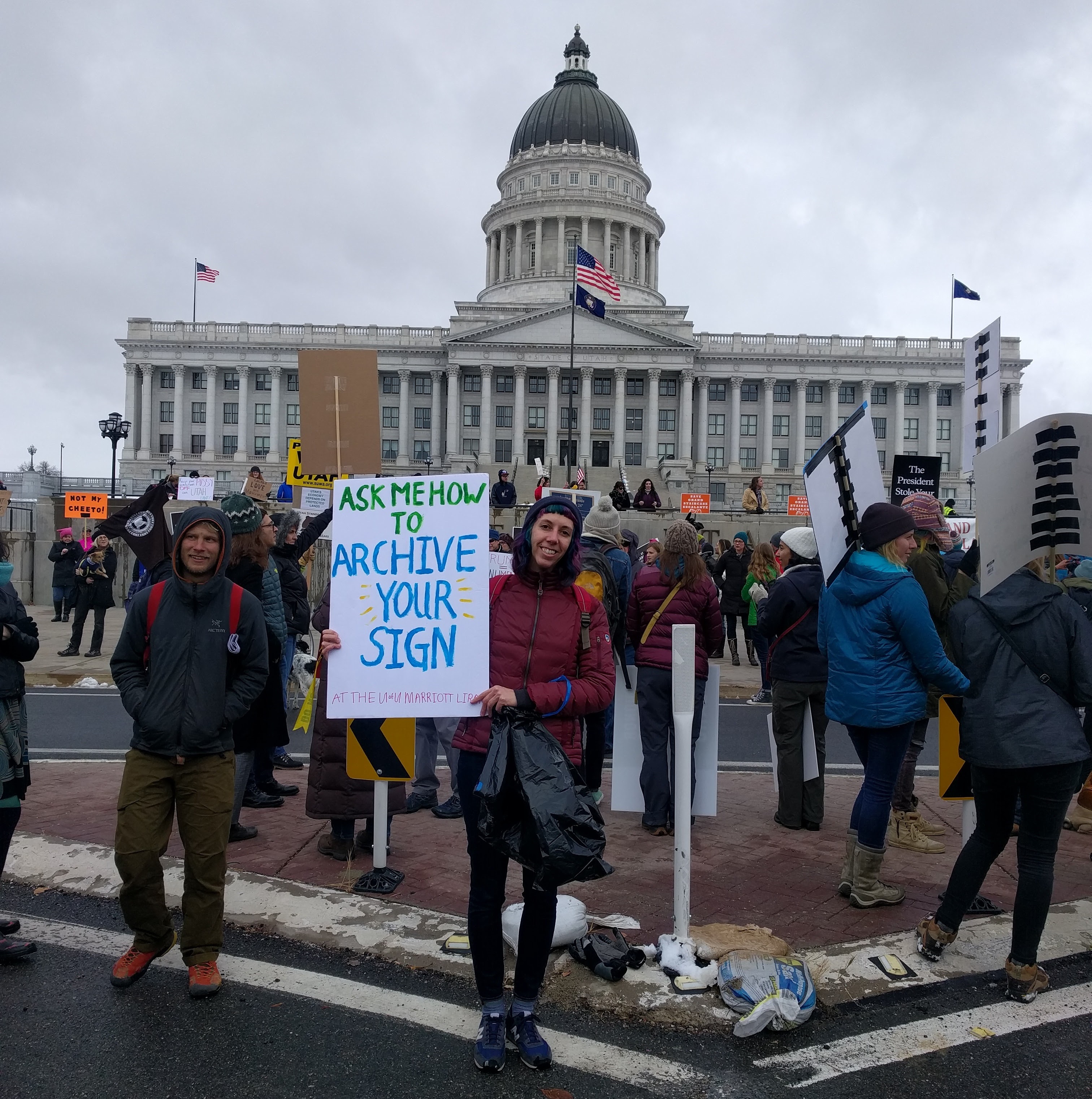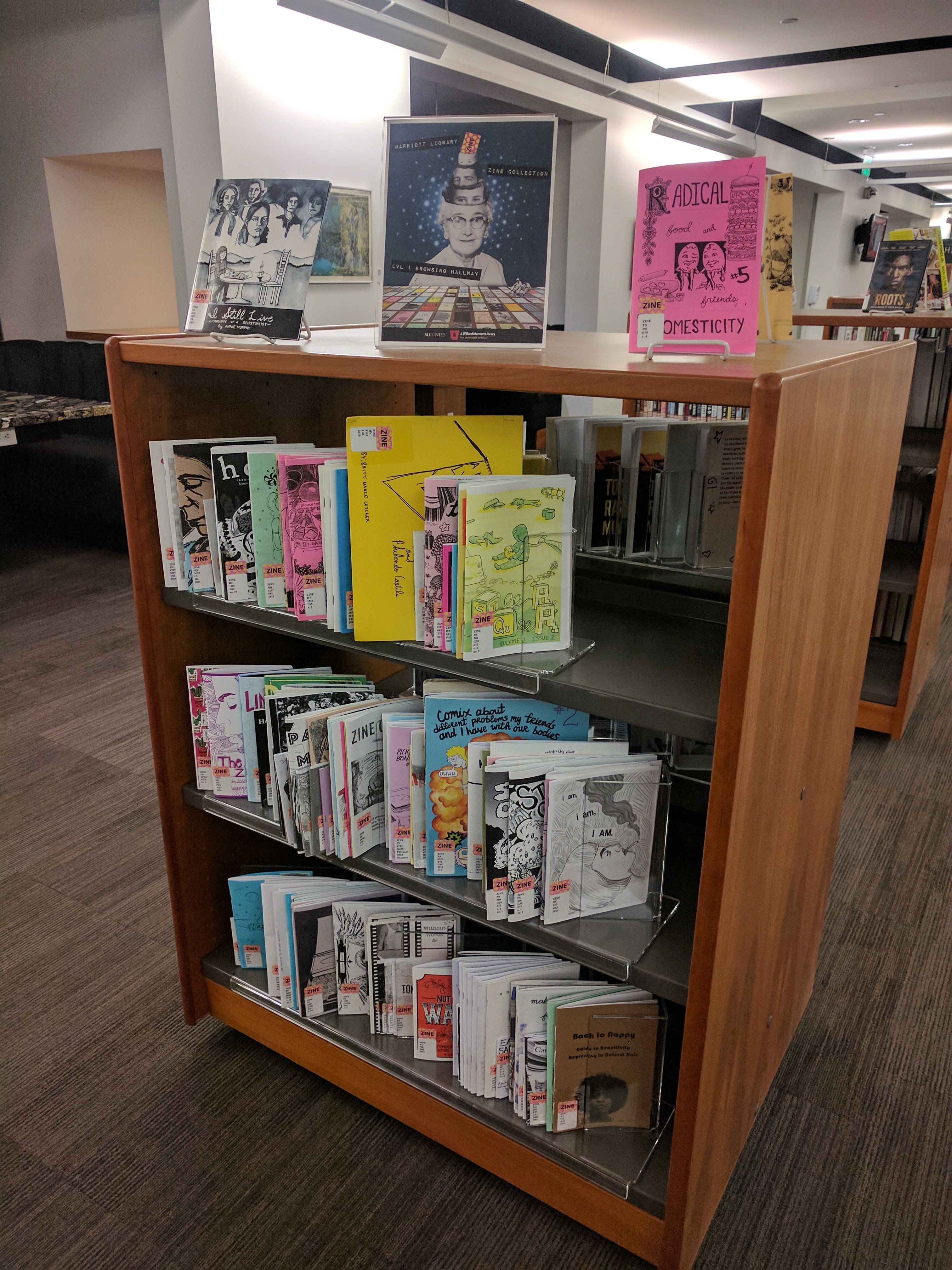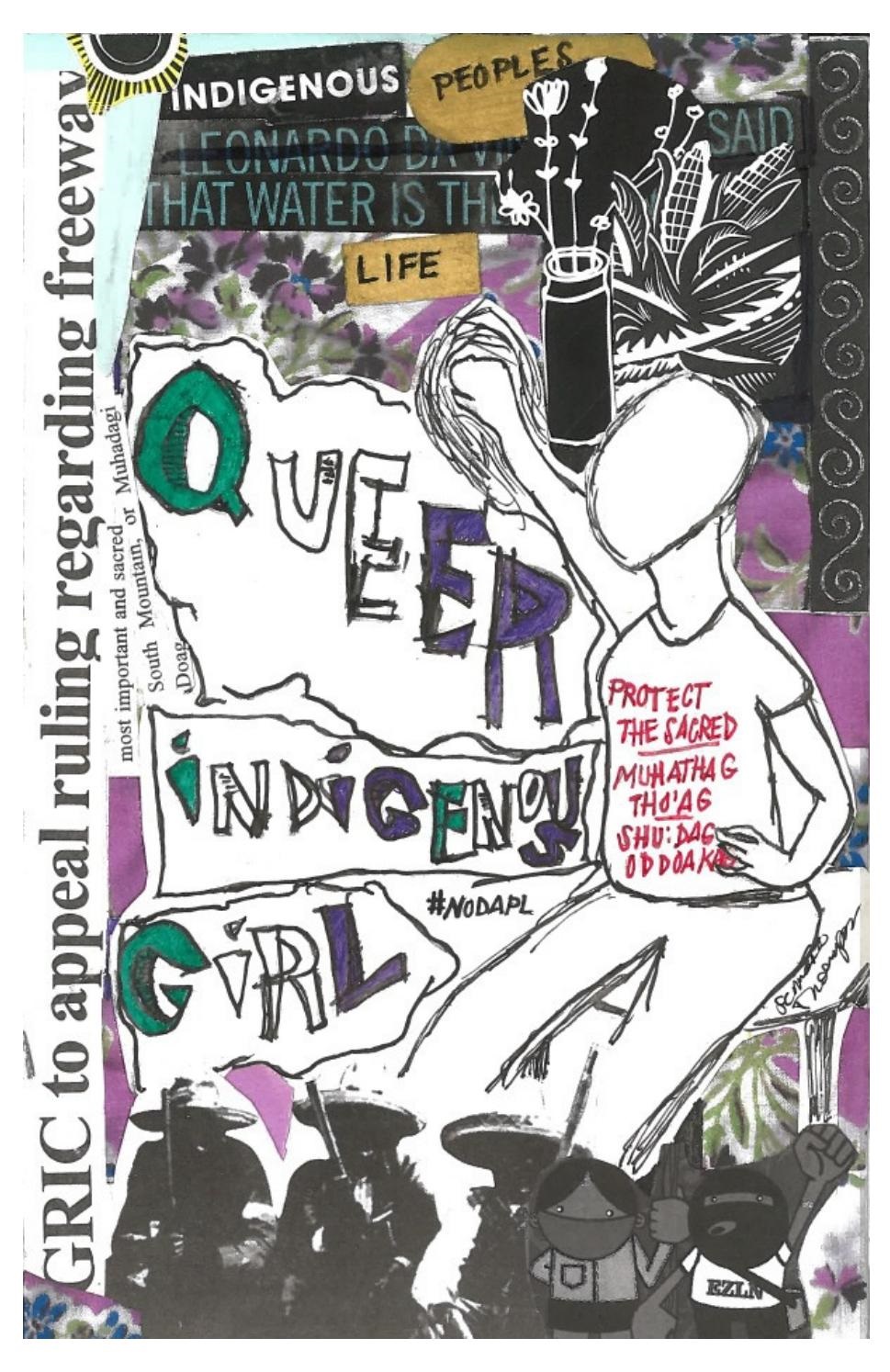 As the coronavirus shutdown continues, I am still considering what collections access means in the new normal and how I may need to adjust my expectations while still highlighting the important materials relating to women's work in the West held by Marriott Special Collections and UMFA. Although my website will not go live until December 2020, I hope that educators of all levels—from parents temporarily homeschooling children to college professors—will find value in this primary source toolkit and bibliography.