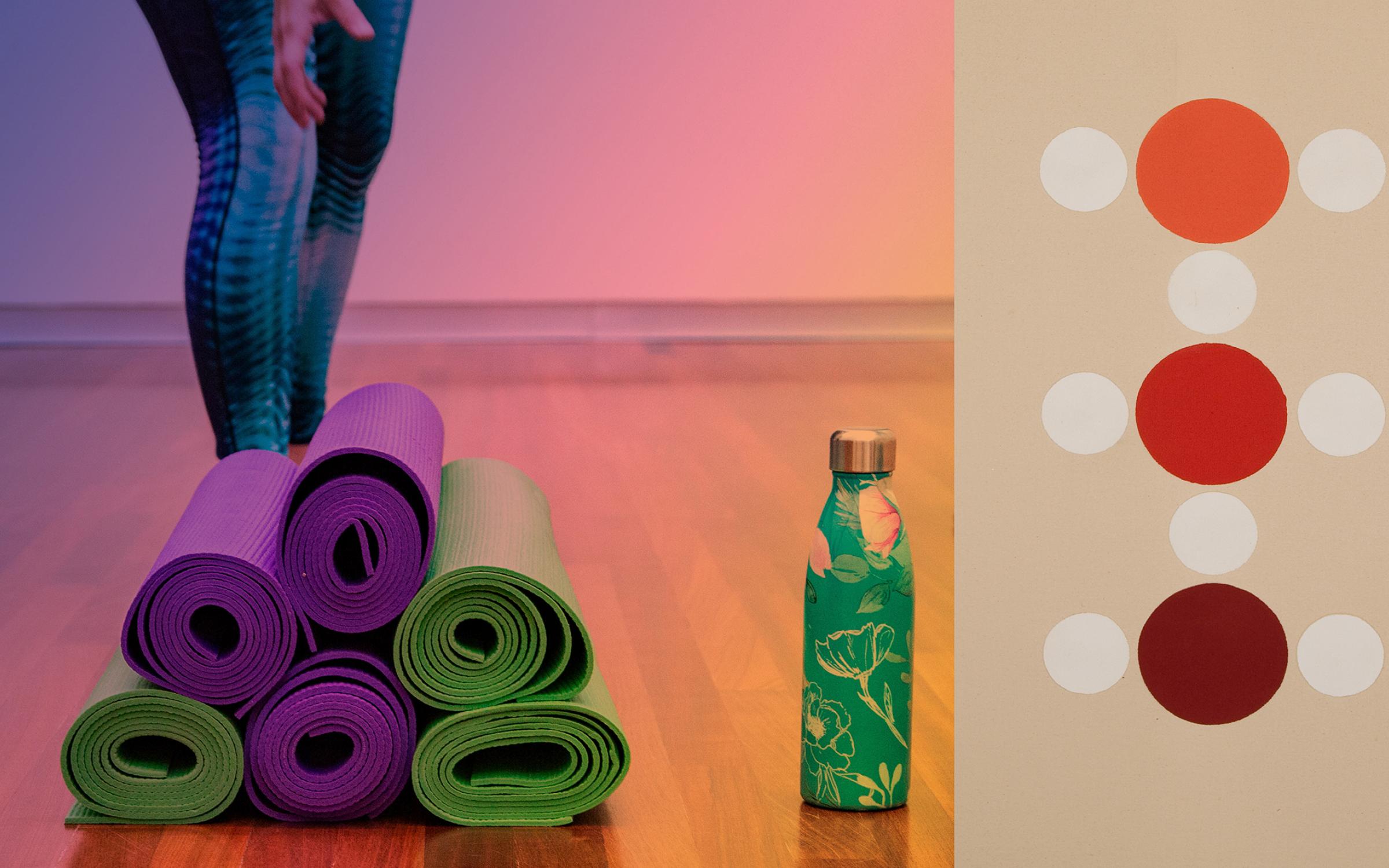 Experience the art of yoga from your own home and explore connections between the practice of yoga and themes found in the Museum's collection. All experience levels welcome.   
Classes are led by Charlotte Bell. Certified by B. K. S. Iyengar, she has practiced yoga since 1982 and taught classes and workshops continuously since 1986. She has practiced Insight Meditation since 1988 and has attended silent retreats of up to 30 days almost every year since then. The author of Mindful Yoga, Mindful Life: A Guide for Everyday Practice (Rodmell Press, 2007), Yoga for Meditators (Rodmell Press, 2011), and Hip-Healthy Asana (Shambhala Publications, 2018), Charlotte has also written for Yoga Journal, Yoga International, CATALYST magazine, and other publications and blogs. A lifelong musician, she plays oboe and English horn in the Salt Lake Symphony and the folk sextet, Red Rock Rondo.
This series runs every Thursday August 27 through October 15.  Registration is required. Register once to receive access to the entire fall yoga series.
Sponsored by University of Utah PEAK Health and Fitness. 
THE UTAH MUSEUM OF FINE ARTS (UMFA) IS FUNDED IN PART BY SALT LAKE COUNTY ZOO, ARTS & PARKS (ZAP). 
Tom Downing (American, 1928–1985), Dolo (detail), 1972, canvas, 50 7/8 x 50 3/4 in, gift of Janet Terry Kollock in honor of Mrs. Luther L. Terry, conserved with funds from the Ann K. Stewart Docent and Volunteer Conservation Fund, UMFA1997.3.12.
Thank you for visiting the UMFA online while we remain temporarily closed to the public. We hope you have enjoyed this content. Community support makes all of the work we do possible, including this type of virtual experience. If you wish to see more offerings like this, and ensure the future of the Museum, please consider making a donation today.
We wish you, your family, and loved ones the very best during these difficult times. 
Thank you!