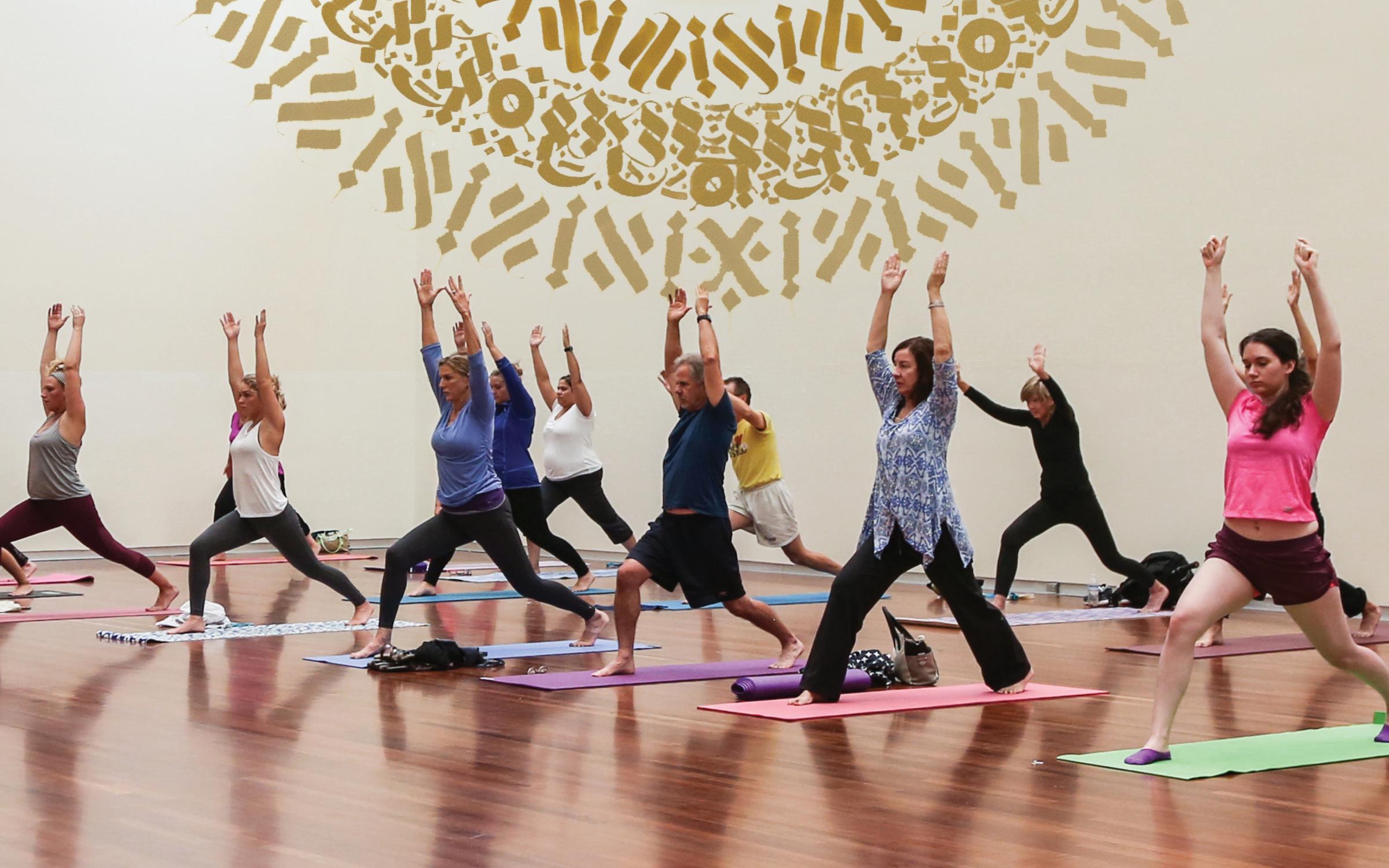 Art + Wellness: Yoga (Online)
A seven-week program, Thursdays, August 25– October 6 | 12–1 pm 
Online | FREE
Register today!
Living in a world full of distraction can leave us feeling disconnected—both yoga and art can help us come back to ourselves and remind us of our place in the universe. Discover unexpected connections between the visual arts and yoga through this Art + Wellness program. In this series, we will study the eight limbs of yoga which are built on principles that allow us to find stillness, look inward, and feel more connected to ourselves, others, and the world. Like yoga, art is a tool for mindfulness that asks us to hold still, to observe, and to experience each current moment.
Classes are led by Jendar Marie Morales, a Yoga Alliance registered master teacher and yoga therapist who focuses on hatha and restorative styles of yoga. In her classes, she applies principles from the Iyengar style of yoga, which focuses on alignment and use of props. Jendar teaches students breathing and meditation techniques and basic safe guidelines when practicing yoga postures to help them improve range of motion and stamina. 

Jendar also holds an MA in Museum Studies from New York University and has worked in the arts for the last fourteen years. She is currently an associate instructor of yoga at the University of Utah School of Health and is a trainer at their 200-hour yoga teacher training program. She is also the founder and director of Raíces Yoga & Culture Retreat in San Juan, Puerto Rico. 
Presented in partnership with the University of Utah PEAK Health and Fitness.
THE UTAH MUSEUM OF FINE ARTS (UMFA) IS FUNDED IN PART BY SALT LAKE COUNTY ZOO, ARTS & PARKS (ZAP). 
The UMFA periodically sends out information via e-mail regarding upcoming exhibitions, events, lectures, films, classes, and more.