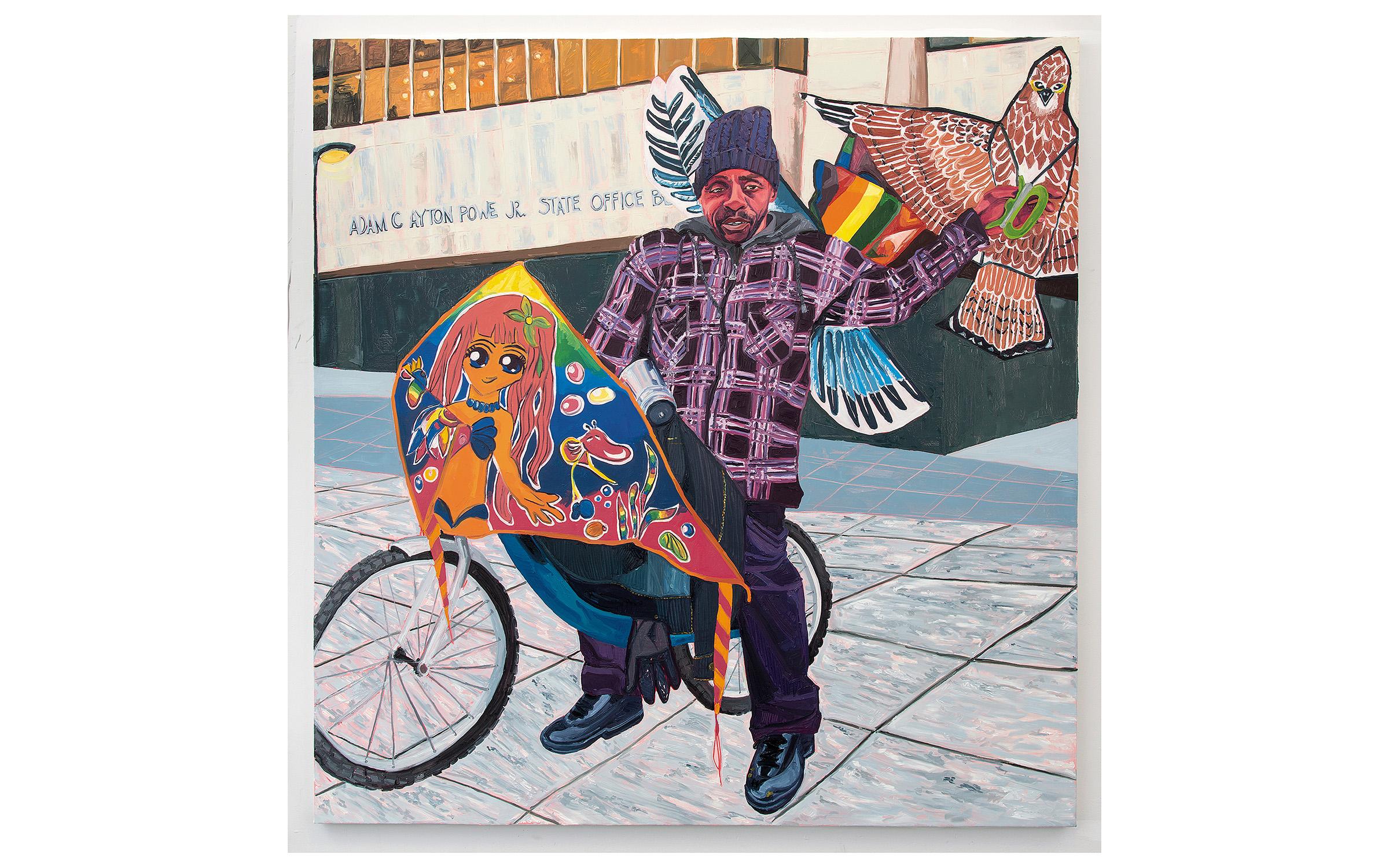 Working Dog Reading Series: Black Refractions
**This event has been cancelled.**
Hear University of Utah students share short essays, stories, and poetry inspired by works on view in Black Refractions: Highlights from the Studio Museum in Harlem.  
THE UTAH MUSEUM OF FINE ARTS (UMFA) IS FUNDED IN PART BY SALT LAKE COUNTY ZOO, ARTS & PARKS (ZAP). 
Jordan Casteel, Kevin the Kiteman, 2016, oil on canvas. The Studio Museum in Harlem; Museum purchase with funds provided by the Acquisition Committee, 2016.37. © Jordan Casteel. Courtesy American Federation of Arts. Photo: Adam Reich.
The UMFA periodically sends out information via e-mail regarding upcoming exhibitions, events, lectures, films, classes, and more.