Hi, I'm Meligha Garfield and I'm the director of the Black Cultural Center at the University of Utah.
This artwork makes me think about my home state of New York and my hometown of Rochester, New York, in particular. Its nickname is "the Roc," a name that was given to the city for its roughness but also because it has withstood the time of harsh seasons of weather, race relations, women's suffrage, and cultural swifts. When growing up in Rochester, I often felt the city was consistently in between seasons. We were always on the verge of something great, but not quite there. We wanted the big city feel of New York City, but did not want its population density or taxes. We wanted to be a cultural hub, but disenfranchised those who brought it. The man in this piece signals that, with his winter clothes and kites that are often associated with the spring season. In a way, he's a walking contradiction.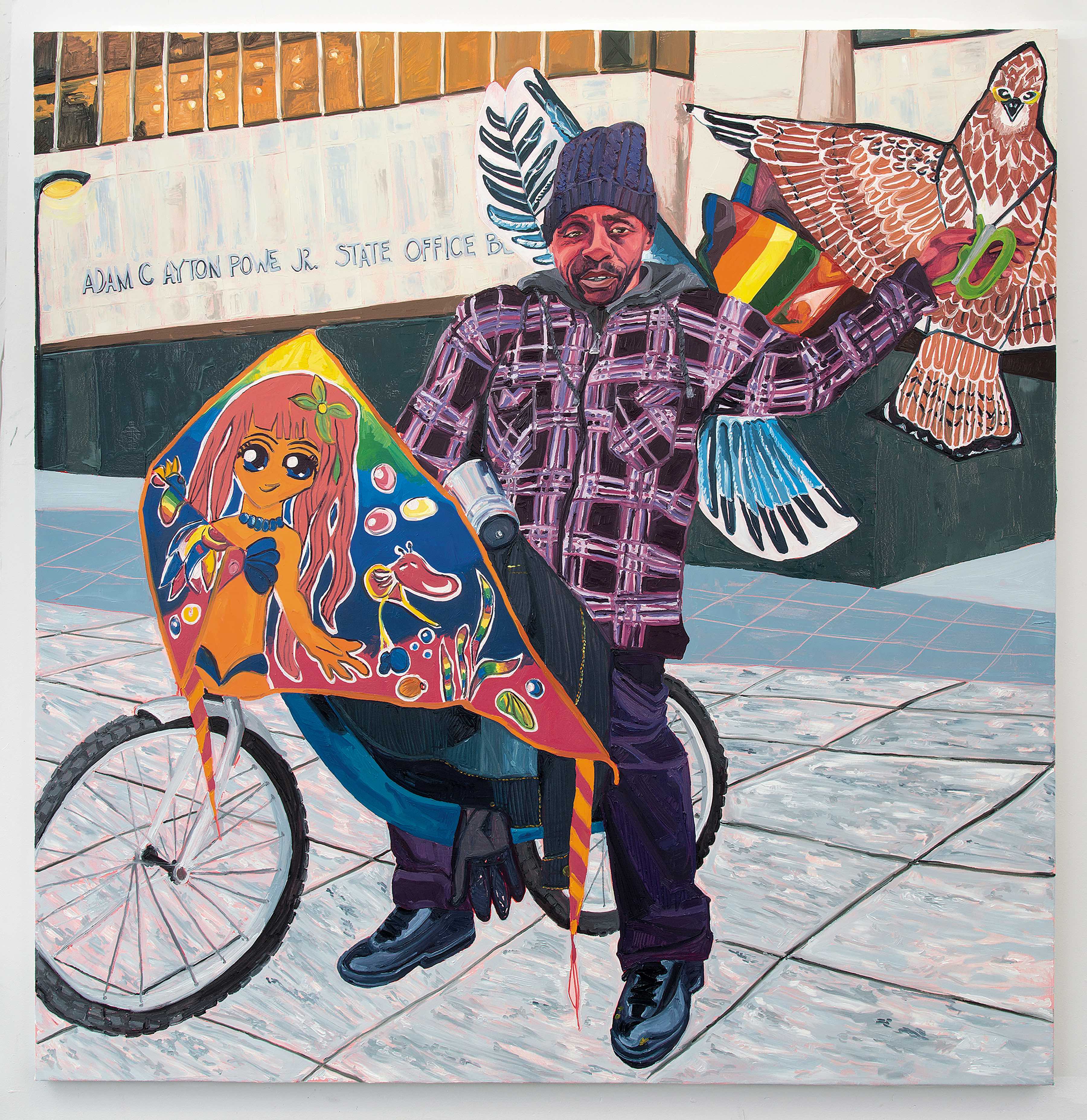 I would also say the man in this artwork represents a piece of me: someone who grew up poor in the inner city of grey skies and organized crisis. He represents my drive for more and constantly thinking about my next season rather than the seasons before. It also reminds me of wearing clothes in the wrong season: because of growing up poor, I often had to buy clothes out of season. His kites symbolize to me the various hats I had to wear to transcend beyond my hometown. The amount of code-switching and learning about myself. Always wanting to know how do I define myself, and how do others define me?
This work of art is also interesting because of the name Adam Clayton Powell Jr., which is engraved in the backdrop behind the man holding the kites. For those that do not know, Adam Clayton Powell Jr. was the first African American to be elected from New York to Congress. An amazing feat, but based upon the missing letters in his name, this symbolizes what's often the neglect and disregard for preserving Black history and culture in this country. In the end, this work of art is quite complex but to the right person and experience—in this particular instance, my experience.
---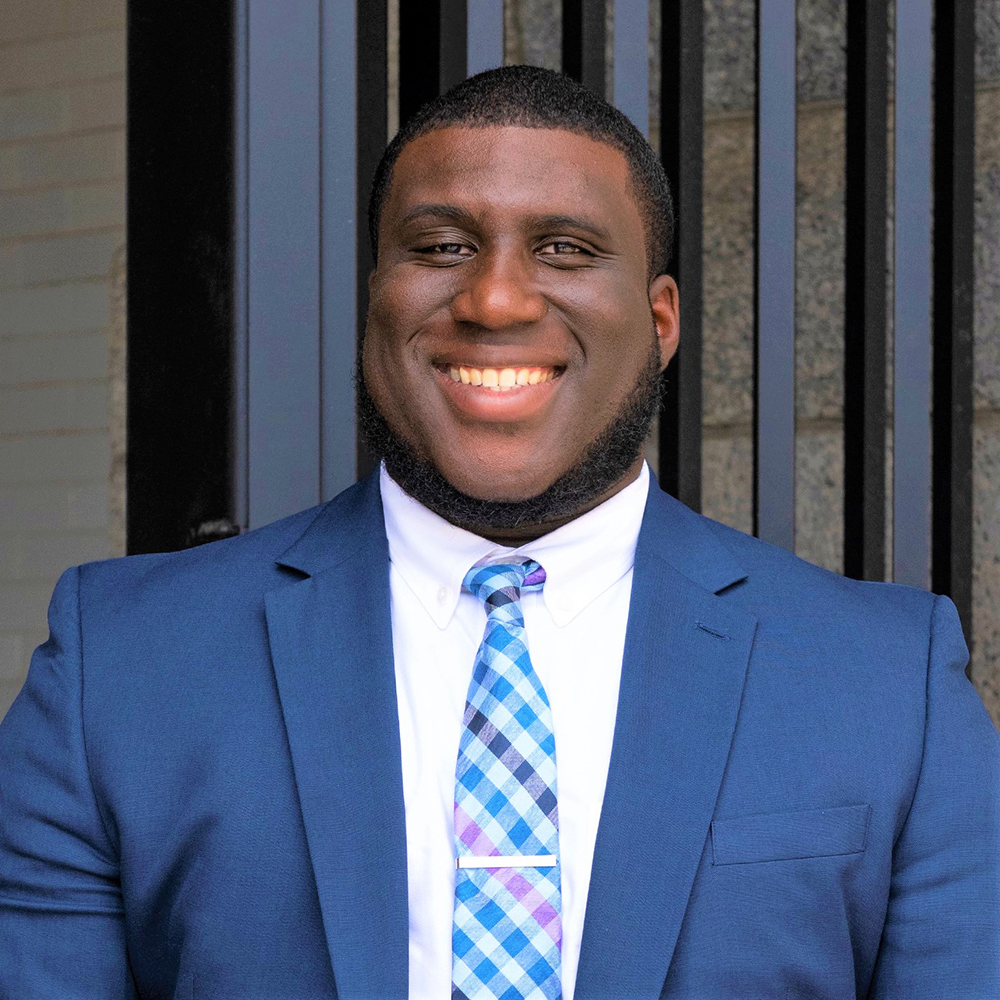 Meligha Garfield (he/him) is the inaugural director for the Black Cultural Center (BCC) at the University of Utah. The BCC is a center that works to holistically enrich, educate, and advocate for students, faculty, staff, and the broader community through Black-centered programming, culturally affirming educational initiatives, and retention strategies. Hailing from Rochester, New York, Garfield holds a B.A. in Government, with a minor in colonial Latin American history and Africana studies and a Master of Public Administration from New Mexico State University (NMSU), where he was previously the programs coordinator for the Black Programs Department. He has implemented outreach and retention services, served as coordinator and advisor in Black programs, and managed numerous departmental programming and events while at NMSU—many of which he hopes to start at the U. He is also a proud member of Phi Beta Sigma Fraternity Incorporated.