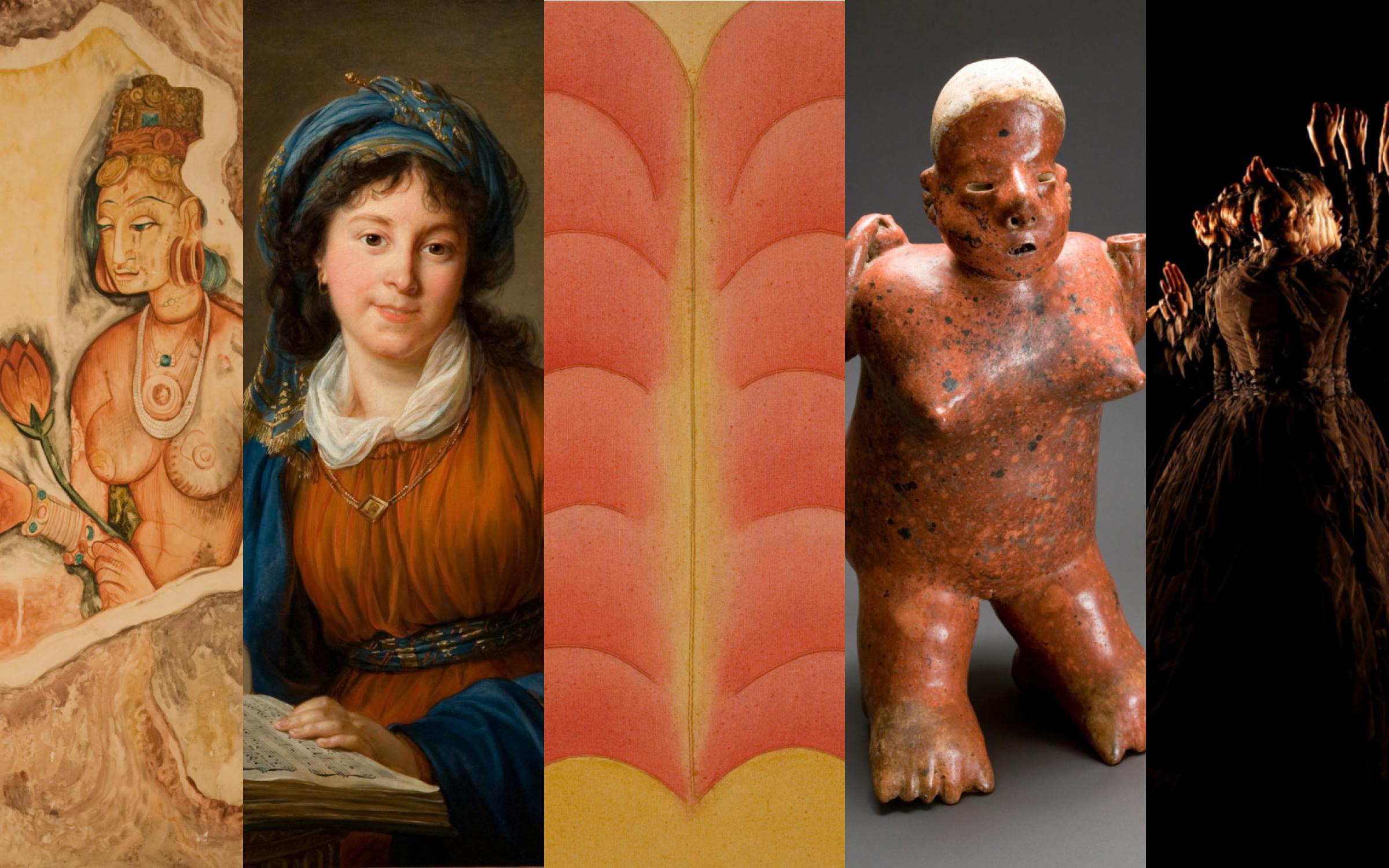 Want more information on a favorite artwork or to see objects not on view? Check out our online database.
The UMFA collections department protects and conserves a dynamic collection of nearly 20,000 objects. Browse our online searchable database to learn more about our diverse permanent collection. The database offers information on every object in the collection and new images are added continually.
Search the Collection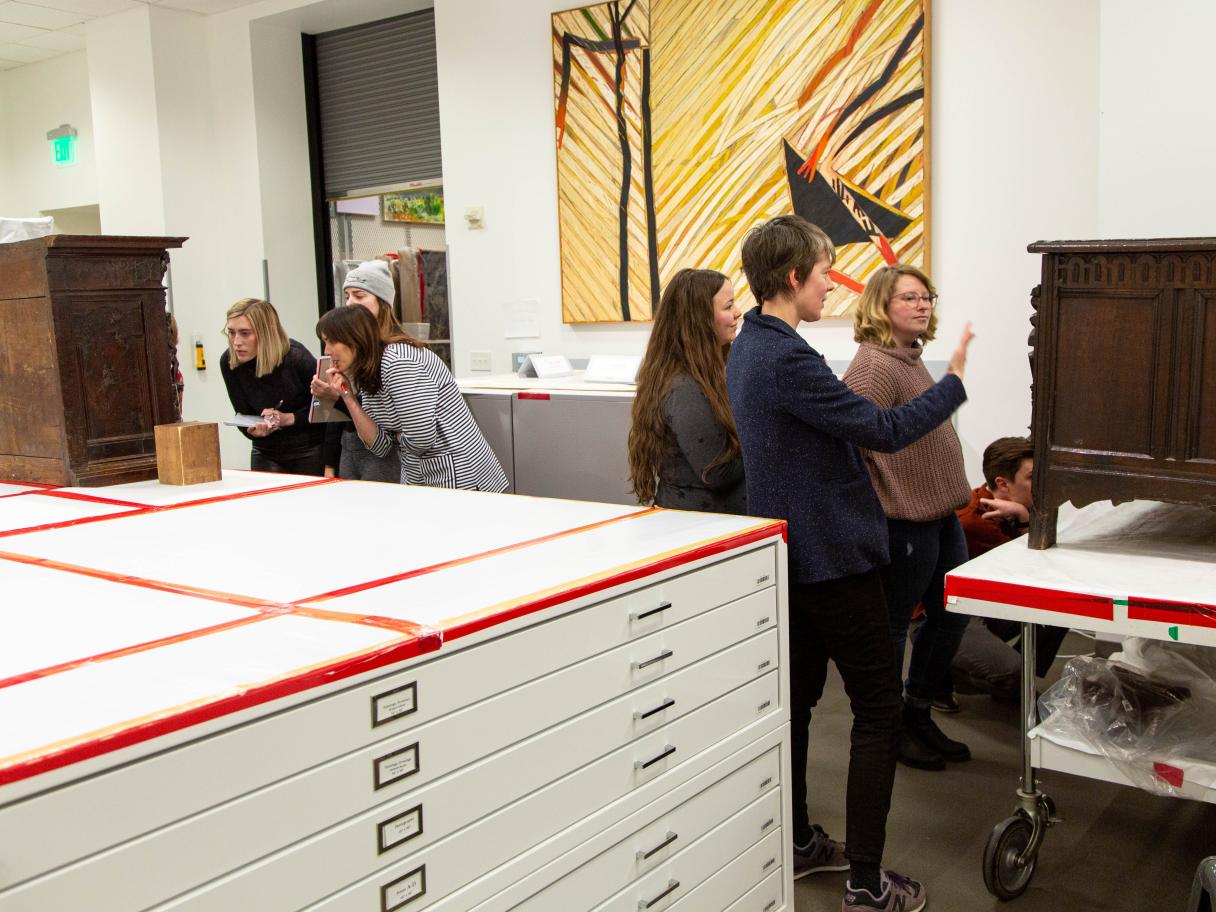 Visit Collections Storage
Get an up-close view of objects from the permanent collection
We welcome scheduled visits for students, teachers, and researchers to view objects in the permanent collection.  We hope to resume visits to collections storage in the spring 2021 semester, likely with modified practices to allow for safe gathering. Click here to schedule a visit.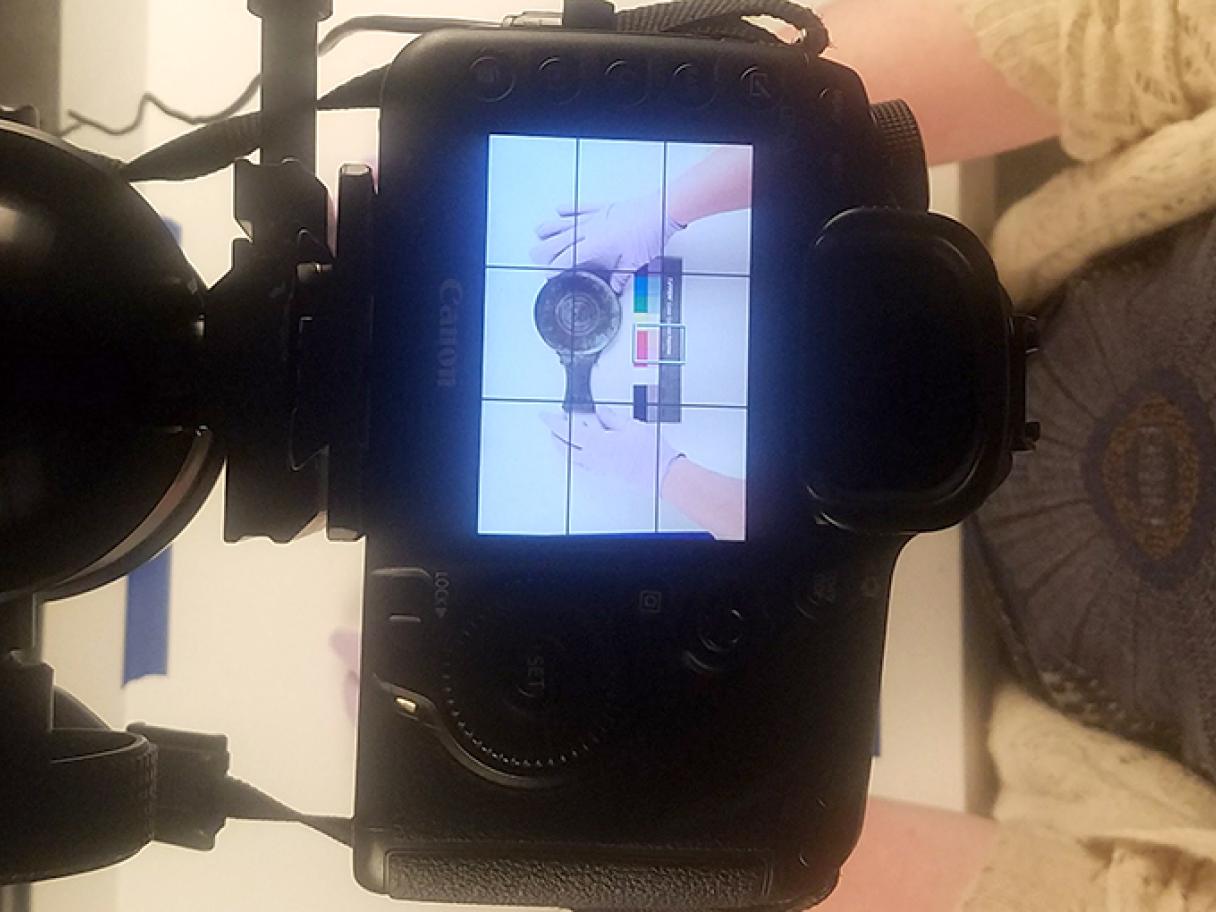 Get a high-res digital file for your publication or research
Receive reproductions for research, publication, and personal use. Fees may apply for image use, photography processing, or rush requests.
 
Click here to request image reproductions. Please allow 3 weeks to process. Contact our collections photographer/digitalasset manager at adelaide.ryder@umfa.utah.edu for more information.

For rights and reproduction requests for Spiral Jetty or Sun Tunnels, please contact rights@diaart.org.

The UMFA is committed to protecting the copyright held by other entities. You are responsible for obtaining reproduction permission from the copyright holder as necessary. Review our copyright policy here.