The Museum Store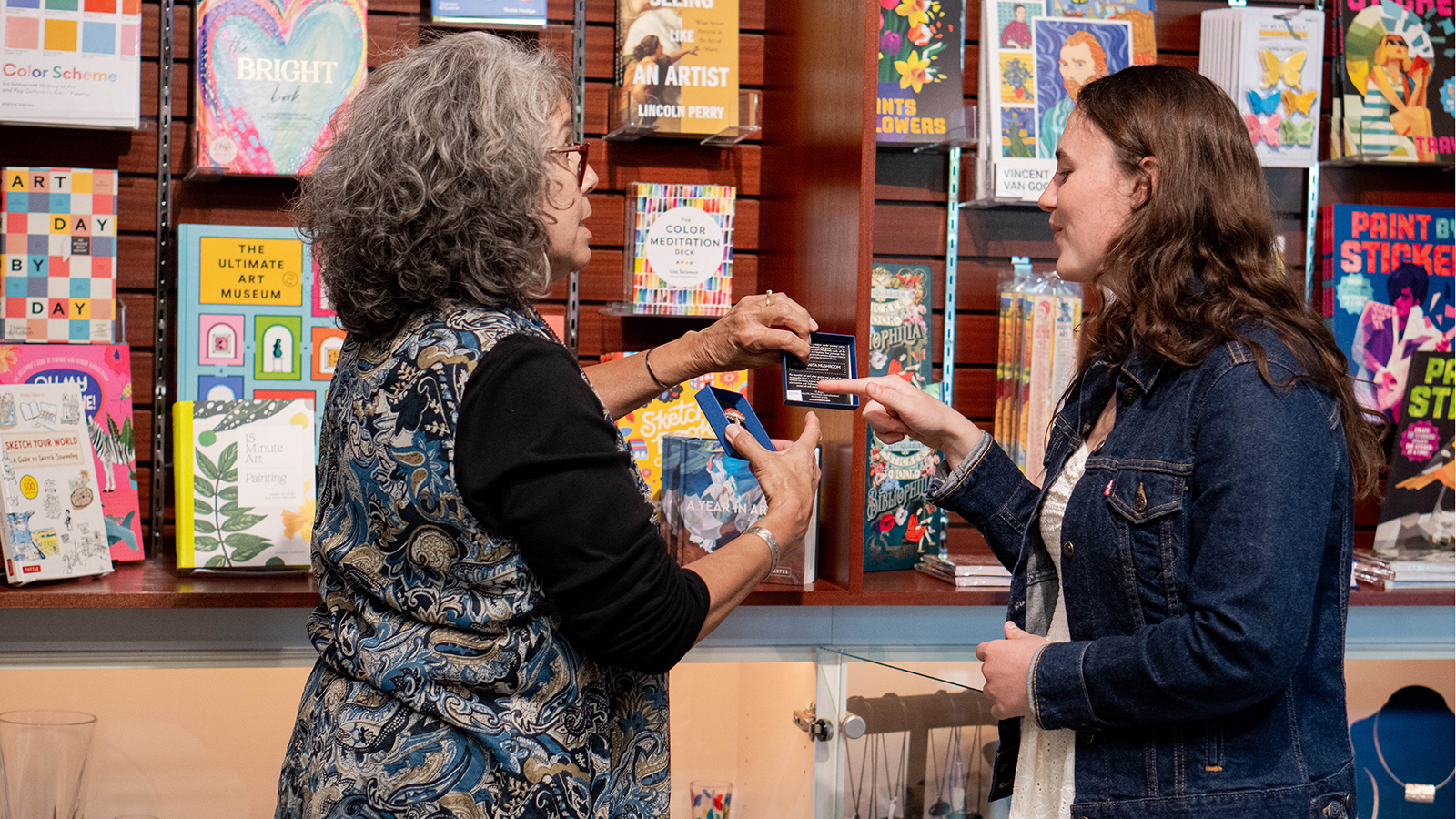 Shop thoughtfully selected gifts, art, and souvenirs
The Museum Store is more than a gift shop, it's a place to find a reminder of art's power to enrich our lives. Whether crafted by local makers or inspired by the UMFA's unique collections and exhibitions, you'll find an artful treasure inspired by the creative world. We proudly feature local artisans on consignment. View our featured artists here.
Museum Store Purchases Support the UMFA
The Museum Store at the Utah Museum of Fine Arts is a boutique gift shop experience as unique and inspiring as the art hanging in the galleries. Because sales revenue goes directly into the Museum's operating budget, museum store purchases help sustain the institution and support cultural engagement for the community through Museum programs and exhibitions.
UMFA members receive 10% off their purchases at The Museum Store. Learn more about how you can further support the UMFA by becoming a member today!
Store Hours 
Monday Closed
Tuesday 10 am - 5 pm
Wednesday 10 am – 8 pm
Thursday 10 am – 5 pm
Friday 10 am – 5 pm
Saturday 10 am – 5 pm
Sunday 10 am – 5 pm
Contact The Museum Store
801.585.6961