FAQs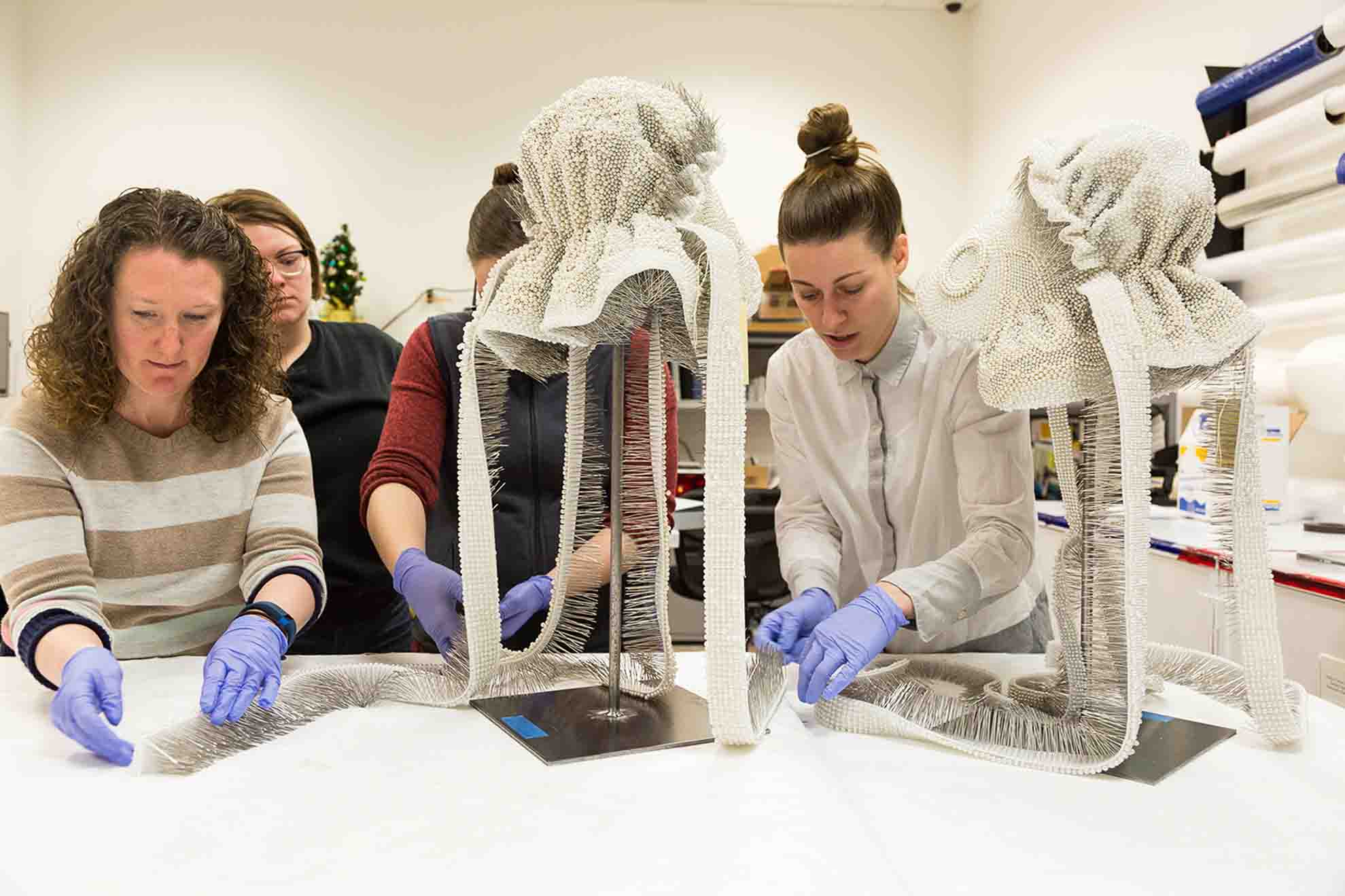 How do I become a Museum member or contribute financially?
Thanks so much for your interest in supporting the UMFA. Visit the membership page for details on how you can become a member or make a donation.
I may be interested in donating a work of art to the UMFA. Who should I contact?
Review the UMFA's art donation guidelines here. You will need to download and return an art donation offer form and email it with accompanying images to the UMFA Curatorial Department at  curitorial@umfa.utah.edu. 
I'm a student or researcher interested in viewing artworks in the UMFA's collections storage. Is that possible? Who should I contact?
We welcome scheduled visits for students, teachers, and researchers to view objects in the permanent collection for educational and research purposes. Visits must be scheduled in advance. Visit the collections page to submit your request.
I'm looking for background information about an original artwork or artworks in my possession. Can the UMFA help? Who should I contact?
UMFA staff are not available to offer appraisal, attribution, or provenance services. If you wish to obtain an appraisal, which would include research about the artwork, click here for a list of art appraisers in Utah or contact the American Society of Appraisers for a list of qualified art appraisers in the area.
Are there nude artworks on view in the Museum?
Yes. The UMFA is committed to inspiring critical dialogue and illuminating the role of art in our lives, including exhibiting and teaching about the nude figure in art. Among the oldest subject matters in the history of art, nude figures can be found in art throughout the world in many different cultures and time periods. Created for many different reasons—spiritual, scientific, and expressive—nudity has been a fundamental mode of representing and communicating the human condition. For this reason, it is crucial that visitors and students are introduced to this very significant and diverse artistic tradition, one that is central to contemporary visual literacy. The beauty of art lies in the challenge and dialogue it inspires in all of us and its ability to connect to our contemporary lives, intellects, and bodies through time and across cultures. 
Can I rent the Museum for weddings or other private events?
Yes. Visit the private event rental page to view the unique venues available to host your event. events@umfa.utah.edu or call 801.581.5643 for more information.
I'm seeking a donation from the UMFA for a charitable event or cause. Who should I contact?
The Utah Museum of Fine Arts is pleased to support charitable causes within our community by providing general admission pass donations for fundraising events. Though we are unable to fulfill every request, we encourage you to submit an application. 
For more details on how to submit your request, please visit umfa.utah.edu/donationrequests.
Click here for up-to-date information about hours, admission, and everything you need to know to plan your visit to the UMFA.