UMFA Strategic Plan, Core Values, and Education Philosophy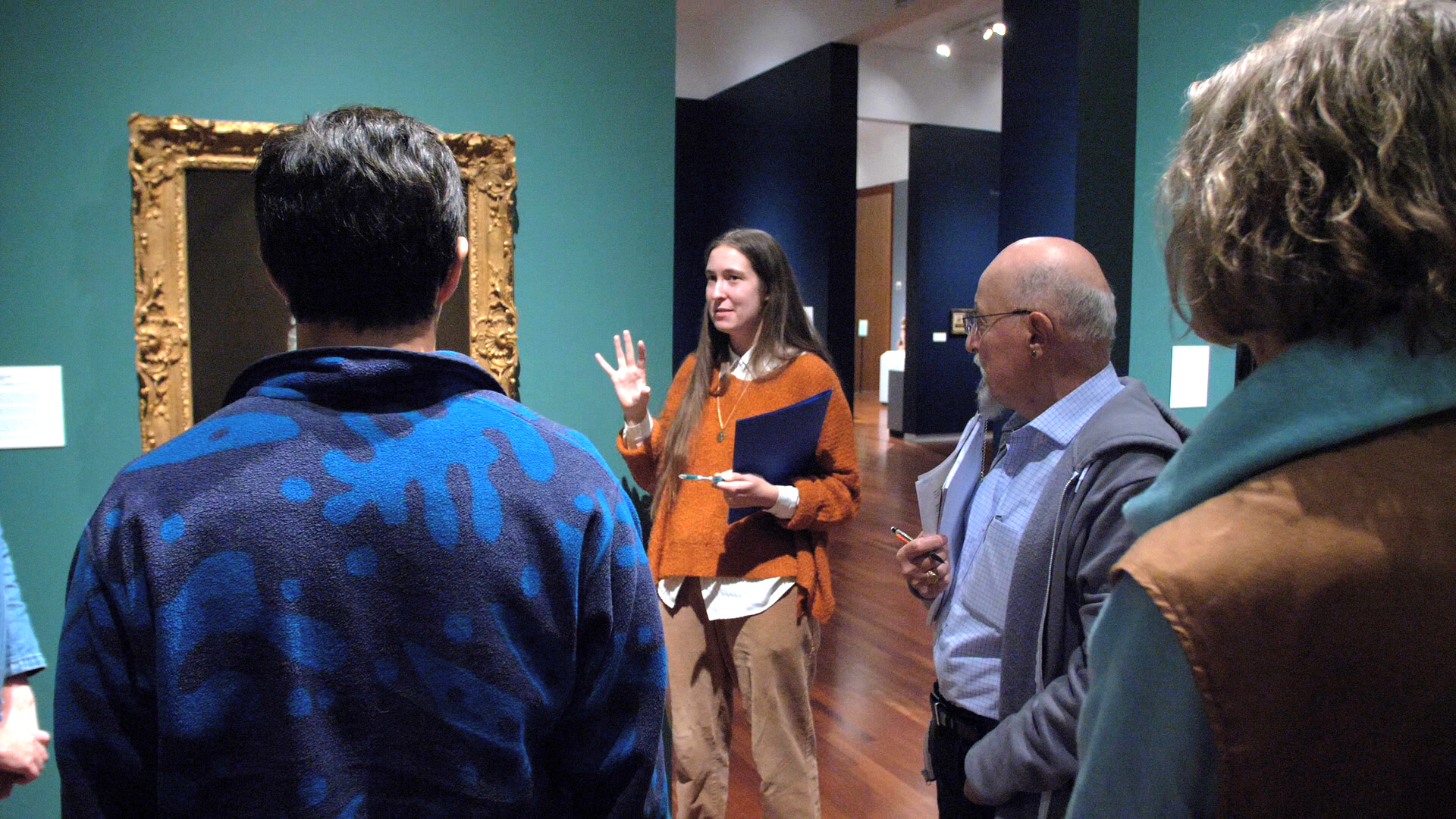 The mission of the Utah Museum of Fine Arts is to inspire critical dialogue and illuminate the role of art in our lives. How do we do that? We start by identifying core values and creating a thoughtful strategic plan to power and guide our work—work that feels more necessary than ever right now.
Like any organization that is relevant to its public, the UMFA must be responsive to the ever-changing dynamics of local and global environments. As challenges emerge—like the current COVID-19 public health crisis and the rising urgency around social and racial justice—we embrace opportunities to think more deeply about what we do and how we might best serve our community, effect positive change in our world, and help create a more just society. The strategic plan and core values, created with input from staff, board members, and campus and community stakeholders, establish our priorities and shape the kind of institution we'll become: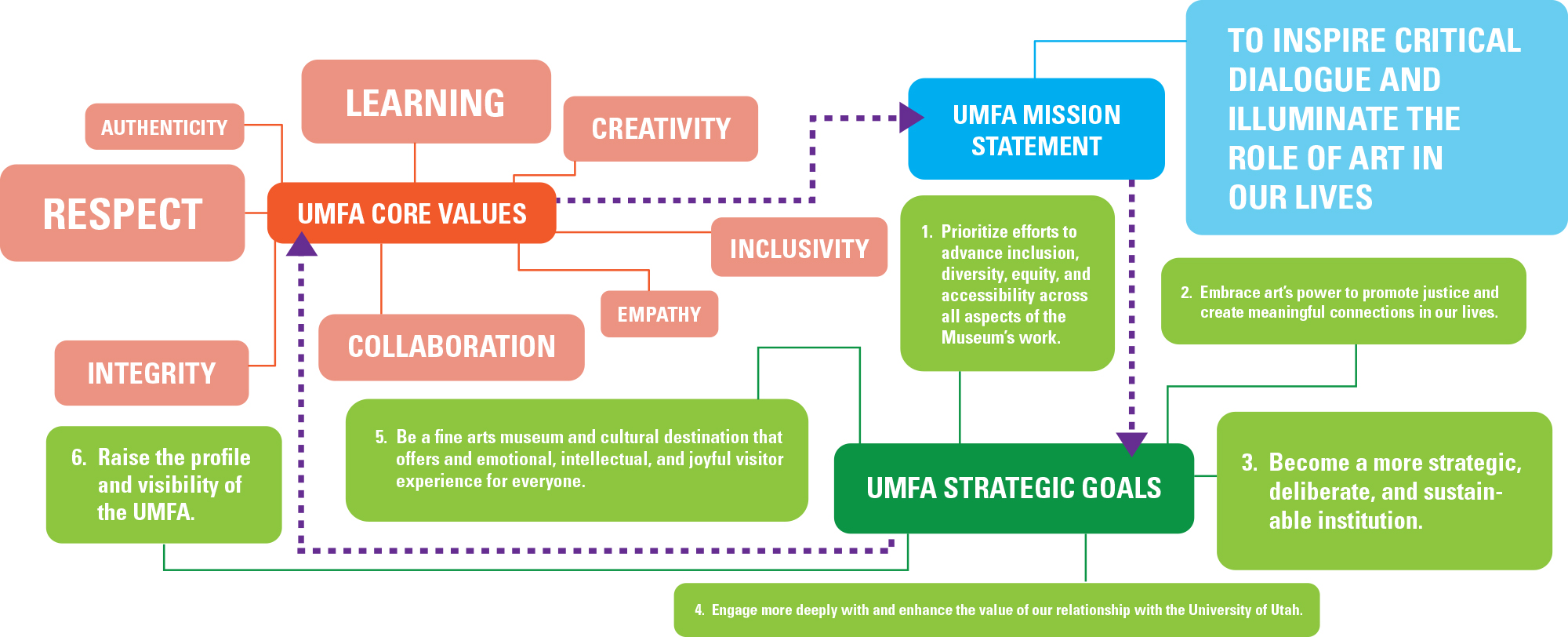 Educational outreach is central to the UMFA mission. UMFA educators engage thousands of K–12 students and teachers in urban and rural school districts across the state, support teaching and learning on the University of Utah campus, and provide families and adults across the community with a dynamic array of art-inspired programs. 
Here are the UMFA's education philosophy and the Department of Learning & Engagement's mission statement. These core documents align with the Museum's strategic plan, core values, and commitment to be a more welcoming and accessible arts organization.
UMFA Education Philosophy
The UMFA believes that we learn together by asking questions, experimenting, and collaborating through an open exchange of voices and ideas. In this, and in all our work, we aim to incorporate best practices, research, and evaluation. Beginning with works of art and their stories, we encourage discussions that extend across cultures to foster awareness and understanding. We believe it is essential to provide exhibitions, access to research and expertise, programs, and statewide outreach that include people of all abilities, ages, resources, and backgrounds.
Department of Learning & Engagement Mission Statement
Central to the Utah Museum of Fine Arts' mission is the Learning & Engagement Department's commitment to inspiring creativity, curiosity, and critical thinking in our growing and diverse community. By engaging visitors in dynamic programs, exhibitions, and experiences, we encourage active participation in dialogues that celebrate multiple perspectives and voices. We strive to serve as an intercultural space that creates opportunities for learners of all ages and styles to arrive at new understandings about art, each other, and the world.