By Emma Ryder
What is that happy pattern of concentric squares beckoning visitors across the University of Utah campus to visit the Utah Museum of Fine Arts? The bright patterns are from a screen print series in the UMFA permanent collection titled Series III, Spectrum Squared, Variations (1973) by beloved Utah artist Anna Campbell Bliss (1925–2015). This series of seven prints is rotating through the UMFA's modern and contemporary gallery this year and is featured on many promotional materials.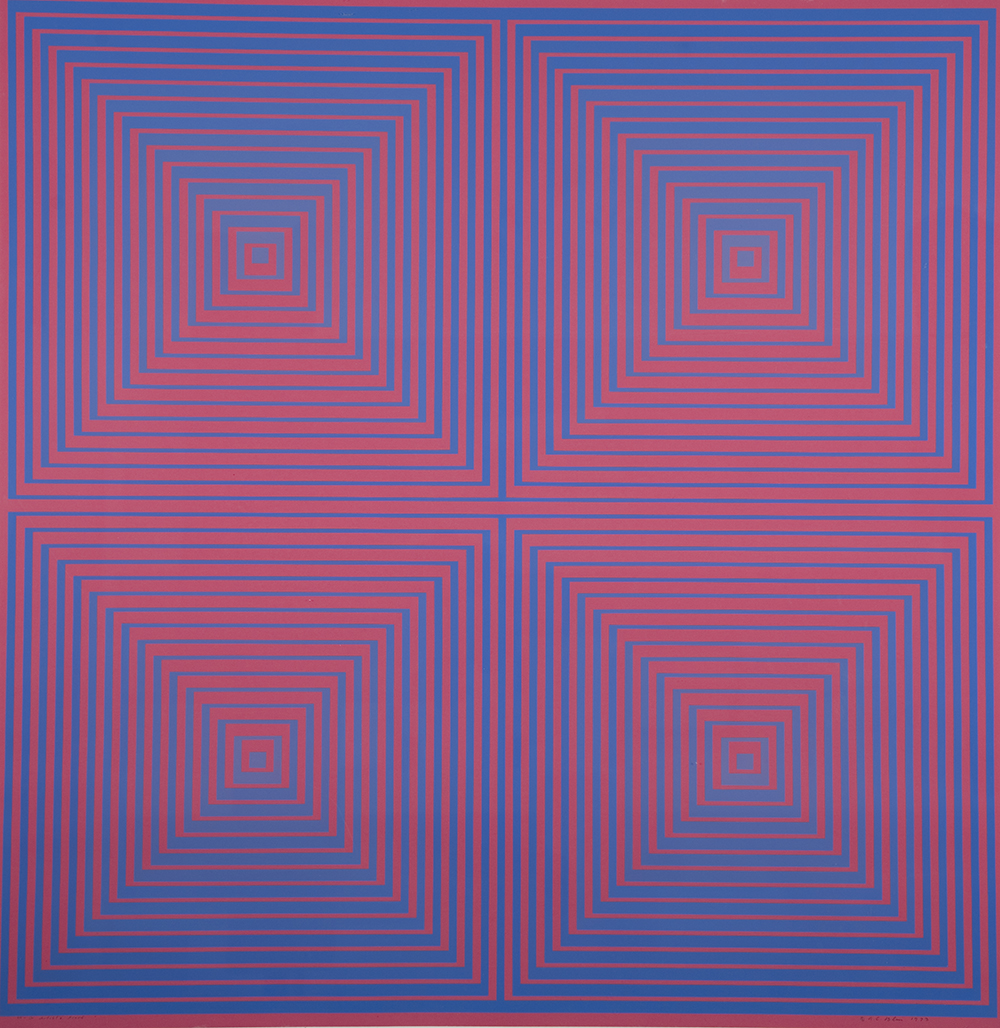 Bliss was a multi-talented artist who used her education in architecture, math, and color theory to create work that was both ahead of its time and informed by her mentors from the Bauhaus movement. She made new art until her death in 2015 at ninety years old. She even exhibited her work that year in a show with her husband, fellow artist and architect Robert Bliss. 
The Blisses arrived in Salt Lake City in 1963, when Robert Bliss became the dean of the U's School of Architecture. The move to Utah brought with it no small amount of culture shock for the creative couple, who had spent their time working within the more progressive and modern artistic communities in Minneapolis, Minnesota. Not one to simply accept things as they were, Anna Campbell Bliss went to work embedding herself in, and creating a new, artistic community in Utah. She created the Contemporary Arts Group in support of the Salt Lake Art Center (now Utah Museum of Contemporary Art), where like-minded people, from engineers and mathematicians, to poets and dancers, worked to create a stronger creative community in Salt Lake City.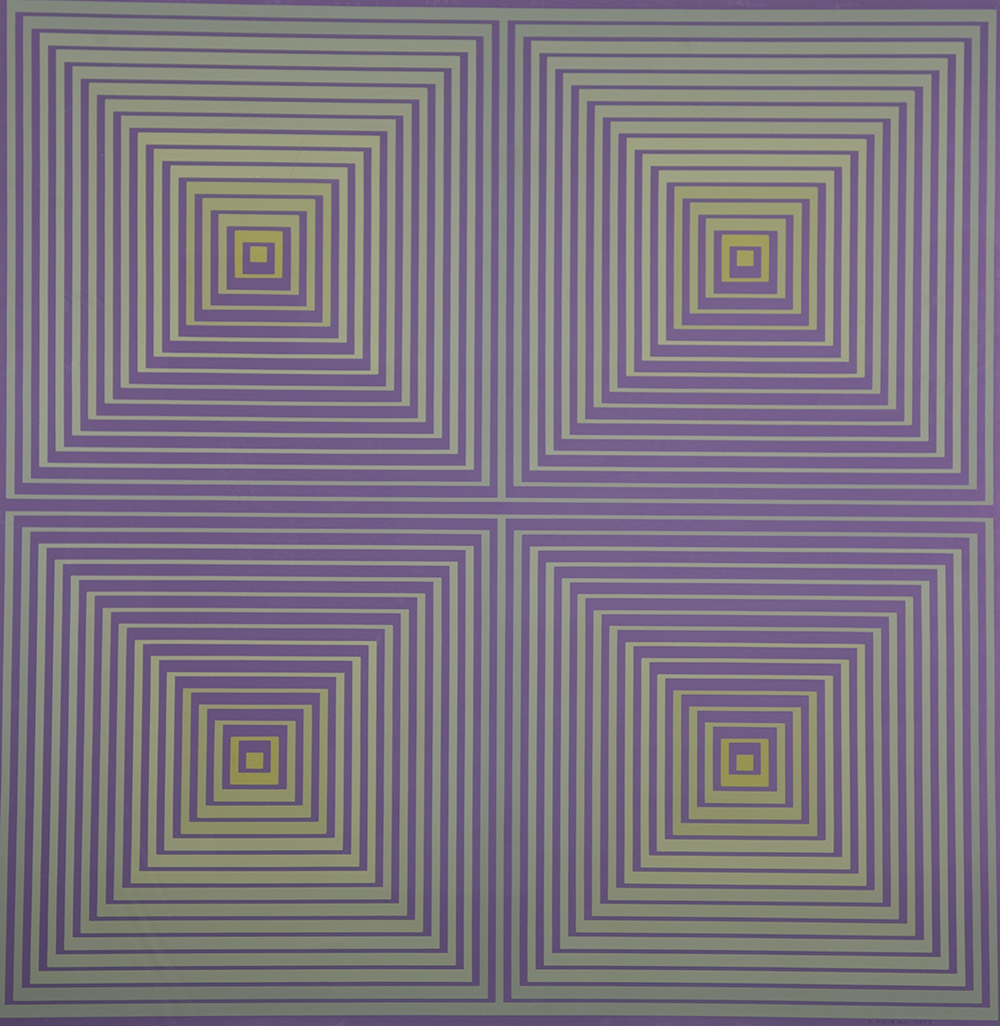 Bliss was an inquisitive, experimental creator who became an early adopter of using computers in her art. She used her connections on the University campus to learn about new computer technologies, teaching herself coding and integrating digital design into her work. In Artists of Utah's 2014 publication, Utah's 15: The State's Most Influential Artists Bliss told Laura Allred Hurtado (now director of UMOCA), "I approach art as exploration. I seek connections between nature and constructed environments, poetry, and math. Use of the computer must be balanced with the more intuitive tradition of artistic expression. Often the most exciting ideas emerge at the intersection where more than one [discipline] meets." 
In Series III, Spectrum Squared Bliss uses balanced forms and abstract shapes indicative of Bauhaus style to create the illusion of structure. What at first looks like a series of simple boxes can quickly shift to appear as nested diamonds or the peaks of pyramids. Bliss's studies and work in color theory—her early career included working with Bauhaus great Gyorgy Kepes on color and light theory at MIT—is on full display. Each of the seven variations from the series are composed with contrasting colors, helping the simple lines to pop against the field of color behind them. 
You can see a selection of prints from this stunning series in the UMFA modern and contemporary gallery through 2021.