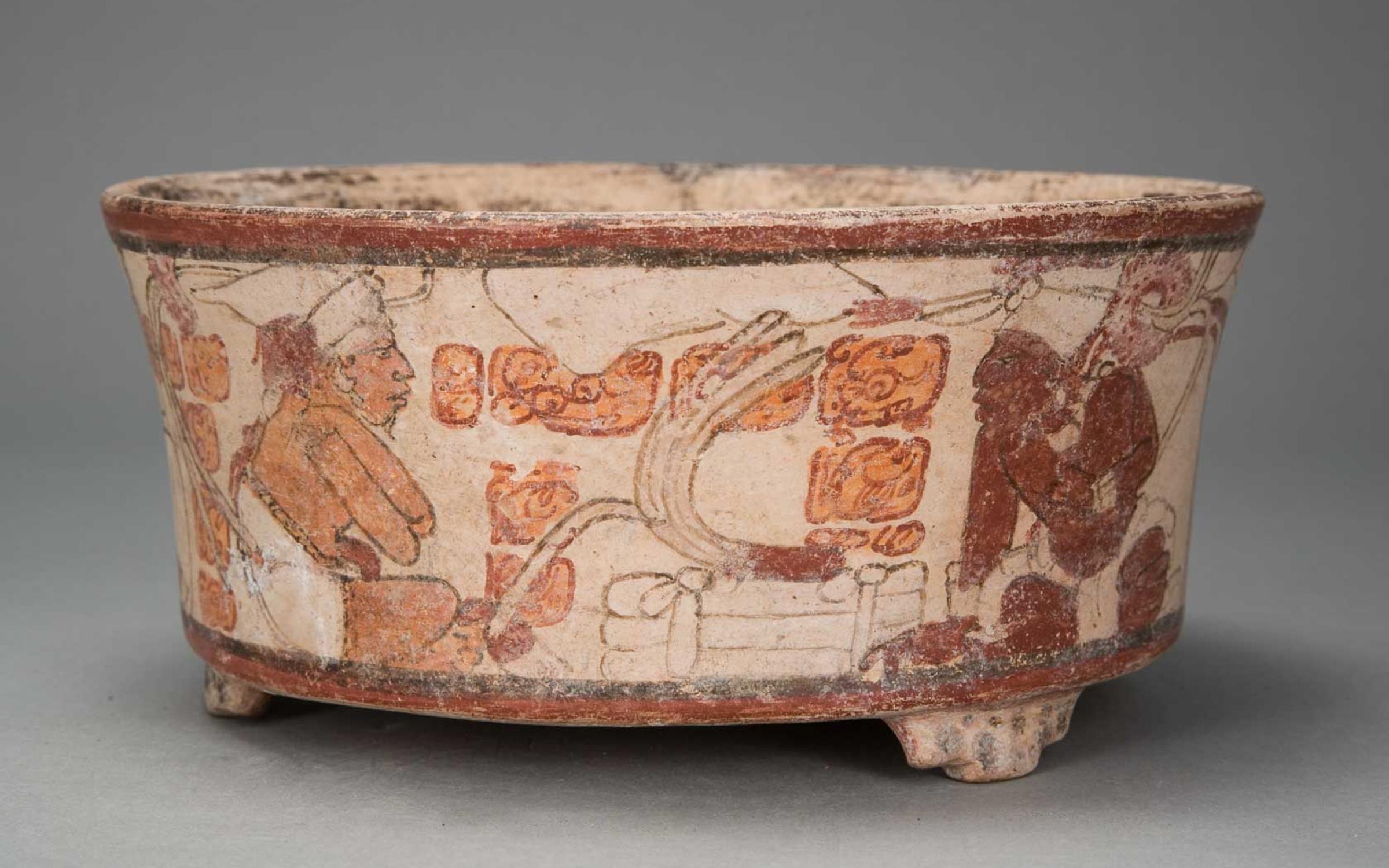 The Ancient Mesoamerican gallery celebrates the diverse arts and traditions of peoples who lived in what is now Mexico and central America. Among the cultures represented are the Maya, Olmec, Zapotec, and shaft tomb culture of western Mexico in present-day Colima, Jalisco, and Nayarit. These societies existed from the 1200s BCE to 1300 CE. 
Objects currently on display include a large Maya jade ornament dating from the 700s to 900s. It depicts the Maya Jester god who was associated with elite power. Drilled holes allowed the piece to be attached to a headdress. Also on view are hollow figures that accompanied burials in the shaft tomb culture of western Mexico (300 BCE–300 CE). A Nayarit standing woman holding a cup and jar may reflect feasting traditions, while a Colima sitting figure armed with a club may have served as a guardian figure.
In the 1970s and 1980s, museum director E. Frank Sanguinetti built this collection working primarily with dealer W. Douglas Hague. Following that, key gifts have augmented the Ancient Mesoamerican collection. Research is ongoing into the collecting history of objects before they entered the Museum. Any future loan, gift, or purchase to this collection must meet the 2013 AAMD guidelines on the acquisition of archaeological objects.