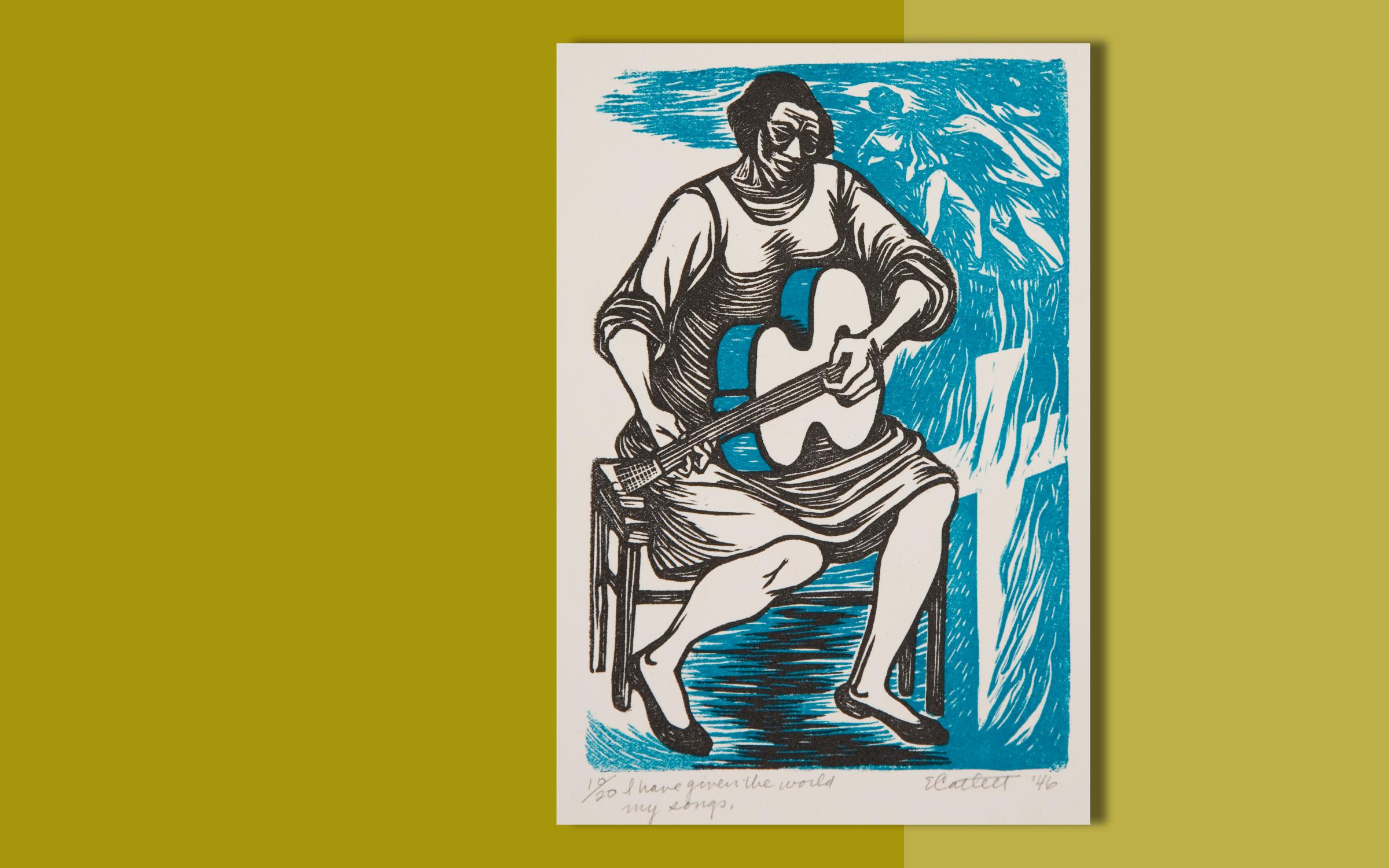 Art Printmaking Collective
Arte Gráfico Popular (Art Printmaking Collective) has been an integral part of public life and a vehicle to inform communities about ongoing social issues. Considered a democratic art form and inspired by significant scenes from history, this type of art seeks to reflect the voice of the people to inspire social change.   
Presenters
​​Susan Vogel, freelance writer and journalist, author of Becoming Pablo O'Higgins
Antonio Pazarán, founding member of the print collective Instituto Gráfico de Chicago.
Alejandra Muñoz, engraving artist, educator and researcher 
Moderated by Fanny Guadalupe Blauer, director of Artes de Mexico en Utah 
Presented in partnership with Artes de México en Utah
Arte e historia de México | Arte Gráfico Popular  
Martes, 21 de septiembre | 6:30–7:45 p.m. | GRATUITO | Registro por Zoom 
El Arte Gráfico Popular ha sido una parte integral de la vida pública y un vehículo para informar a las comunidades sobre los temas sociales de actualidad. Considerado como una forma de arte democrática e inspirado por escenas importantes de la historia, este tipo de arte refleja la voz de los pueblos para inspirar el cambio social. 
Presentadores 
Susan Vogel, escritora y periodista independiente, autora de Becoming Pablo O'Higgins 
Antonio Pazarán, miembro fundador del colectivo de gráfica Instituto Gráfico de Chicago. 
Alejandra Muñoz, grabadora artística, educadora e investigadora
Moderado por Fanny Guadalupe Blauer, directora de Artes de México en Utah
Elizabeth Catlett (American, 1916–2012), I Have Given the World My Songs, 1946, print, 

UMFA1991.039.005.
The UMFA periodically sends out information via e-mail regarding upcoming exhibitions, events, lectures, films, classes, and more.