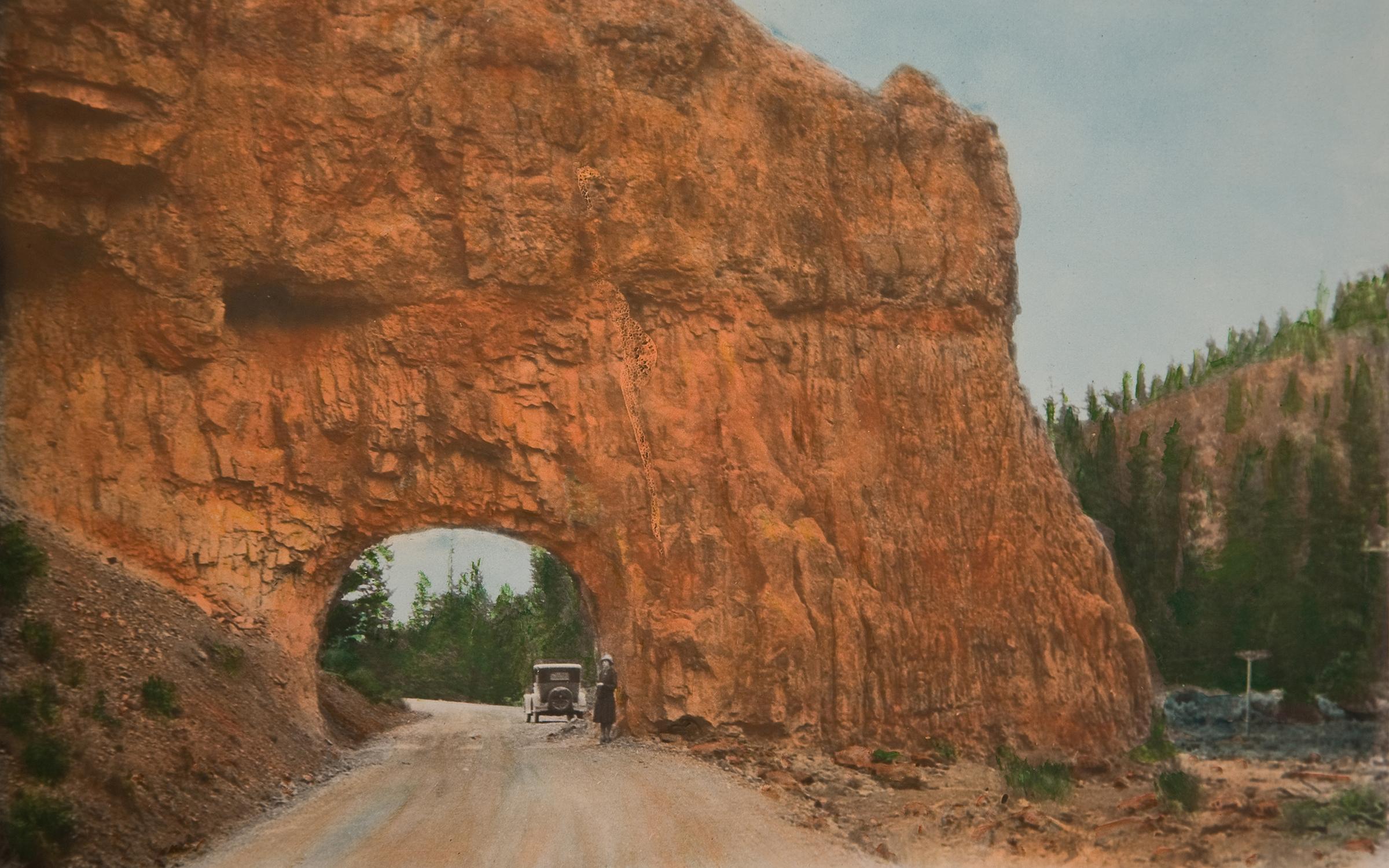 September 16, 2023
to
March 3, 2024
Shaping Landscape: 150 Years of Photography in Utah
The history of photography in the United States is deeply tied to the American West. From 19th-century survey expeditions to 21st-century environmental activism, western landscapes have been featured as some of the most prominent subjects in American photographic history.
This exhibition traces 150 years of Utah landscape photography from the UMFA's expansive collection. The artworks offer insight into how generations of photographers have used this technology to construct an image of Utah. The photographs confront humanity's impact on this land since the 1870s–the railroads, highways, mines, and other forms of infrastructure that puncture the "natural" landscape and shape our perception of this place.
Shaping Landscape offers a history of Utah landscape photography as it intersects with the legacies of industrialization and colonization in the American West.  On display in the UMFA's modern and contemporary galleries from September 16, 2023 to March 3, 2024, find visit information here. 

Shaping Landscapes is accompanied by a digital exhibition for further exploration of the photographs. See the digital publication at the J. Williard Marriot Library Digital Exhibits site here. 
---
image: George N. Ottinger, American (1873-1949), Red Canyon, from the album Untitled [Scenic Utah], 1893-1940, album of hand-colored gelatin silver prints, purchased with Funds from Friends of the Art Museum, UMFA2006.30.1.19