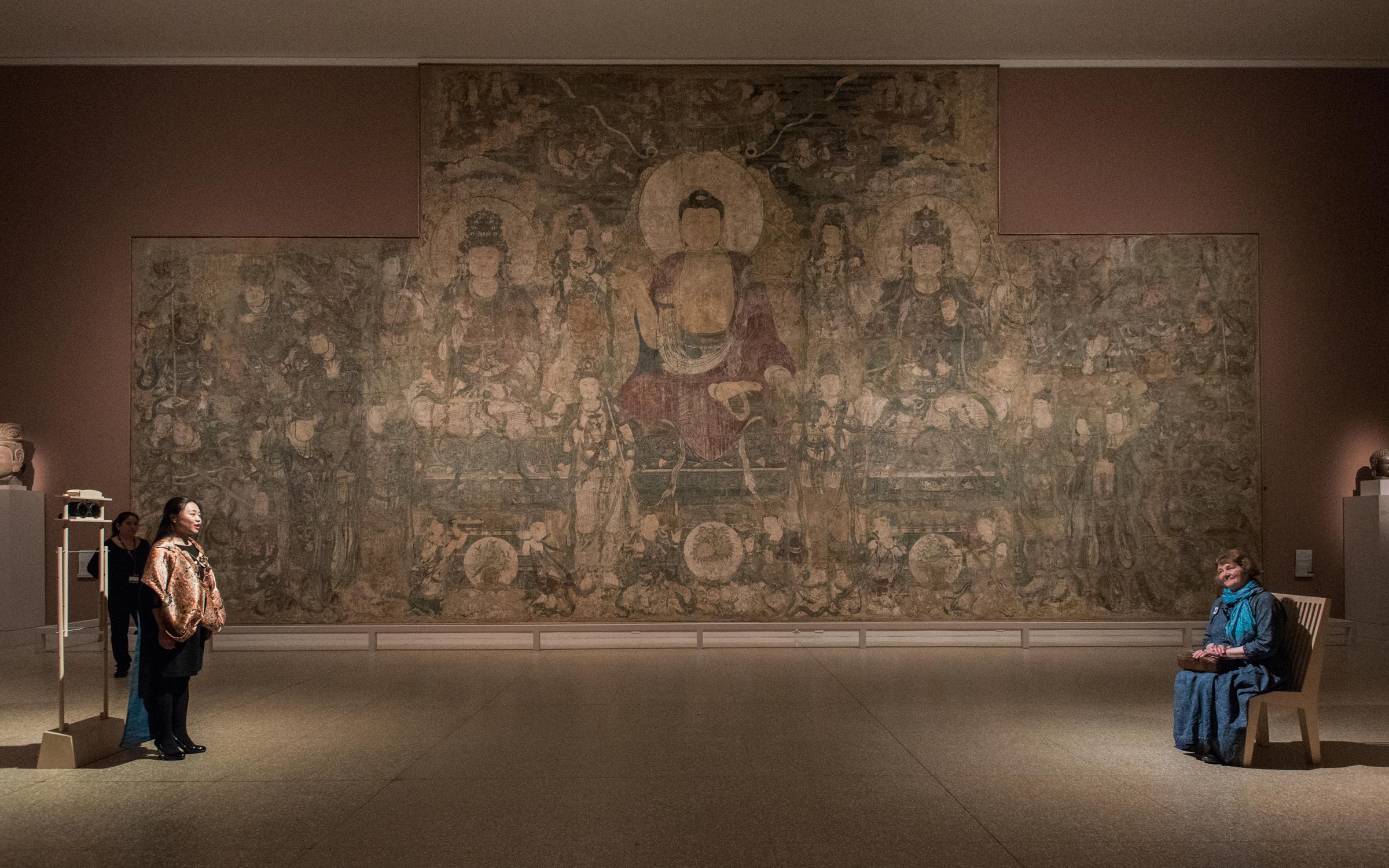 April 10, 2024
to
May 5, 2024
Lee Mingwei: Sonic Blossom
In spring 2024, the Utah Museum of Fine Arts is hosting a special presentation of Sonic Blossom, a participatory performance installation by Taiwanese-American artist Lee Mingwei. Sonic Blossom is a performance-based art project that allows local, classically trained singers to offer a spontaneous gift of song to museum visitors in the UMFA galleries.
Sonic Blossom began in 2013, when the artist was caring for his mother as she recuperated from surgery. Inspired by the fact they both found solace in listening to Schubert's Lieder, the project takes the form of "gift-giving" of the Lied to invite a moment of catharsis, joy, and connection.
Sonic Blossom has toured in Seoul, Tokyo, Beijing, Boston, Taipei, New York, Sydney, Auckland, Frankfurt, Singapore, Washington DC, Paris, Jakarta, Cleveland, Berlin, Metz, Munich, and Helsinki and was selected as "The Best Classical Music of 2015" and "The Best in Art of 2015" in the New York Times for its presentation at The Metropolitan Museum of Art. For more information about Lee Mingwei, including project details and photos, visit www.leemingwei.com.
Image Credit: Sonic Blossom, 2013 | 2015. Performance view at the Metropolitan Museum of Art, New York, USA. Photo Courtesy of Lee Studio, Photo by Anita Kan