Third Saturday Online: Decorated Containers
Celebrate Pacific Island Heritage Month at the UMFA. Let's study the intricate patterns and textures that adorn many artworks and functional objects in the UMFA's Arts of the Pacific collection. 
We will draw inspiration from elaborately decorated containers like bowls, jars and even a baby carrier to decorate a container in your own house using pencils, pens, markers, and any other creative tools you can find. 
Before getting started on the art project, let's look at some beautiful containers from Indonesia and Papua New Guinea.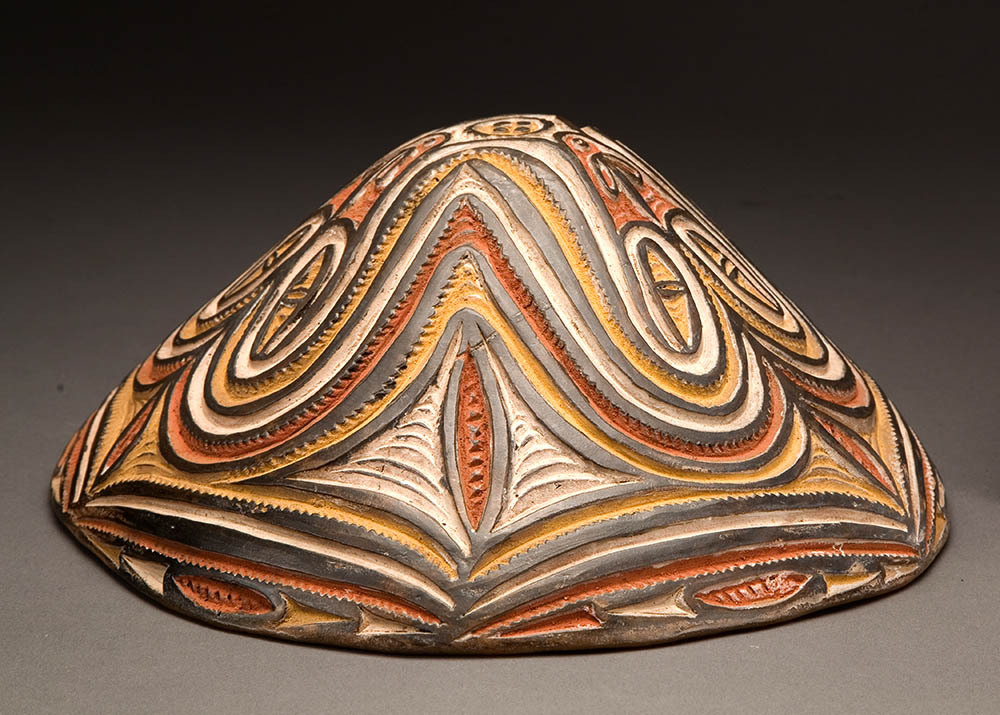 This is a picture of the bottom side of a bowl. Look closely at the lines and shapes decorating the surface. Often patterns in art from the Pacific Islands are inspired by nature: leaves, flowers, mountains, water, clouds, etc. These types of curved and flowing patterns are often called "organic." When there are patterns that are straight and angular they are called "geometric." What type of pattern do you see here? What do you think the artist was inspired by to create these patterns?

The many countries that make up the Pacific Islands are just what the name of the region says: they are islands surrounded by the Pacific Ocean! Can you find any water patterns on this lime container? The container is used to hold lime (a mineral made of calcium) that is chewed with betel nuts. What other organic or geometric patterns and lines can you see?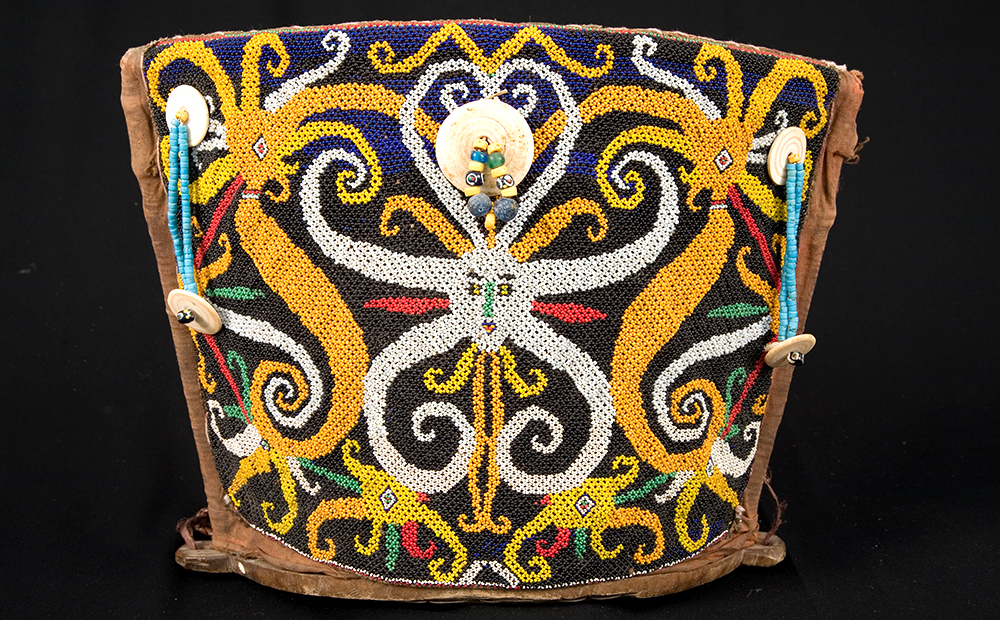 This container is used to hold a baby. The beautiful lines and patterns are made from attaching beads, a very long and difficult task. Why do you think the artist decorated this baby carrier with such a lovely and time-consuming design? The artist has used many organic shapes to create a vibrant pattern. What do you think inspired them to create this pattern? What will you be inspired by in or outside your home to decorate your container?
Let's Decorate a Container
You will need:
A container from your house, for example:

Old shipping box
Cereal box
Soup can
Pencil case
Paper bag

Ruler
Pencil
Markers, colored pencils, or other writing instruments
1. Gather supplies
2. Sketch out a design using a pencil
You can use a ruler to help
Think about what pattern symmetrical, asymmetrical geometric, organic?
3. Color in the pattern and shapes with colored markers or crayons
4. Outline the pattern with a darker color if you want to make the pattern stand out. 
5. Now you can use your beautiful container to hold something precious or important to you.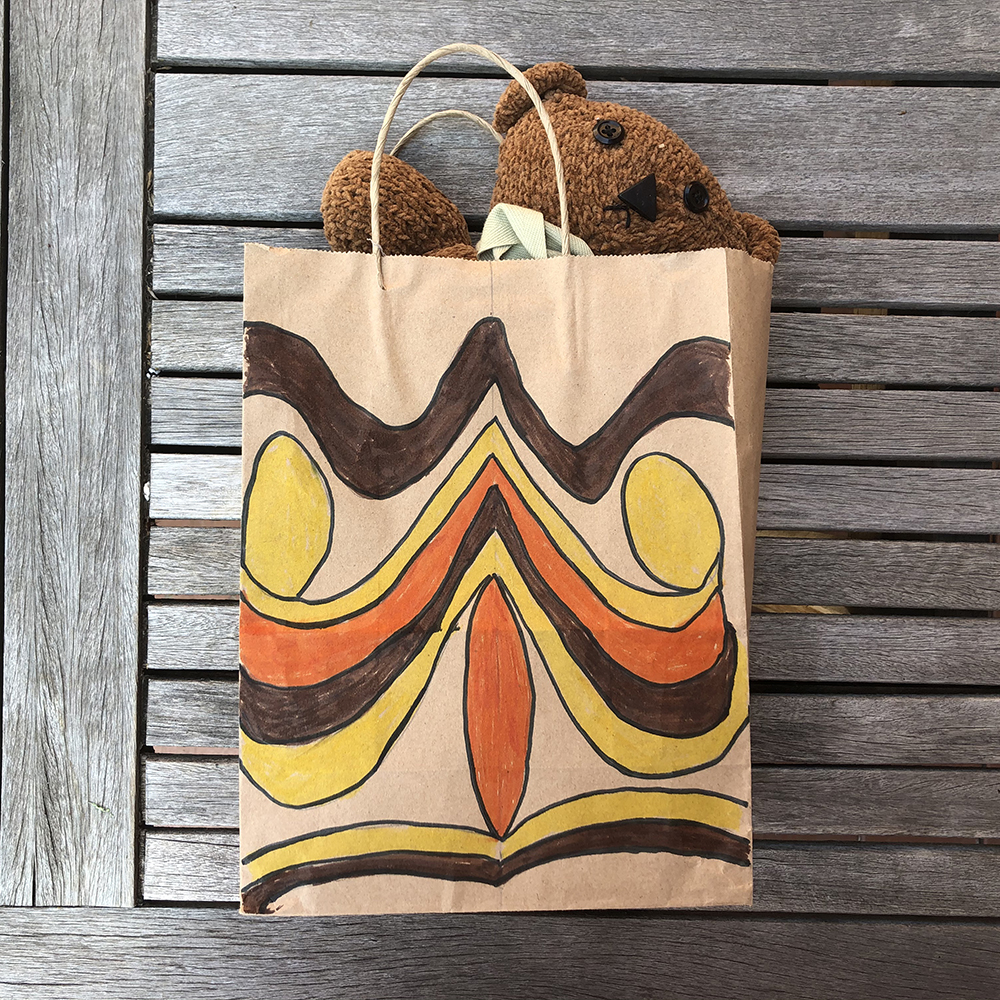 ---