Third Saturday: Printmaking
Printmaking is one of the oldest ways to make art. We will look at different kinds of prints in the UMFA collection and then, using household supplies, make some relief stamps to create our own prints. 
There are many ways to focus on a work of art—for this conversation, we are going to look specifically at techniques for printmaking, as well as the composition of prints.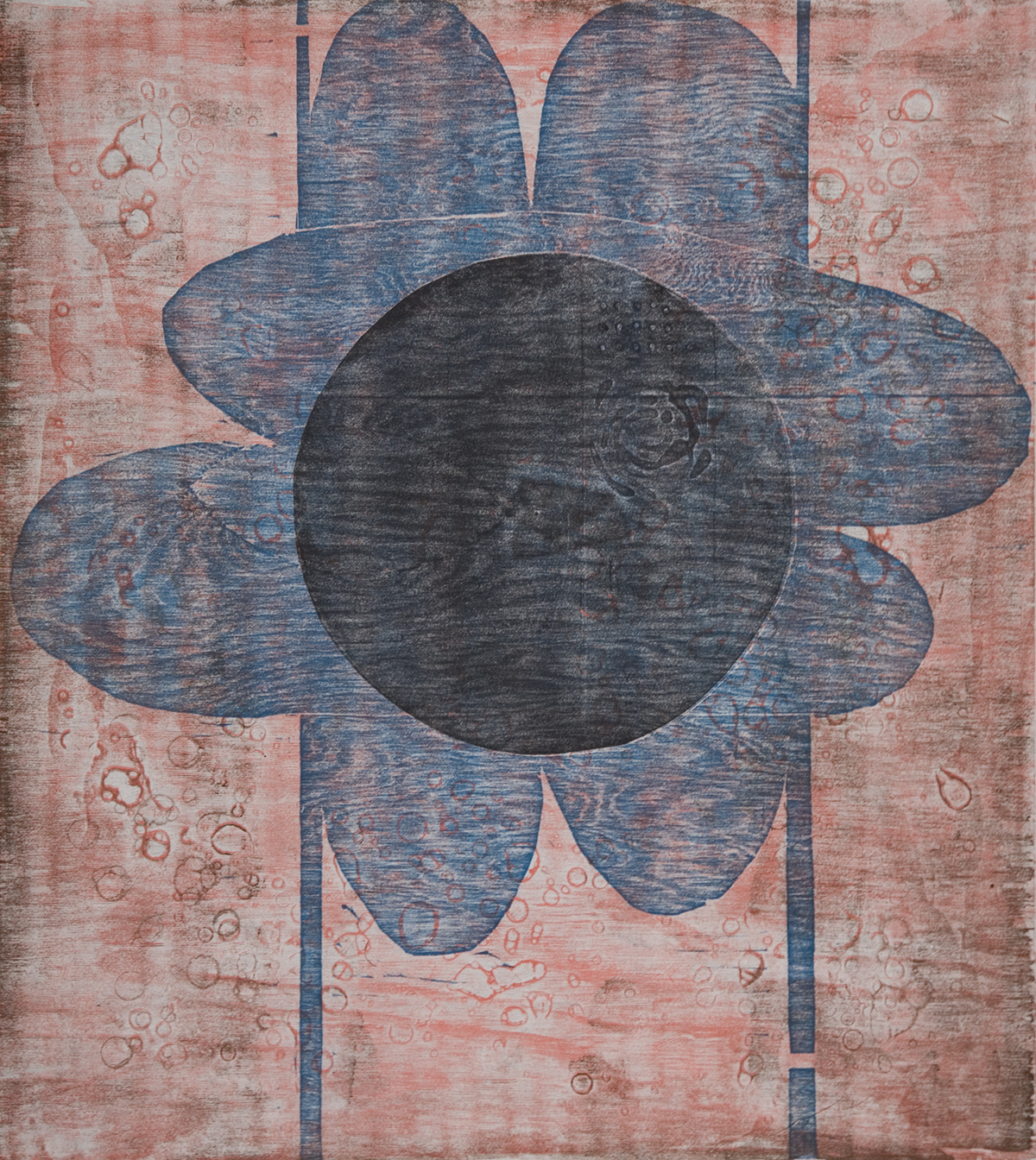 Printmaking is making art by printing with ink on paper. Artists can make many copies of the same artwork called a print. To make a print, the artist draws on metal, wood or another material to create an image. This plate or block with the image is called a matrix. The matrix is inked, and the image is transferred to paper or another surface. 
The print above is a woodcut which means the matrix is a block of wood that is cut into different shapes. Each color is a different block of wood that is inked and printed separately. The colors and shapes are layered ink on the paper. 
Look closely at the print. How many different blocks do you think the artist used? You can make prints with layered shapes and colors too. You don't have to use wood: other materials like Styrofoam or plastic shapes can give you the same look. We will learn how to use objects around your house to make prints.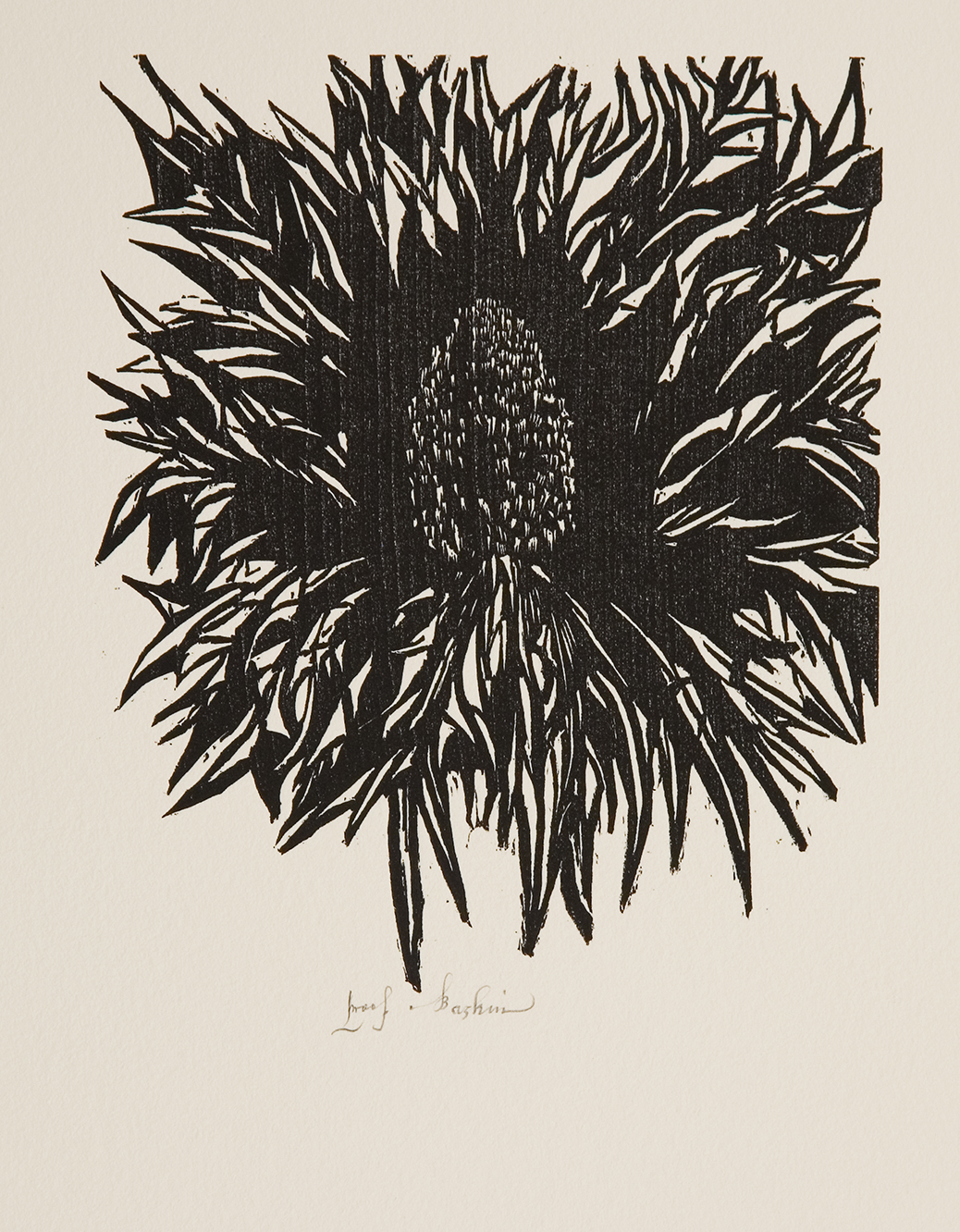 This print is also a woodcut but the artist used only one block to create it. He carved small details into the wood to make the print. Even though this is a print from one matrix, Baskin carved the same shapes over and over like the leaves and the seeds to make it look like a natural flower. Can you see the repeating shapes the artist carved into the wood? You can get small details like this in your print too by printing the same small shape over and over to get repeating shapes.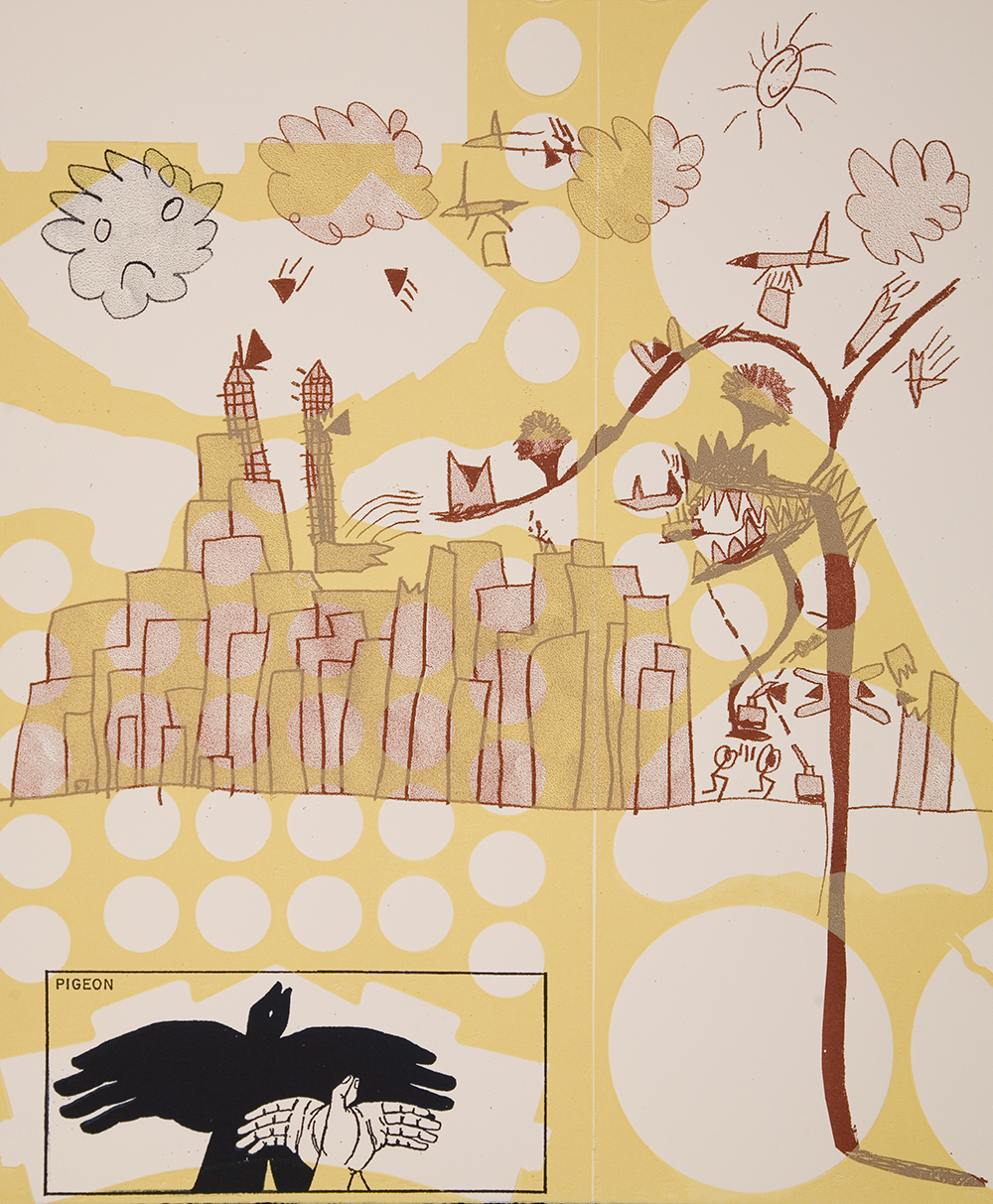 This print is a lithograph or a print made from a stone matrix. To make a lithograph, an artist draws on a stone plate with an oil-based crayon. The stone is wetted before each inking. When the oily ink is rolled on, it sticks only to the areas drawn on with crayon. Then paper is laid on the stone and the ink is transferred.
This type of printmaking lets the artist create prints that look like drawings. What part of this print by Grabowski looks like a drawing? You can create the same look by making a print and then actually drawing on top of it. Many artists combine different ways to make art. Try using different techniques on your print. Let your imagination and creativity guide you!
Let's Make a Print
After being inspired by the UMFA artwork showing different prints, you can make your own prints with things you find around your house. 
Remember: printmaking uses a matrix to print the same shape or image over and over. We are going to use objects you can find around your house to make prints. Or you can make your own matrix with Styrofoam or potatoes. Let's explore some ways to make prints!
Materials:
Ink pad, paint or markers
Paper
Scissors
Glue
Something to use as a matrix. Some ideas are:

Nuts, bolts, and screws
Sponges
Styrofoam
Bubble wrap
Potatoes
Old toy parts
Recycled containers like bottles, egg cartons, yogurt cups
There are many ways to make a print. I am going to start with objects I can find around the house like old toy parts. These objects will make different shapes on the paper. I can arrange the shapes any way I want. I am using a stamp pad here to make the impressions.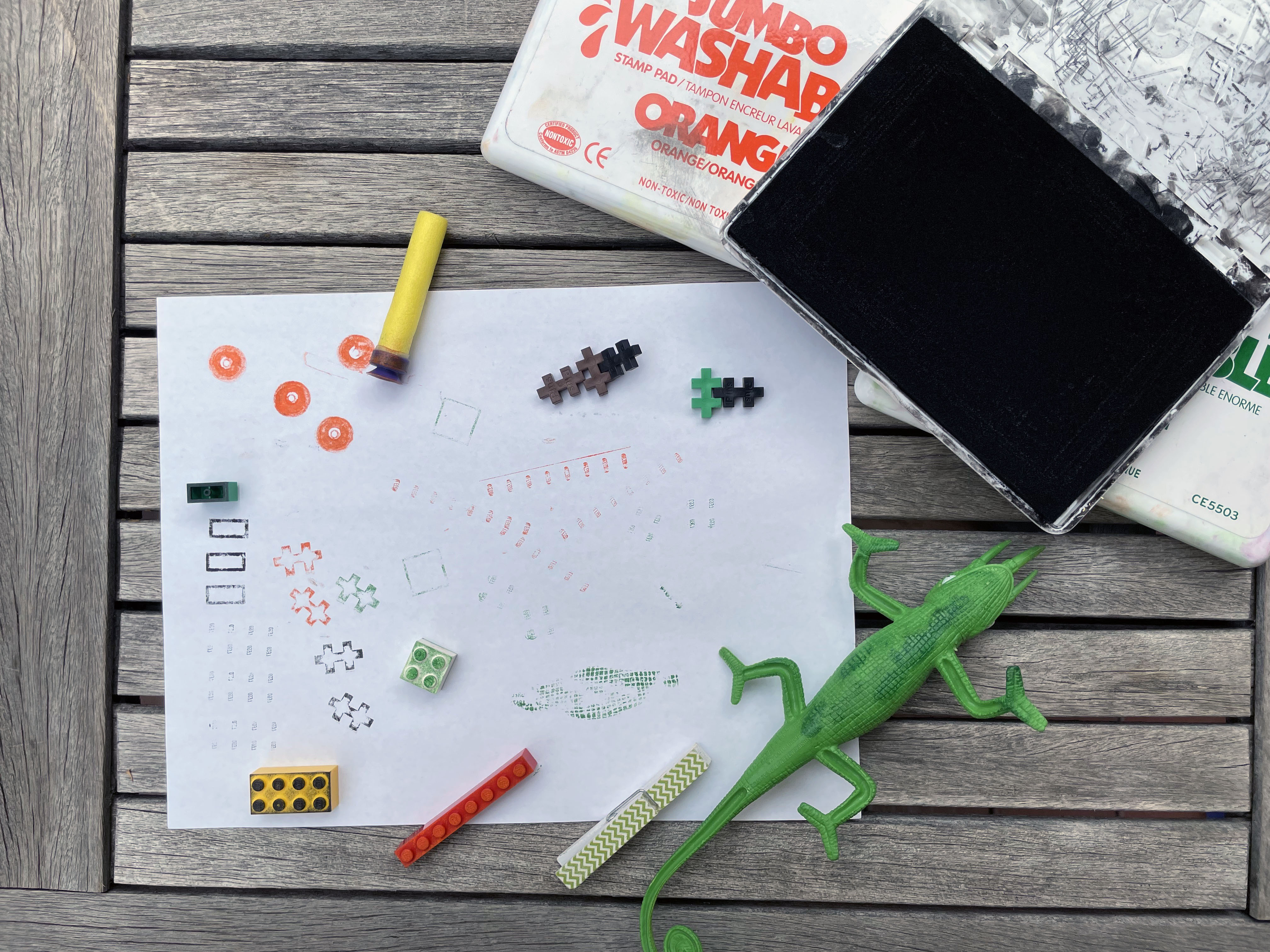 You can also use paint to make your print. Here I am using the bottom of a bottle and egg cartons to make interesting shapes. I dip the matrix into the paint then onto the paper, to make the print.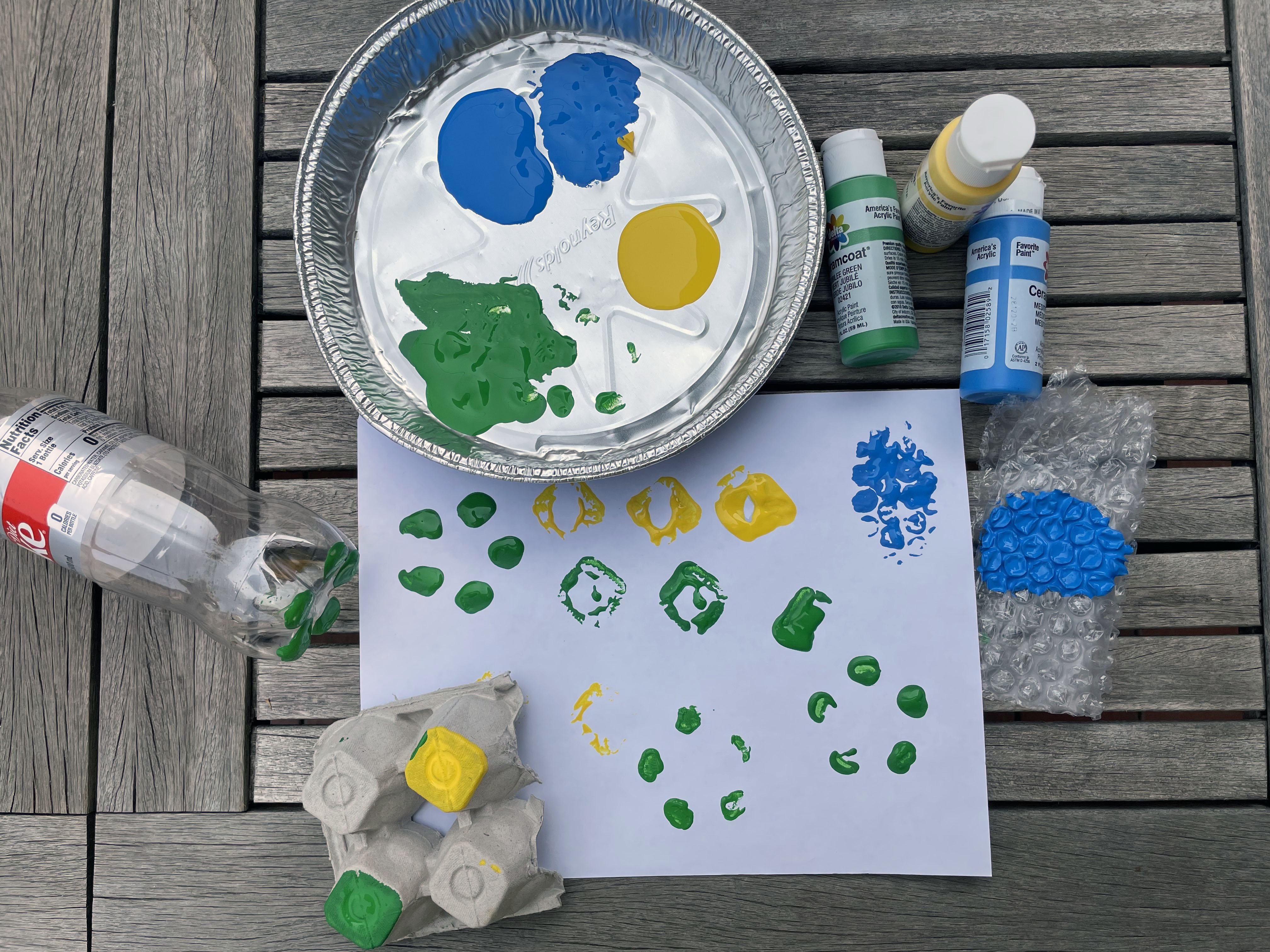 I can also create my own shapes and layer them on the paper by cutting out sponges or Styrofoam.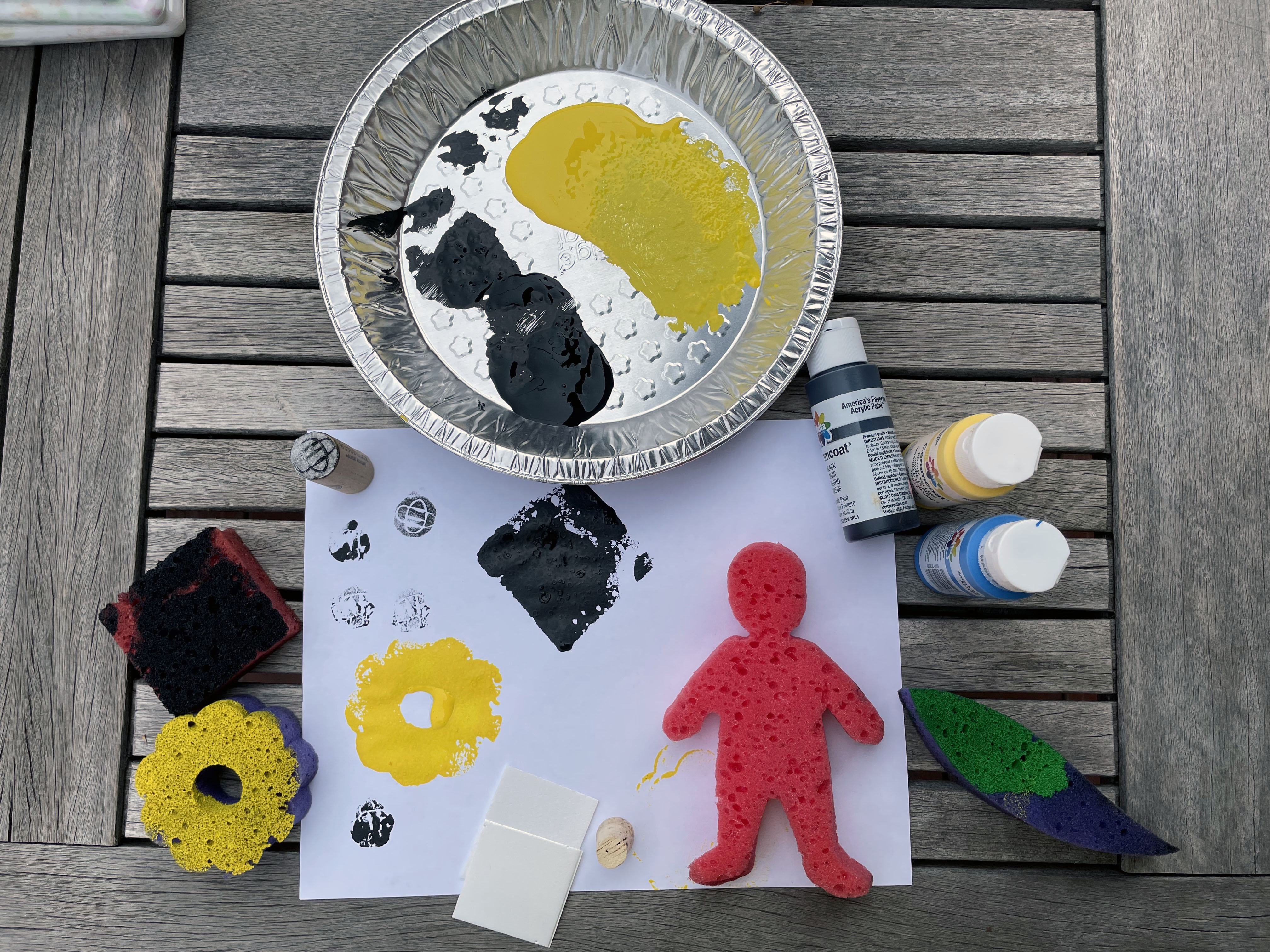 I can put them all together to create a work of art. Then I can print more than one to give away. I might even draw on one of them to make a layered artwork.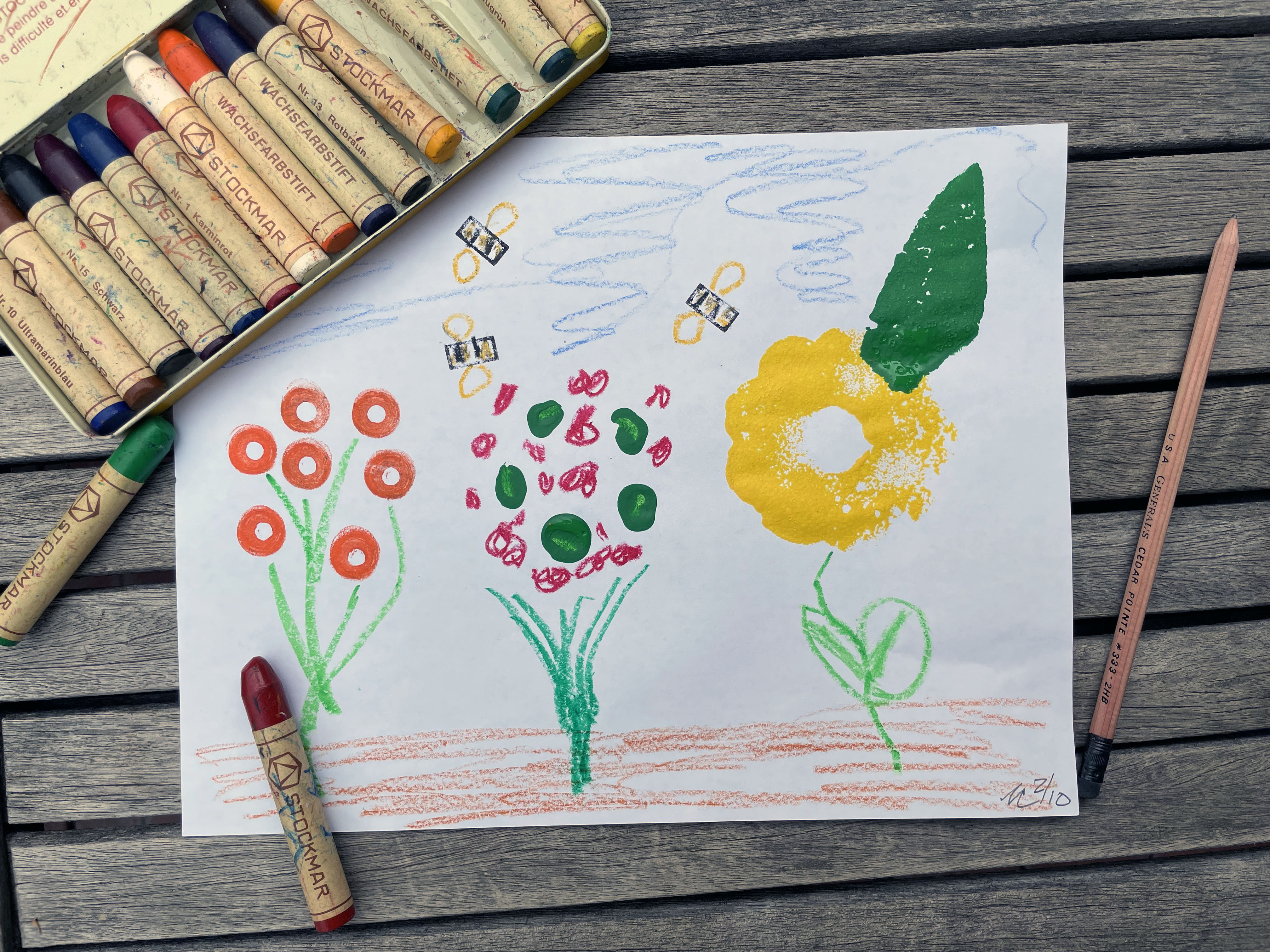 Note:
All the prints that you make that are the same are referred to as an edition.   Editions are a limited number of prints that can range from two impressions to hundreds. Your fine art prints are considered multiple originals, not reproductions.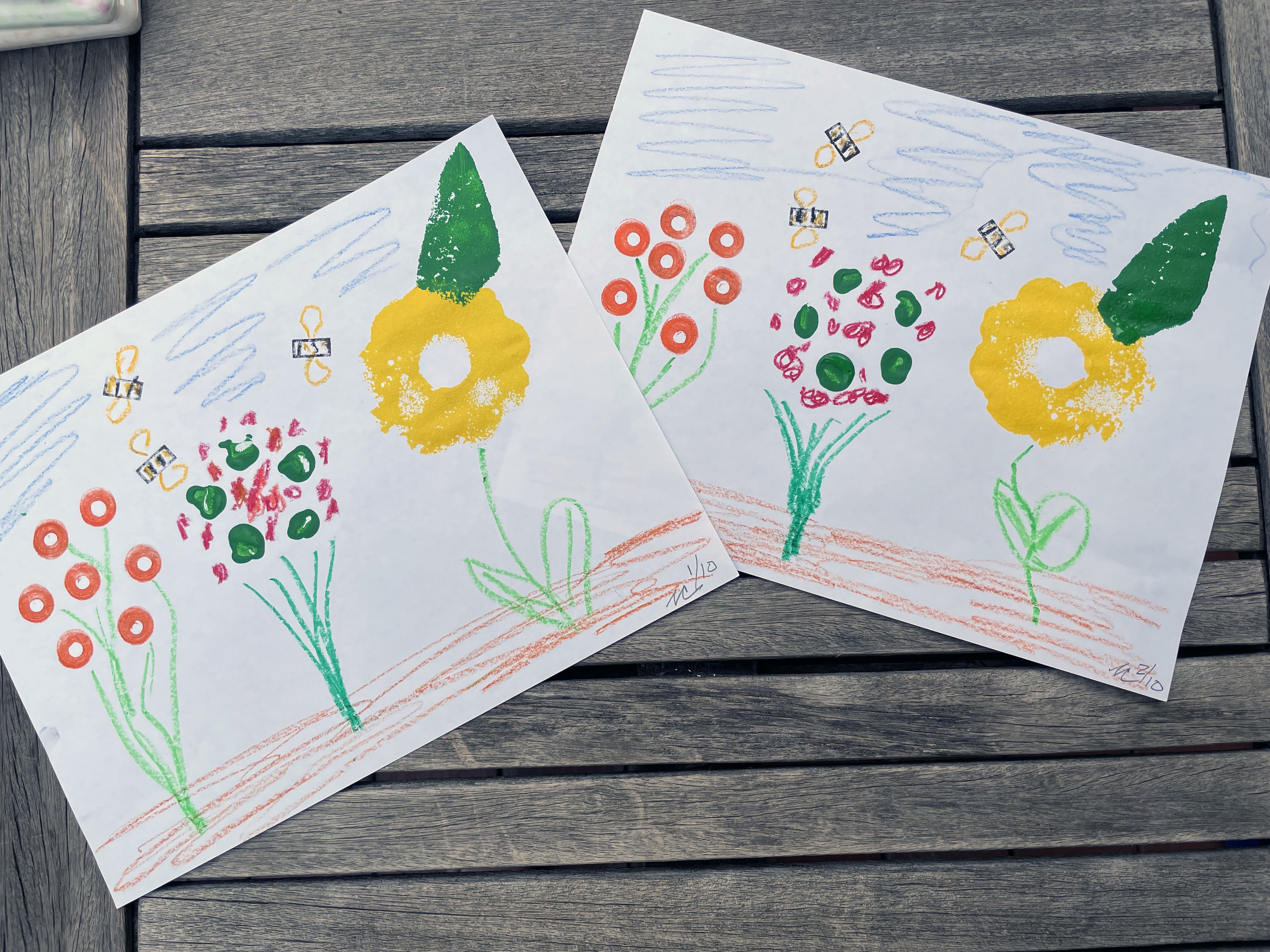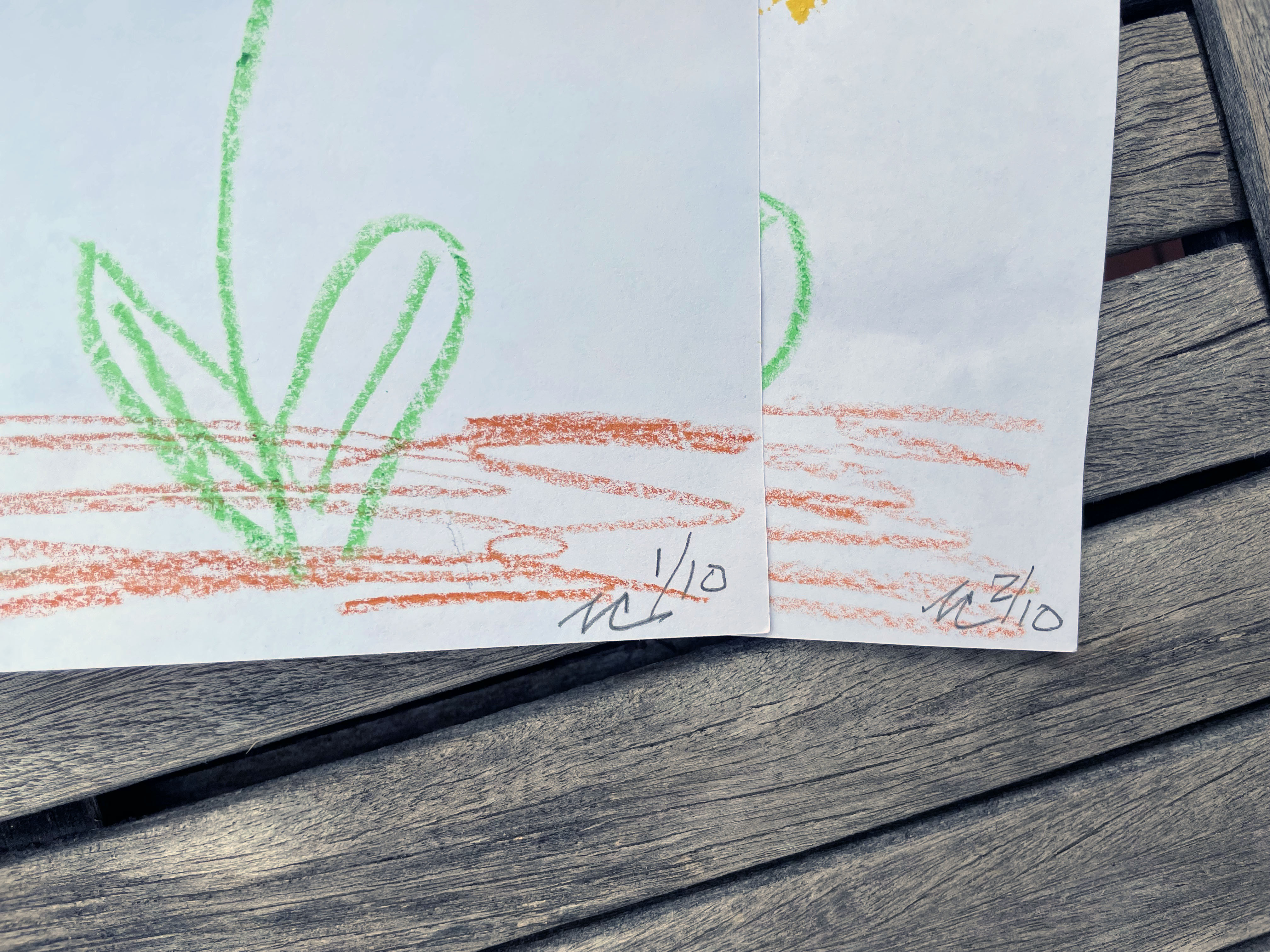 Edition prints are each marked with what looks like a fraction: 19/35 for example.  The bottom number is to the total number of impressions in the edition and the top number is to the specific artwork.  
Try numbering your editions so you know how many you made.
---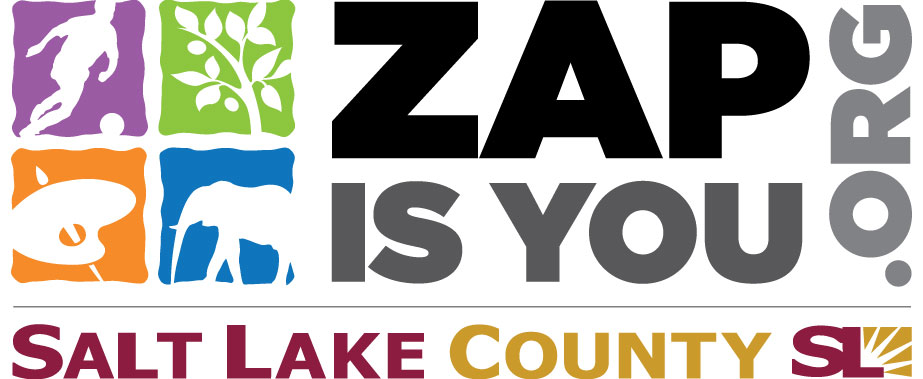 Third Saturdays are funded by Salt Lake County Zoo, Arts & Parks