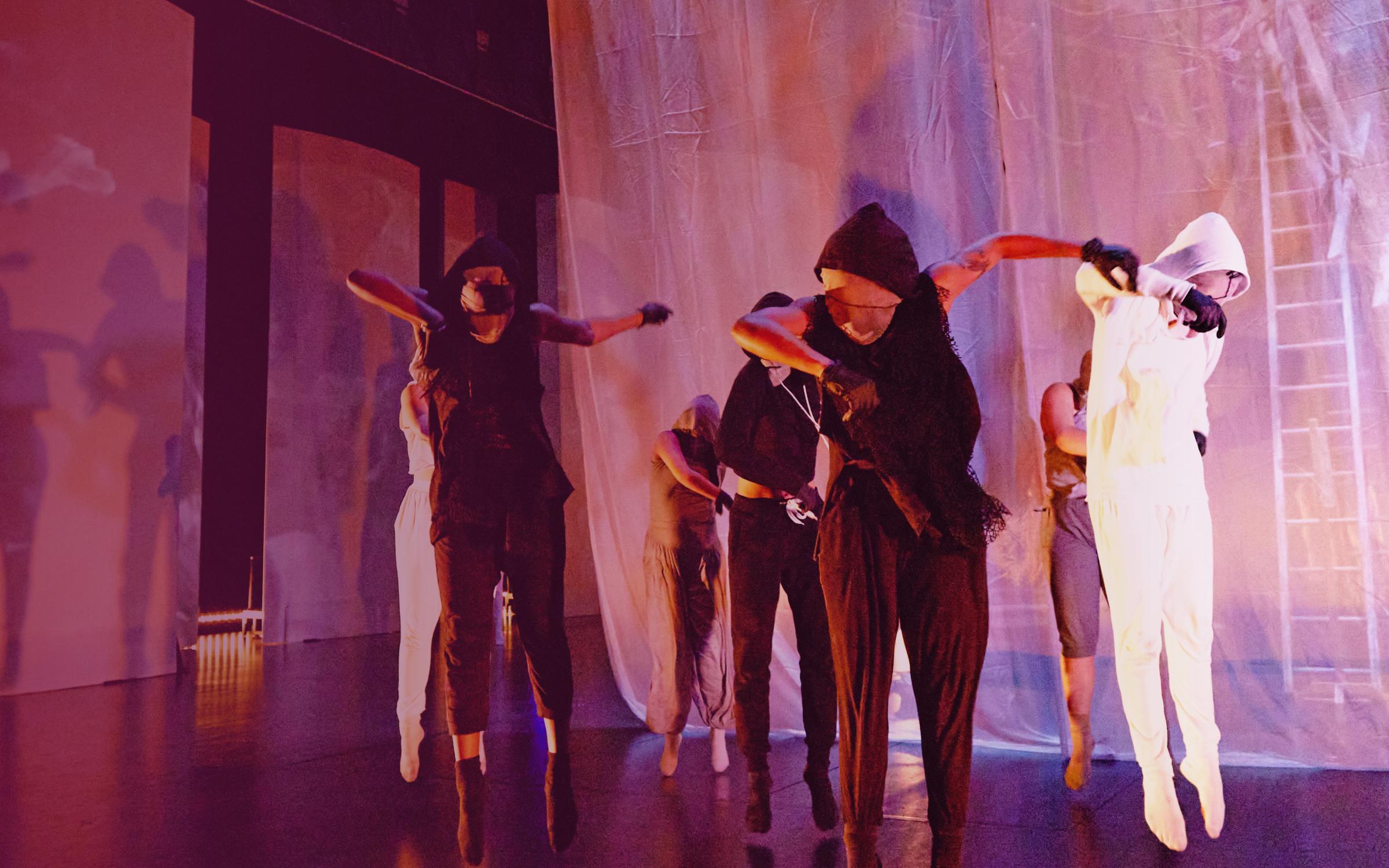 ACME Session | (Re)current Unrest: Film Screening + Reflection and Response with Charles O. Anderson and Alexandra Barbier (Part 1)
In conjunction with Black Refractions: Highlights from The Studio Museum in Harlem, the UMFA invites you to join us for a two-part ACME Session. The session will focus on Charles O. Anderson's critically acclaimed dance theater project (Re)current Unrest—a meditation on the American Dream and Black nihilism. 
Explore how movement and performance can function as political action and truth telling, creating space for dialogue about systemic oppression and racism. We extend a special invitation for BIPOC community members, activists, and anti-racism allies to participate.  
This ACME Session will take place over two days beginning with a film screening and reflection on Thursday, March 25, followed by a post-film community workshop on Saturday, March 27.  
Join us for a community reflection and response with Charles O. Anderson and Alexandra Barbier immediately following the film screening. 
Charles O. Anderson is artistic director of Charles O. Anderson / dance theater X, an afro-contemporary dance theatre company founded in 2003. He is the Associate Chair of the Department of Theatre and Dance and Head of the Dance Program at the University of Texas at Austin where he founded an MFA in Dance and Social Justice. 
Alexandra Barbier is a dance artist full of questions and quirk who lives to evade the mundane. Curiosity, play, risk-taking, and spontaneity drive her daily life and artistic endeavors. She holds a B.A. in French with a minor in Women's and Gender Studies, and an M.F.A. in Modern Dance. With this combination of degrees, she's developed a strong interest in linking gender studies, critical race theory, and dance studies, as well as a tendency to question and challenge the status quo. Come play with her at abarbier.com!  
(Re)current Unrest contains mature content, themes, language and imagery that some might find disturbing. Recommended for audiences 17+. 
This event is presented in partnership with:
University of Utah School of Dance
Ririe-Woodbury Dance Company
Utah Film Center
Salt Lake City Public Library
Support provided by New England Foundation for the Arts (NEFA) and National Performance Network (NPN).
THE UTAH MUSEUM OF FINE ARTS (UMFA) IS FUNDED IN PART BY SALT LAKE COUNTY ZOO, ARTS & PARKS (ZAP). 
The UMFA periodically sends out information via e-mail regarding upcoming exhibitions, events, lectures, films, classes, and more.