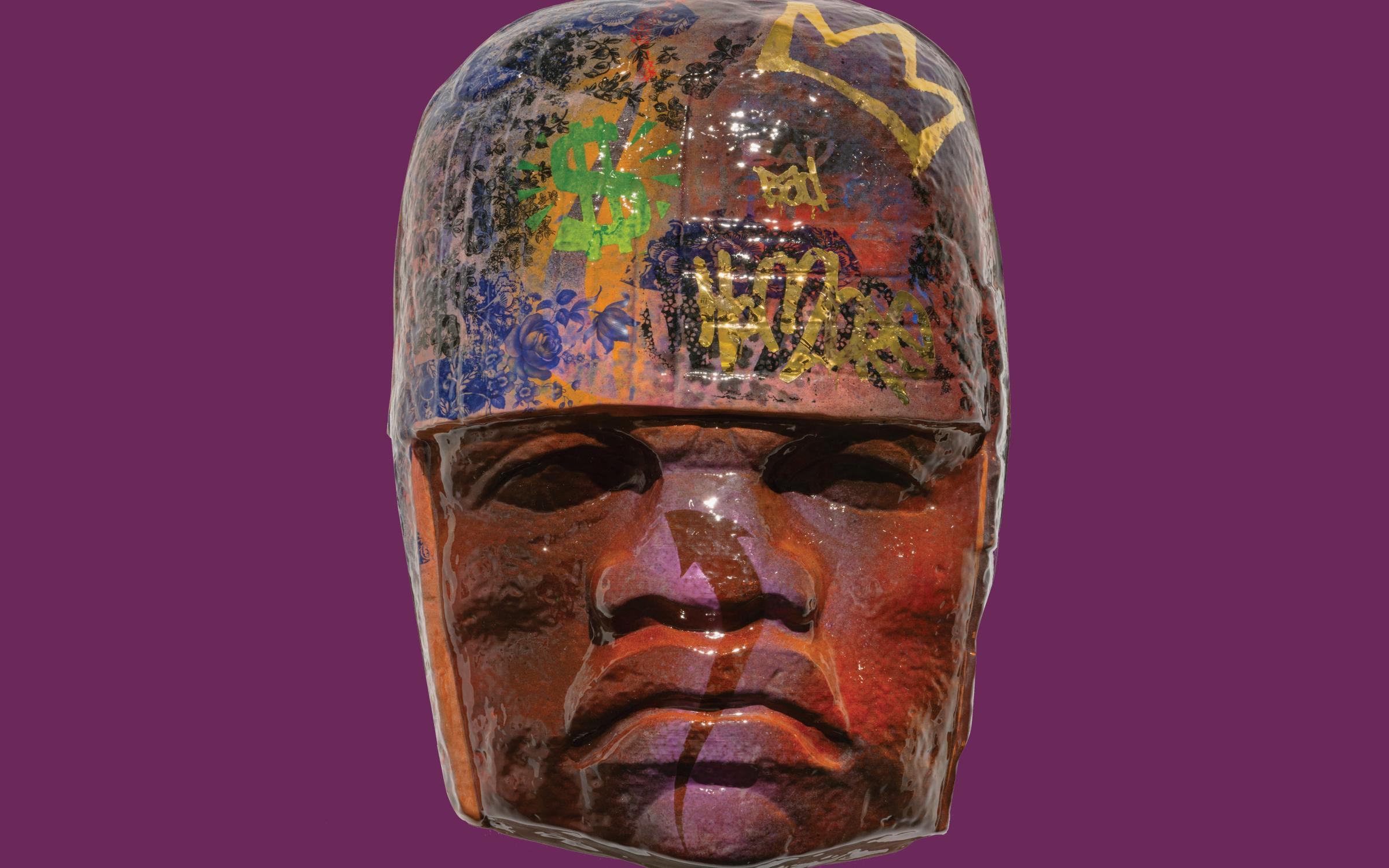 salt 15 Artist In Conversation: Horacio Rodriguez
Friday, January 21 | FREE
Exhibition Preview: 5-5:45 pm
Discussion: 6-7:30 pm
Katherine W. and Ezekiel R. Dumke Jr. Auditorium | UMFA
Reserve Tickets SOLD OUT | Also available online via livestream!
A conversation between the artist and Whitney Tassie, senior curator and curator of modern and contemporary art. salt 15: Horacio Rodriguez is on view Saturday, January 22–Sunday, June 26. The ceramics of Horacio Rodriguez's interrogate contemporary culture, challenge societal constructs, and are often informed by his Mexican and Puerto Rican ancestry and cultural traditions. 

Gather your thoughts and questions as we journey to the ancient past to navigate our present through Rodriguez's perspective. 

Ticketing and Schedule
Reservations are required for this in-person event. Reserve yours today. Stay updated with the latest changes to ticketing due to COVID-19.
A sneak preview will be available at 5:00 pm for those that want to see the exhibition before the lecture. Reserved seating in the auditorium will be held until 5:45 pm, after which drop-ins will be welcome until capacity is capped. Please arrive by 5:45 to ensure your seat is available. The lecture begins at 6 pm. 
Horacio Rodriguez (American, b. 1974),Colossal Head Series: Bad Hombre, 2021, slip-cast terracotta, ceramic decals, underglaze transfers, gold luster and glaze.