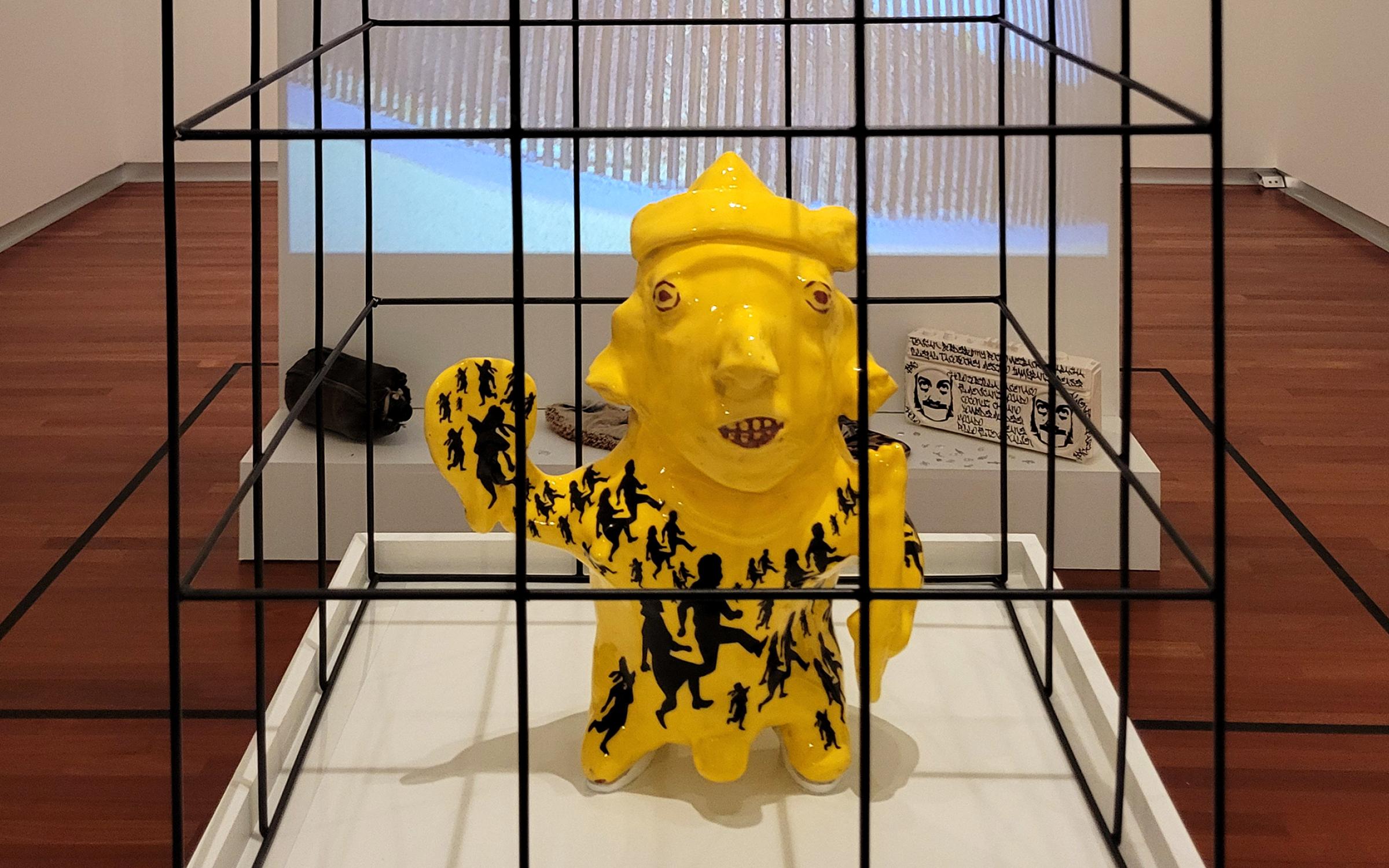 January 22, 2022
to
November 13, 2022
salt  15 |  Horacio  Rodriguez
Watch a recording of the Artist in Conversation with Horacio Rodriguez here. Read a conversation between Rodriguez and curator Whitney Tassie here. Download resources for k-12 learning here. 
What is a border? What happens to the binds that tether us to our ancestors once we cross border checkpoints? What does it mean when art taken from one place is displayed across the same borders its people may be denied? 
In his new exhibition in the UMFA's salt series, Salt Lake City-based Horacio Rodriguez considers the ancient ceramics in the Museum's Mesoamerican collection as he investigates the immigration of people and things—past and present—across the U.S.-Mexico border. 
Rodriguez's ceramics and photographs interrogate contemporary culture and are often informed by his Mexican and Puerto Rican ancestry and cultural traditions. He is the fifteenth artist to be featured in the UMFA's ongoing salt exhibition series of contemporary global art. 
To create the figurative ceramics on view, Rodriguez digitally scanned and printed 3D replicas of the ancient objects. From those prints he created molds, cast new clay forms, and adorned them with surface details. 
His re-envisioned copies of ancient sculptures masterfully mix powerful images, symbols, forms, and language that challenge unjust social constructs; like his other work where his use of luxury brand logos on Indigenous forms problematized commercial appropriation, presidential quotes on ceramic handguns called out racism, and punk symbols adorned on Aztec gods championed Indigenous resistance to colonialism. 
Rodriguez makes these sculptures to connect with his ancestors and to continue their traditions. Like his predecessors, he utilizes current technology to respect the past and process the present. Rodriguez creates each work thoughtfully, with the understanding that he is a future ancestor. 
Gather your thoughts and questions, and join us on Friday, January 21 at 6 pm at Artist in Conversation, led by senior curator and curator of modern and contemporary art Whitney Tassie, where we'll discuss Rodriguez's work, process, and the themes his art explores. 
Visit the salt page to read about past exhibitions in this series.
---

This salt exhibition is funded in part by The Joseph and Evelyn Rosenblatt Enrichment Fund.