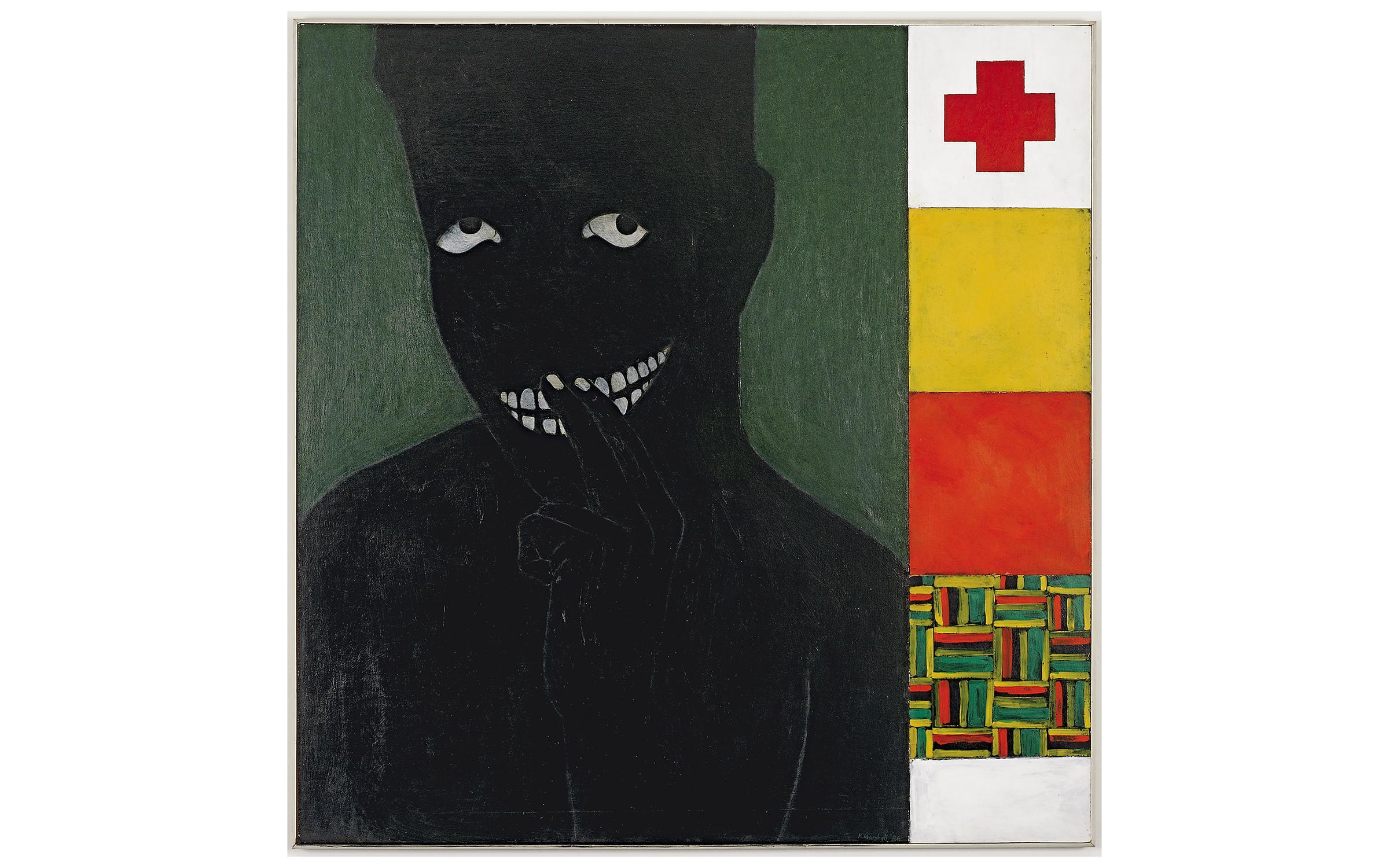 Third Saturday for Families Online: Collage
Many of the artworks in Black Refractions: Highlights from The Studio Museum in Harlem tell a personal story of Americans of African descent. Artwork can tell a story through images and patterns. Get inspiration either online or in the Museum from artworks that use pattern and pictures. Then, at home, create your own artwork using magazines, newspapers, cereal boxes and other art supplies to create a collage. 
THE UTAH MUSEUM OF FINE ARTS (UMFA) IS FUNDED IN PART BY SALT LAKE COUNTY ZOO, ARTS & PARKS (ZAP). 
Kerry James Marshall, Silence is Golden,1986, acrylic on panel. The Studio Museum in Harlem; gift of the Artist, 1987.8. © Kerry James Marshall. Courtesy of the artist, Jack Shainman Gallery, New York, and American Federation of Arts. Photo Credit: Marc Bernier.
The UMFA periodically sends out information via e-mail regarding upcoming exhibitions, events, lectures, films, classes, and more.