Third Saturday Online: Collage and Drawing
Many of the artworks in Black Refractions: Highlights from The Studio Museum in Harlem tell a personal story of artists of African descent. One way artwork can tell stories is through images and patterns (a pattern is a repeated design). Although there are many ways to understand these artworks, let's get inspiration from three artworks in the exhibition that use pictures and patterns in unexpected ways. Then, at home, create your own artwork using magazines, newspapers, cereal boxes, and other art supplies to create a patterned collage and drawing.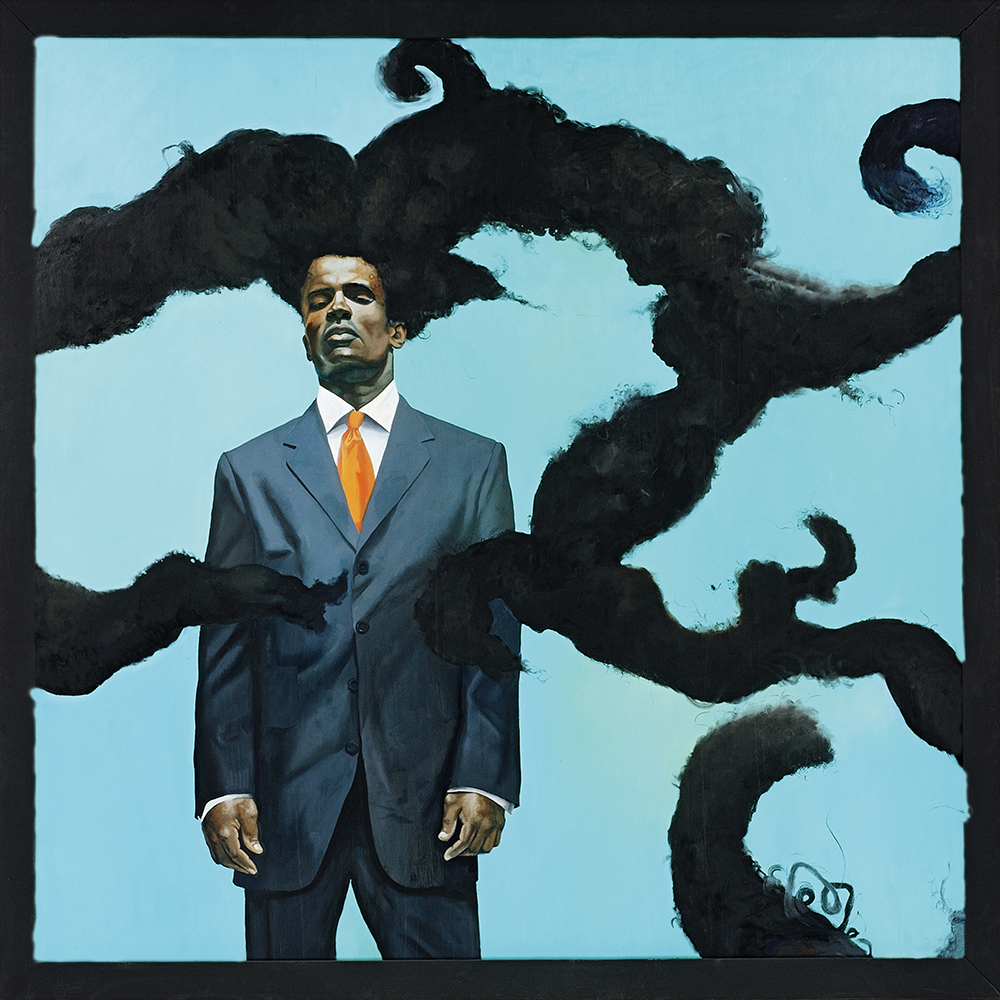 Look closely at this painting of a man by Kehinde Wiley. Notice the pattern that his hair makes as it comes off his head and swirls around him. Why do you think his hair makes a pattern like that? What does it say about this man, his personality, or his background? Think of a pattern you can create in your collage and drawing. Will the pattern have meaning to you?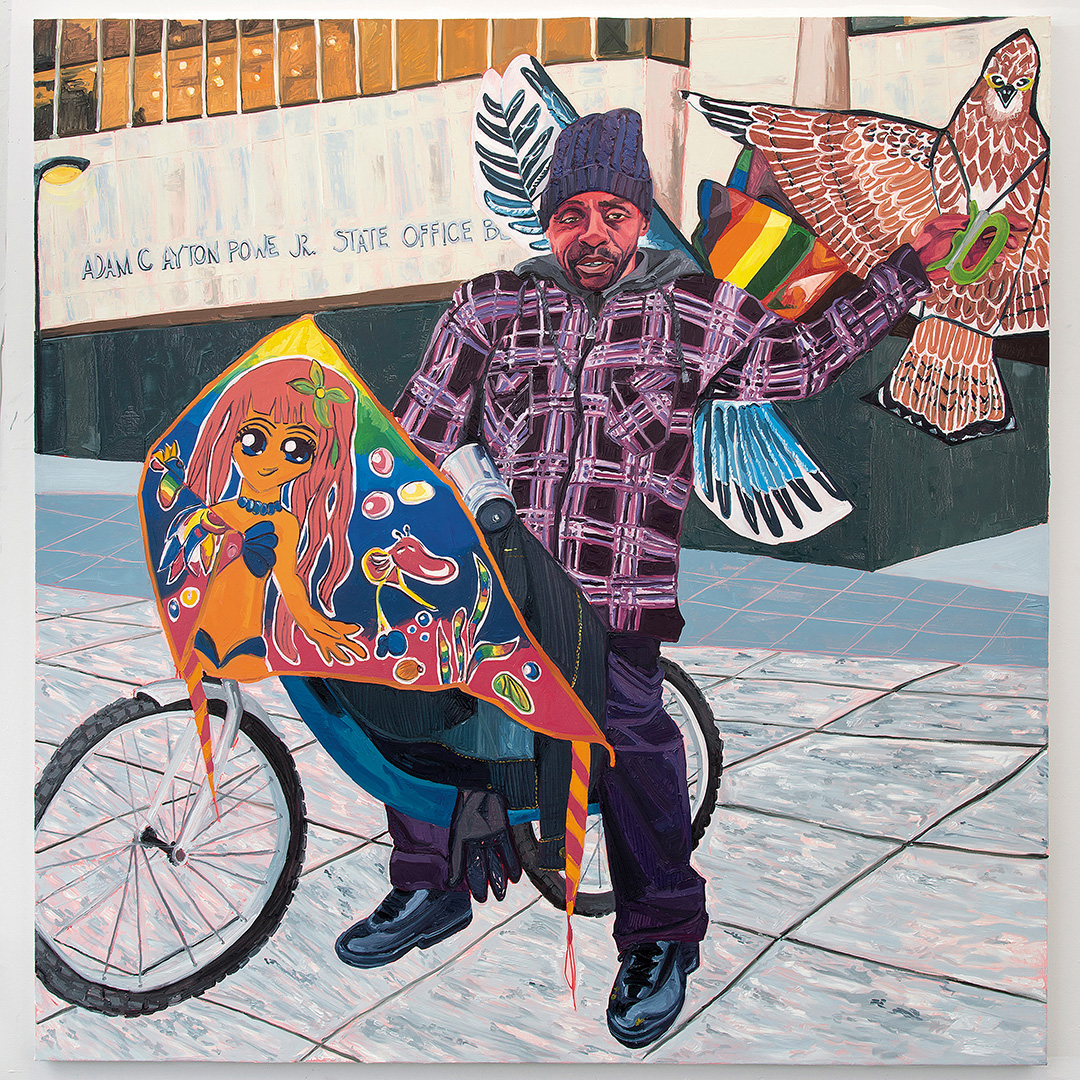 There are a lot of patterns in this painting. Where do you see them? Look at what the man is holding as well as what he is wearing. Even the background has patterns. How do the patterns add to the mood of this painting? The mood is the emotion you feel when you look at it. Some examples are: playful, fun, somber, or boring. Can you think of a mood word to describe the artwork? The patterns you choose in your art can give it a mood. Think hard about the patterns you want to include in your collage.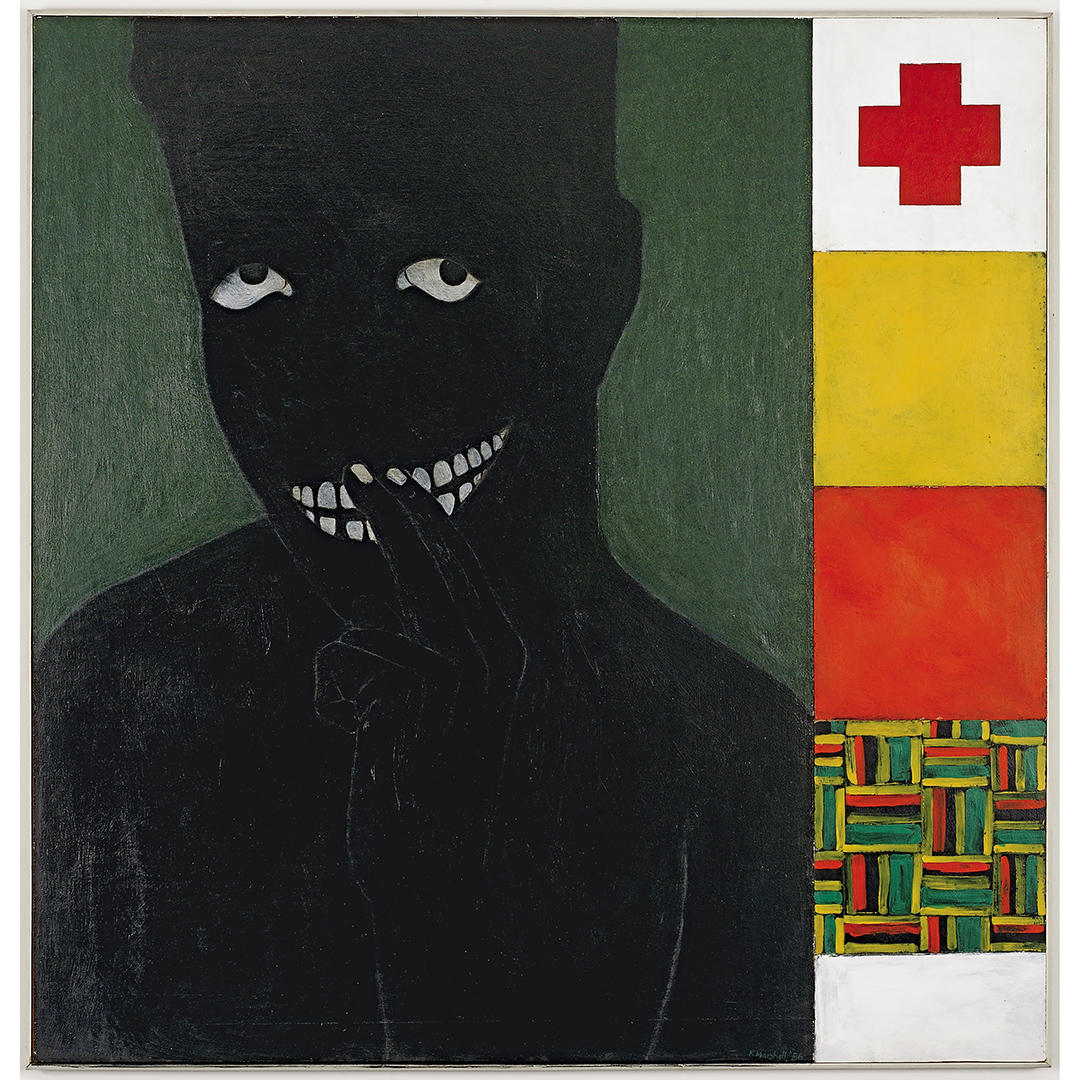 When you look at this painting, what do you see? There is a portrait of a man but it can be hard to see because the figure is a similar color to the dark background. Why would the artist make the man hard to see? At the same time, the patterns on the right are bright and easy to see. The colors in these patterns have a special meaning to the artist; they represent symbols of his African heritage. Do you have patterns that are important to you or your family? 
Make a Collage Drawing
As you are planning your artwork with patterns, think back to the paintings you have seen. How were the patterns used? You can put patterns next to a drawing, around a drawing, or have them be part of a drawing. There are many ways to have patterns as part of your artwork. 
Today we will be making a drawing with pattern as an element of the artwork. You can draw anything you like, but think about how a pattern will be a part of the composition. 
You will need:
A piece of paper - 8.5" x 12." Heavy paper like cardstock works best, but regular printer paper works fine, too.
Paper scraps from magazines, newspapers, food packaging, or anything with a lot of patterns.
Scissors
Glue
Drawing materials like crayons, colored pencils, or markers.
Directions:
Cut out any interesting patterns you see in the paper scraps you have gathered. 
Start planning your artwork. What patterns can you use that you cut out? Or maybe you will want to draw your patterns.
 What will you draw? We saw many portraits or pictures of people in the artwork, but you can draw anything. 
Have fun and be creative in how you use patterns in your art. Here are some examples of ways to draw and collage with patterns.
---
This exhibition is organized by the American Federation of Arts and The Studio Museum in Harlem. Major support for Black Refractions: Highlights from The Studio Museum in Harlem provided by Art Bridges. Sponsorship for the national tour provided in part by PURE. Support for the accompanying publication provided by Furthermore: a program of the J.M. Kaplan Fund. 
Black Refractions: Highlights from The Studio Museum in Harlem is curated by Connie H. Choi, associate curator, permanent collection at The Studio Museum in Harlem. The exhibition was organized for Salt Lake City by Whitney Tassie, senior curator and curator of modern and contemporary art at UMFA.
The UMFA exhibition is presented in partnership with the University of Utah Black Cultural Center and made possible by:
Curatorial Sponsor | Willard L. Eccles Family Foundation
Installation Sponsors |  Tim & Stephanie Harpst
                                        University of Utah College of Mines and Earth Sciences
Programming Sponsors | University of Utah J. Willard Marriott Library and Honors College
In-Kind Support | University of Utah Equity, Diversity, and Inclusion
Third Saturdays are funded by Salt Lake County Zoo, Arts & Parks (ZAP).