UMFA Awarded Major Grant from The Andy Warhol Foundation
$80,000 Award Will Support Art Exhibition on Air and Air Quality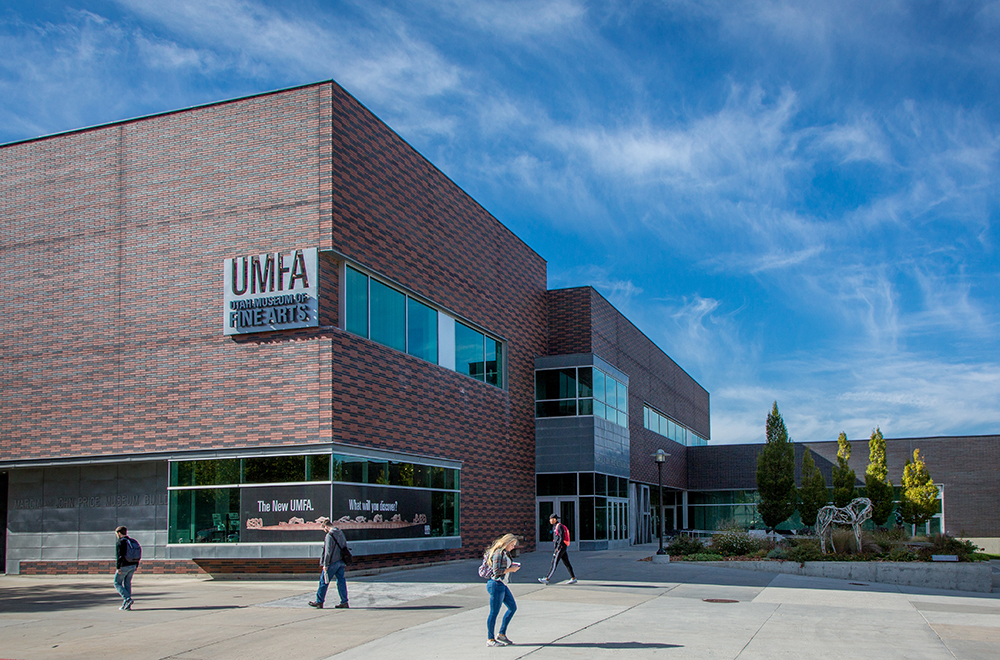 January 18, 2020
The Utah Museum of Fine Arts (UMFA) has been awarded an $80,000 grant from The Andy Warhol Foundation for the Visual Arts to support a pathbreaking art exhibition focused on air and air quality.
The UMFA is one of forty-six arts organizations from 19 states selected to receive a total of $3.93 million to support visual arts programs, exhibitions, and curatorial research. The recipients were selected from a pool of more than 250 applicants and include institutions in the country's major art centers and beyond, such as UCLA's Hammer Museum, the Berkeley Art Museum and Pacific Film Archive, and the Museum of Contemporary Art Denver, among others.
This is the UMFA's second major grant from the Warhol Foundation. The art museum won an $80,000 grant from the foundation in 2014 to support four installments of salt, a series of semi-annual exhibitions showcasing work by emerging contemporary artists from around the world.
"The fall 2019 grant list reflects the foundation's unwavering commitment to supporting experimental artistic practice around the country," states Joel Wachs, the foundation's president. "We are proud to further the important work that each of these organizations does to give artists a platform from which to meaningfully engage with the world around them, whether that means their neighborhood community, their regional context, the contemporary art world or the broader culture."
Read the full press release here.
The grant supports a UMFA exhibition in spring 2021 tentatively titled Air that will showcase contemporary artists who are exploring air as a historical artistic medium and creating meaningful dialogue around the human impact on air quality. Organized by UMFA senior curator Whitney Tassie, Air will bring together the innovative work of local, national, and international artists, designers, engineers, and scientists to give shape to this elusive substance and to illuminate our complex relationship with it. The goal is to convey the power of this obscure life force, increase awareness of air pollution, and encourage socially and environmentally responsible behavior.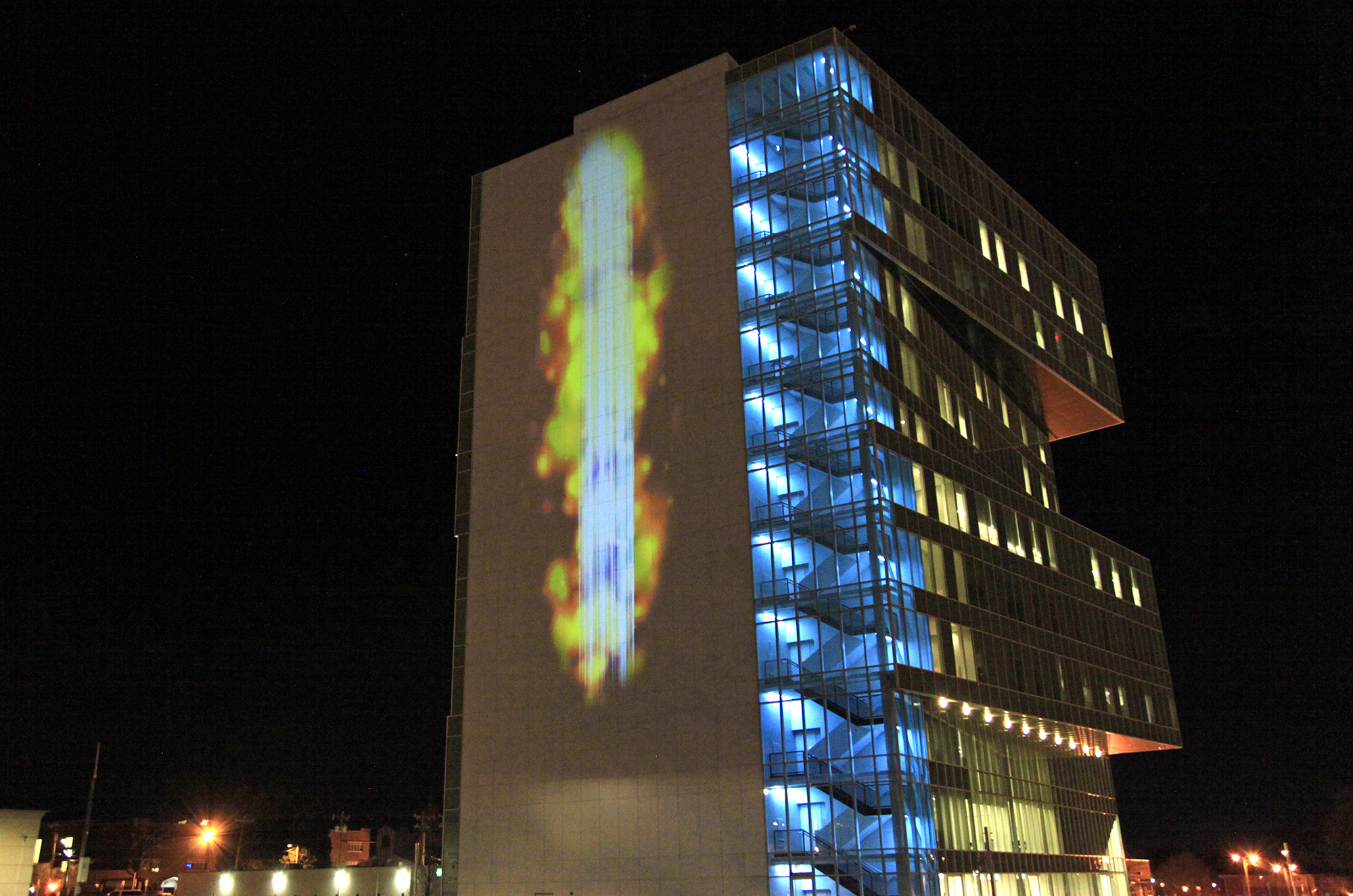 A large-scale, site-specific digital installation by artist Andrea Polli in the UMFA's Great Hall will be the cornerstone of Air. For this project, Polli will reimagine her acclaimed work Particle Falls to respond to the architecture of the Museum as well as its air quality. To draw attention to the invisible particles around us that affect our health, Particle Falls utilizes Polli's specialized computer software to generate a real-time visualization of air quality data. Networked with PurpleAir sensors, Polli's new installation will facilitate a comparison of regional air quality and highlight the inequity of air pollution.
Those who've visited the University of Utah's David Eccles School of Business will be familiar with Polli's work: her e-oculus, a permanent, real-time public visualization of international business market activity in the shape of Great Salt Lake, is on view in its lobby.
The UMFA periodically sends out information via e-mail regarding upcoming exhibitions, events, lectures, films, classes, and more.