Collections Engagement Grant 2021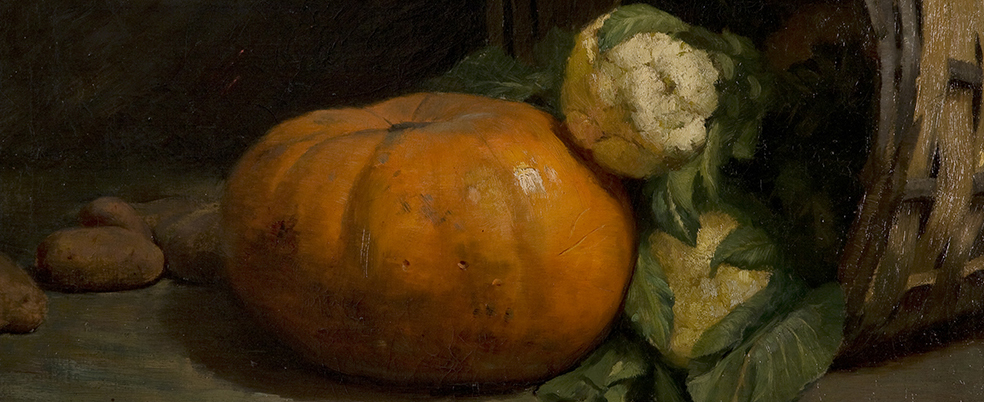 The Utah Museum of Fine Arts and the J. Willard Marriott Library are pleased to announce the Collections Engagement Grants for 2021. This award provides University faculty at any level of their career with funding for innovative, interdisciplinary scholarship and creative projects using primary source materials from the Utah Museum of Fine Arts and the J. Willard Marriott Library's Special Collections, following the theme of "Landscape, Land art, and the American West."
Award Cycle
Open workshop period is from September 8–October 23, 2020.
Application deadline for proposals is October 23, 2020. 
Awards will be announced November 20, 2020. 
Funding for projects is from January 11–May 5, 2021. 
Awardees will receive $5000 for the award cycle. Research funding is to be used for supplies, equipment, software, computing, research assistants, etc. Grant funds cannot be used for faculty salaries (summer or academic year); travel that is not directly related to project research (e.g., conferences cannot be supported by this grant), funding to purchase society/group memberships, consultants, or office equipment unless specifically justified. Awardees must agree to the conditions of acceptance.
The Steering Committee strongly encourages applicants to consult with Jessica Breiman, art and archives metadata librarian, J. Willard Marriott Library or Alana Wolf, collections research curator, UMFA about their project prior to submitting a proposal.
Eligibility
University of Utah faculty at any level of their career are eligible to apply.
Conditions of Acceptance
Awardees must submit a final one-page report to the Collections Engagement Grants Steering Committee no later than June 15, 2021.
Awardees will acknowledge the award in any published results, catalogs, videos, or related venues.
Awardee(s) will give one public presentation and write one blog post on their work related to the award within six months following the completion of the award cycle. 
Public presentations will be subject to change and/or take place in a virtual format per COVID19 restrictions. 
Required project criteria:
Must utilize original artwork and primary resource collections from both the Utah Museum of Fine Arts and the J. Willard Marriott Library Special Collections and/or Fine Arts Library
Expand upon, enlarge, and/or innovatively interpret the Mellon grant's theme of "Landscape, Land Art, and the American West"
Preferred project criteria:
Strongest consideration will be given to projects that demonstrate commitment to equity, access, and inclusion through diverse composition of teams and selection of projects that address themes of inclusion, diversity, equity, and accessibility. 
Involve University of Utah students and/or staff in planning, research, and/or execution of the project.
Are the product of interdisciplinary or interdepartmental collaboration.
Outline clear project documentation and expected outcomes.
Are feasible and likely to be completed within the award period.
Submission packet must include:
Cover page with project name or title; name and contact information of project lead or principal investigator; names and roles of project participants
In-depth proposal (500 words maximum)
List of potential UMFA objects and Marriott Library resources relevant to project
Budget
Timeline (1 page maximum)
Curriculum vitae or résumé (4 pages maximum)
Please format the application as a single PDF. Submissions will be accepted until October 23, 2020.
APPLY HERE (Applications open September 8, 2020)
---
Collections Engagement Grants Steering Committee
Co-Chairs and Principal Investigators
Gretchen Dietrich, executive director, Utah Museum of Fine Arts
Alberta Comer, Dean, J. Willard Marriott Library, university librarian. 
Ex Officio
Whitney Tassie, senior curator, UMFA
Todd Samuelson, assistant director, Special Collections, Marriott Library
Jessica Breiman, art and archives metadata librarian, Marriott Library
Alana Wolf, collections research curator, UMFA
University of Utah Advisory Committee
Heather Tanana, assistant professor and Wallace Stegner Center Fellow, College of Law
Daniel Mendoza, assistant professor, Atmospheric Sciences
Craig Dworkin, professor, English department
Jeffrey Moore, associate professor, Geology & Geophysics
Relevant Resources for Applicants
Marriott Library Special Collections
Marriott Library Special Collections Photograph, Audio Visual, and Manuscript Finding Aids
Marriott Library Special Collections University Archives Finding Aids
Marriott Library catalog (Fine Arts, Rare Books, Special Collections Print and Journal resources)
Marriott Library Fine Arts Library
Marriott Library Digital Library