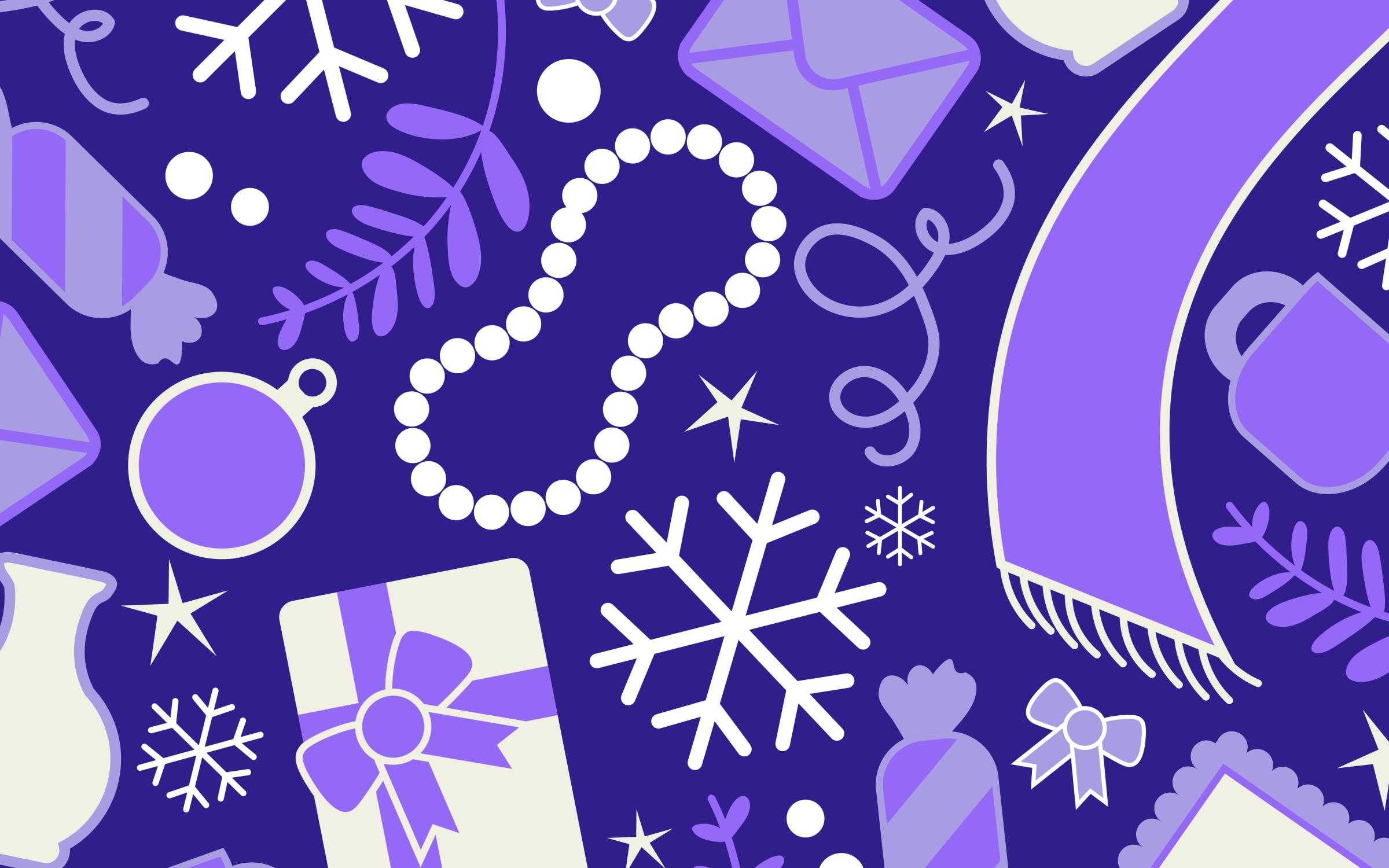 The UMFA's annual Holiday Market is here to dazzle! 
Saturday and Sunday, December 3 and 4 | 9 am—5 pm
FREE market admission and parking.
The Annual UMFA Holiday Market offers the ideal shopping experience—one-of-a-kind purchases that support both local artists and the work we do at the Utah Museum of Fine Arts, all in a festive atmosphere.
Whether you're a last-minute holiday shopper or looking to spruce (pun intended!) up your winter days, we've got you covered. Find local and other handmade creations in ceramics, paintings, jewelry, candles, prints, artisan chocolates, woodworking, soaps, and so much more. 
Shopping at the Holiday Market is free (with plenty of free parking). Make a day of it and enjoy live music, get lunch or a beverage at The Museum Café, or tour the Museum's latest exhibitions! Museum galleries will require an entrance fee. 
It's the gathering place to kick off the holiday season! Don't forget that you can find art-inspired gifts in The Museum Store all season long! 
Supporting the Museum 
We're so grateful this holiday season to be surrounded by wonderful makers and artists and you, our community members. Each purchase you make at the Holiday Market supports both our vendors and the Museum—Utah's one and only museum of local and international global art. So, it's okay to splurge a little on that hot chocolate, 'tis the season! 
Looking for other ways to support the Museum? This year, give your loved ones the gift of a UMFA membership! Not only will they get unlimited access to upcoming exhibitions, including the groundbreaking Many Wests: Artists Shape an American Idea (opening February 5, 2023), but they will also get a full year of access to our wonderful permanent collection and other related programs and benefits (like 10% off food in the café and purchases in The Museum Store!) 
To purchase a gift of membership for the art enthusiasts in your life, visit https://umfa.utah.edu/join or call 801.585.9875.  
Featuring student performers from the University of Utah School of Music:
Saturday, December 3
9-11 am: Marissa Badham, harp
11 am-1 pm: Richard Chang, piano
1-3 pm: Jonathan Lee, cello
3-5 pm: Suzannah Rose, piano
Sunday, December 4
9-11 am: Yanqi Wang, piano
11 am-1 pm: Richard Chang, piano
1-3 pm: Jonathan Lee, cello
3-5pm: Alex Call, cello