As humanity faces a serious threat to its health, we are reminded of what makes us most human—our stories. We believe that expression and creativity should not be sacrificed in the face of crisis, but should thrive in new ways. Many artists have had to cancel exhibitions and performances due to the world pandemic, and K–12 students have found their own artistic work impacted, lacking the materials—digital or otherwise—to complete their coursework. In an effort to mitigate the inequities that this new way of life presents, the UMFA's learning and engagement team took on the challenge to connect with students who may not have access to reliable internet. The team wanted not only to support coursework, but also to provide students with a way to express their feelings about this uncertain time. With grief and fear rippling through society, it is perhaps more valuable than ever to prioritize acts of creativity.
Last week, UMFA educators assembled 1,500 kits of art supplies to donate to students throughout Granite School District, as well as to Whitehorse High School in San Juan County. They'd asked Granite School District art specialist Noemi Hernandez-Balcazar what the biggest need was. "The district worked hard to provide educational materials to students who may not have access by providing materials such as Chromebooks, but art supplies were missing," Hernandez-Balcazar says. To be accessible to as many students as possible, the art activities were printed in both English and Spanish. To ensure safety, all UMFA educators assembling the kits wore masks and gloves, remained at least six feet apart from one another, and compiled the kits in an assembly-line style on disinfected tables. Museum educators then worked with Hernandez-Balcazar and high school principals to swiftly distribute the art kits to thirty-four schools around the valley in time for students' final projects, beginning in Magna at Cyprus High School.
"The UMFA art-learning packets are coming at a crucial time for Whitehorse scholars," says art teacher Georgiana Simpson of Whitehorse High School. "It is a worrisome time for all of us; moving into the summer months, they will not have the same level of support a school can provide. Knowing they have the tools for a creative outlet in the long summer months eases my mind and provides some relief to their burden."
Simpson has been advocating on behalf of an arts-integrated curriculum, which initially required working with each grade level team to make certain an arts-related piece was included in their learning. Fortunately, their principal is a former music teacher and understands the power of arts-integration and culturally relevant instruction as part of a holistic curriculum, Simpson says. Students' previous projects tied math, science, language learning, agriculture, Navajo song, and art-making into collages inspired by the illustrated versions of The Mountain that Loved a Bird. Their capstone project will be to either create a digital collage webpage or an actual graffiti collage, with the help of the art kits they receive, about their experiences in a COVID-19 world.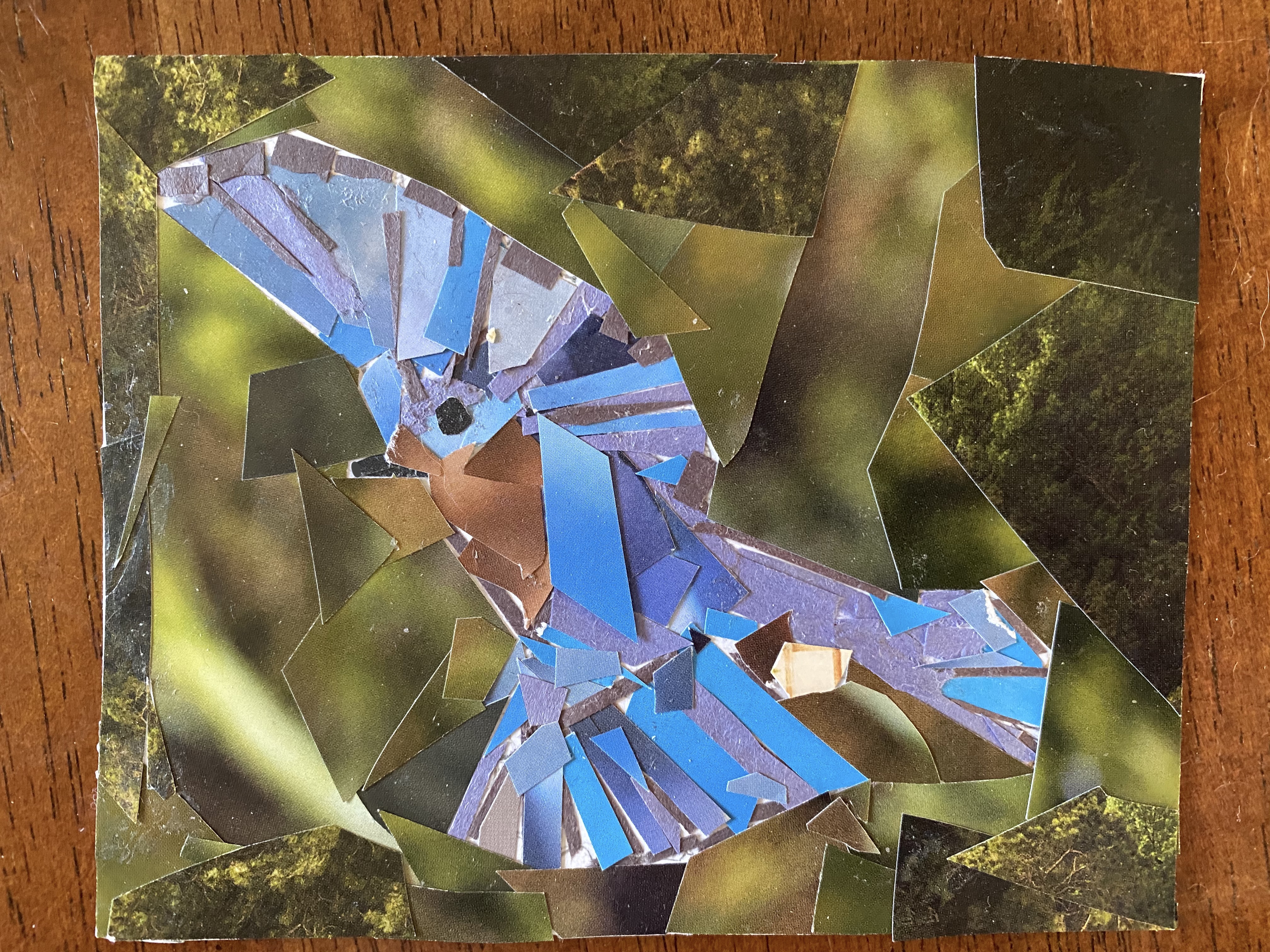 "An important part of our work at the Museum is to break down barriers to access, develop community, and create resources with the communities we serve. That is exactly our goal and objective of this project. We reached out. We asked what was needed and we brainstormed solutions and logistics together. This is an example of a shared experience model from the very conception of the idea to asking for approval. I am proud of my team for taking action in this way." –Jorge Rojas, director of learning and engagement
Earlier this spring, the UMFA also made multiple donations of our collections staff's nitrile gloves to health care facilities, in addition to participating in a drive to create cotton masks. Find our most up-to-date information on how the Museum is operating at umfa.utah.edu/COVID-19.