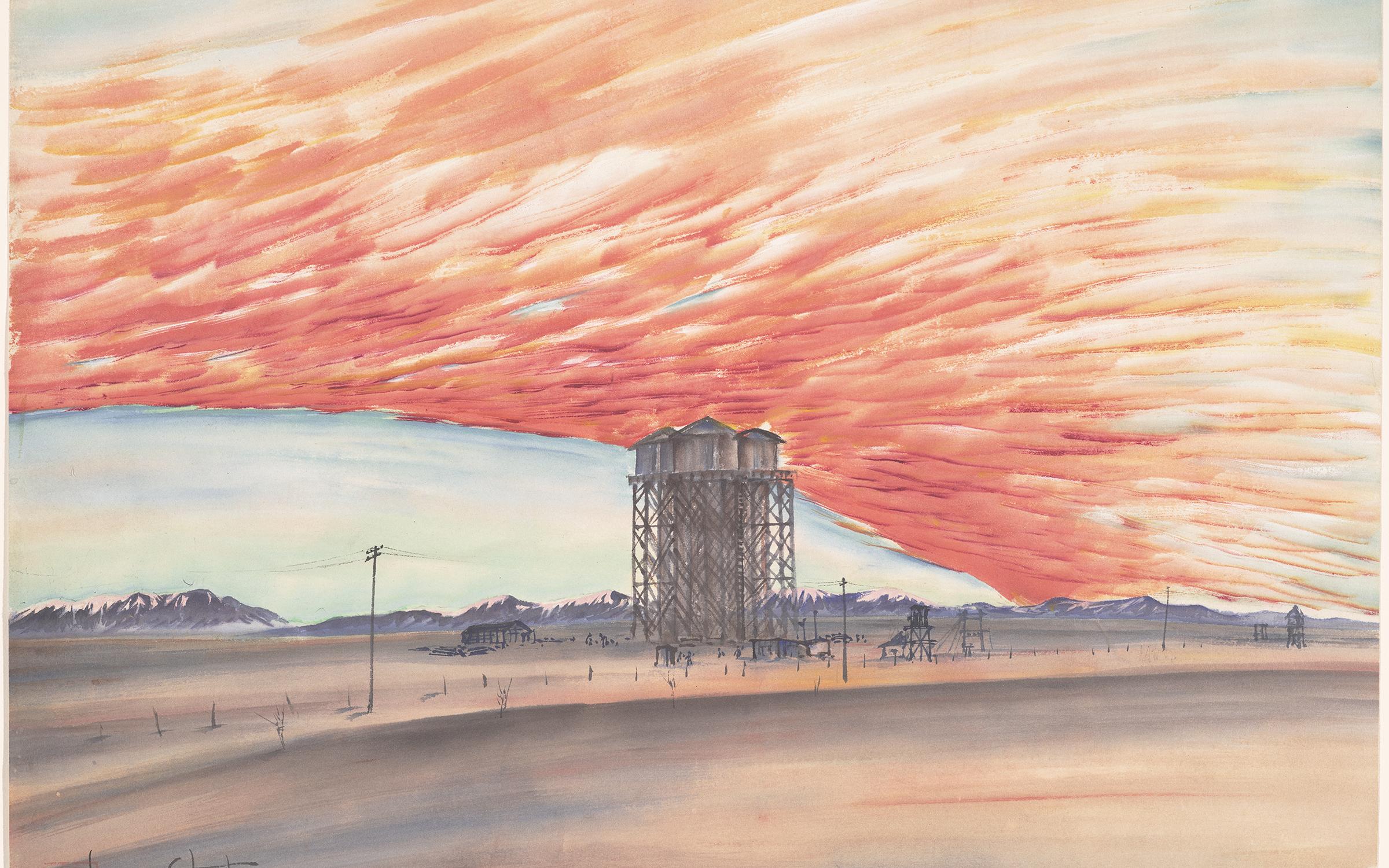 Curator ShiPu Wang is back! 
8–10 am: Chiura Obata: An American Modern at the UMFA is free to the public
9 am: ShiPu Wang leads informal gallery tours and is available to answer questions
10 am: ShiPu Wang signs exhibition catalogues—available in the Museum Store
10:30: Recommended time for Topaz travelers to hit the road. Travel on your own. 
1 pm sharp: Meet at Topaz Museum in Delta
Join the Utah Museum of Fine Arts and the Topaz Museum in Delta to learn about Chiura Obata, one of the twentieth century's most significant Japanese American artists. Begin the day at 8 am at the UMFA to see the exhibition Chiura Obata: An American Modern free from 8–10 am. Create art inspired by his unique style of printmaking and drawing in the UMFA education classroom. At 9 am, curator ShiPu Wang will offer informal tours of the exhibition and be available to answer questions. At 10 am, Wang will sign the exhibition catalogue, available in the Museum Store. Refreshments will be provided.
Please arrive at the Topaz Museum at 1 pm sharp to view some short videos followed by a discussion and gallery tour, where several of the Museum's Obata works will be on view. Afterward, guests will travel to the Topaz Internment Camp site by bus; guests are discouraged from driving their own cars to the site, where parking is extremely limited.
Chiura Obata (American, b. Japan, 1885–1975), Sunset, Water Tower, March 10, 1943, ink, color and mica on paper, 15 1/4 x 20 1/2 in, Fine Arts Museums of San Francisco, Museum purchase, gift of the Graphic Arts Council, 2001.28.1