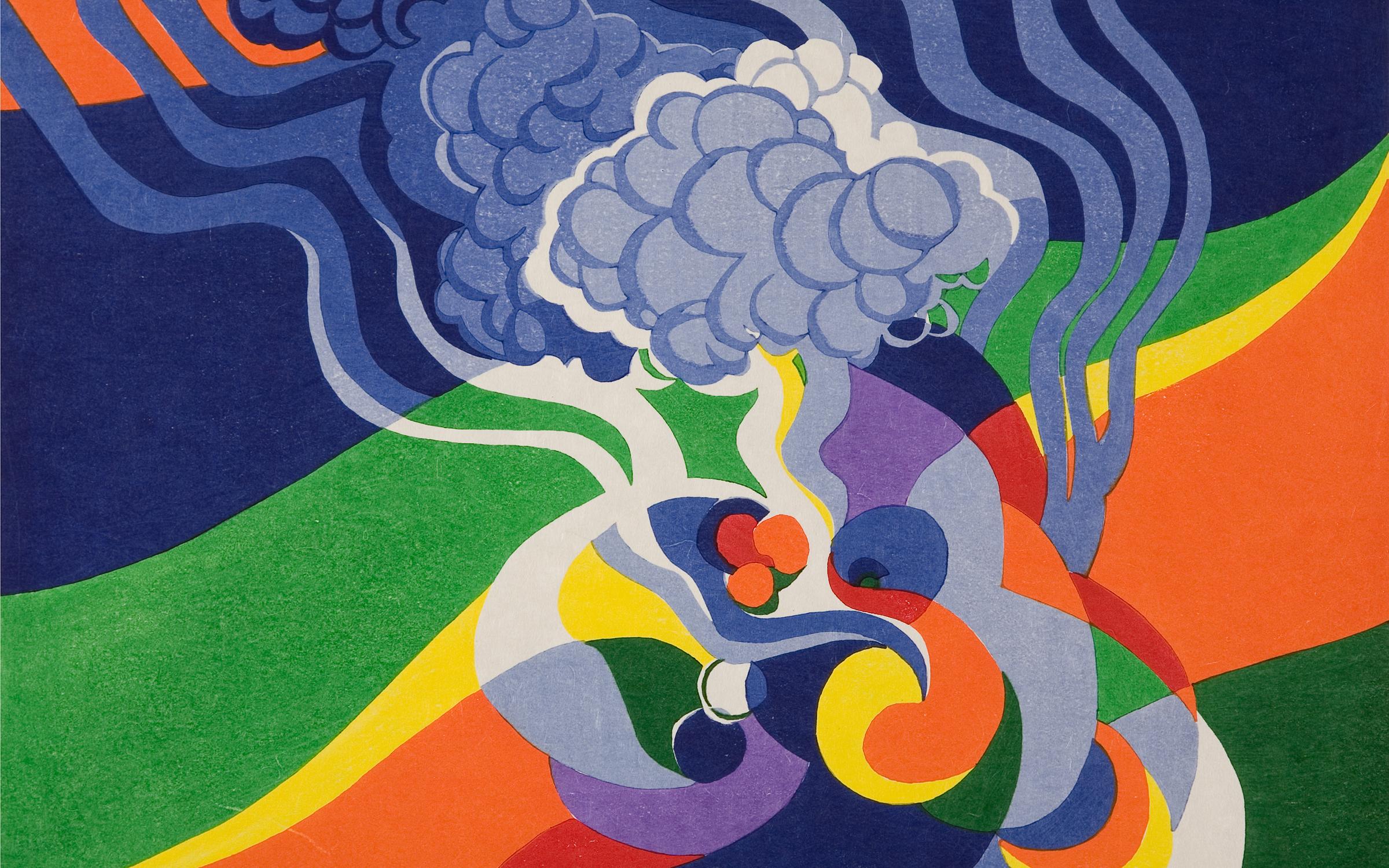 November 18, 2023
to
June 16, 2024
The Sound of Water: Woodcuts by Stanton Macdonald-Wright
"Whatever enriches us and whatever colors our lives is romance."
--Stanton Macdonald-Wright 
What emotions do certain images or words stir within you?  How do you visualize the words that you hear or the images they conjure in your mind? In UMFA'S newest ACME Lab,The Sound of Water: Woodcuts by Stanton Macdonald-Wright, viewers are invited to investigate the dynamic relationship between language and visual art.
Stanton Macdonald-Wright created images illustrating haikus1 from revered Japanese poets throughout history, connecting Eastern and Western cultural expressions and seeking pure forms of artistic truth.  With this series of haiga,2 Macdonald-Wright offers a visually spectacular fusion of Modern art and Japanese poetry.
In this ACME Lab, experience three electric, never-before-seen woodcuts from UMFA's permanent collection alongside original artworks created by five local artists.
Feeling inspired by what you've seen? Interact with this exhibition by creating and illustrating a haiku of your own.
---

1Haiku: traditional Japanese poem of three lines, 17 syllables total, that does not rhyme; often observations of the world around the poet and even seemingly mundane subjects. 
2 Haiga: image illustrating a haiku poem often drawn or painted by the poet on the same page. 
Image: Stanton Macdonald-Wright (American, 1890-1973), Cruel Heat, My Mind in a Whirl, I Listen to the Thunder Rumble, 1966-67, woodcut on paper, purchased with funds from the Phyllis Cannon Wattis Fund, UMFA1998.34.1.17