Third Saturday Online: Trading Cards
Before you get started on your trading cards, please take a few moments to find inspiration in some objects from Utah Women Working for Better Days! This exhibition celebrates the 150th anniversary of Utah as the first state where women voted under an equal suffrage law. You can read about it here.

These are a few images of portraits included in the exhibition. They're from a series called Utah Women Making History created by Utah artist Brooke Smart as commissioned by Better Days 2020. Have you learned about any of these women in Utah history? What woman in your life has inspired you? Today you can draw her portrait on a trading card. If you want to write about her you can on the back of the card.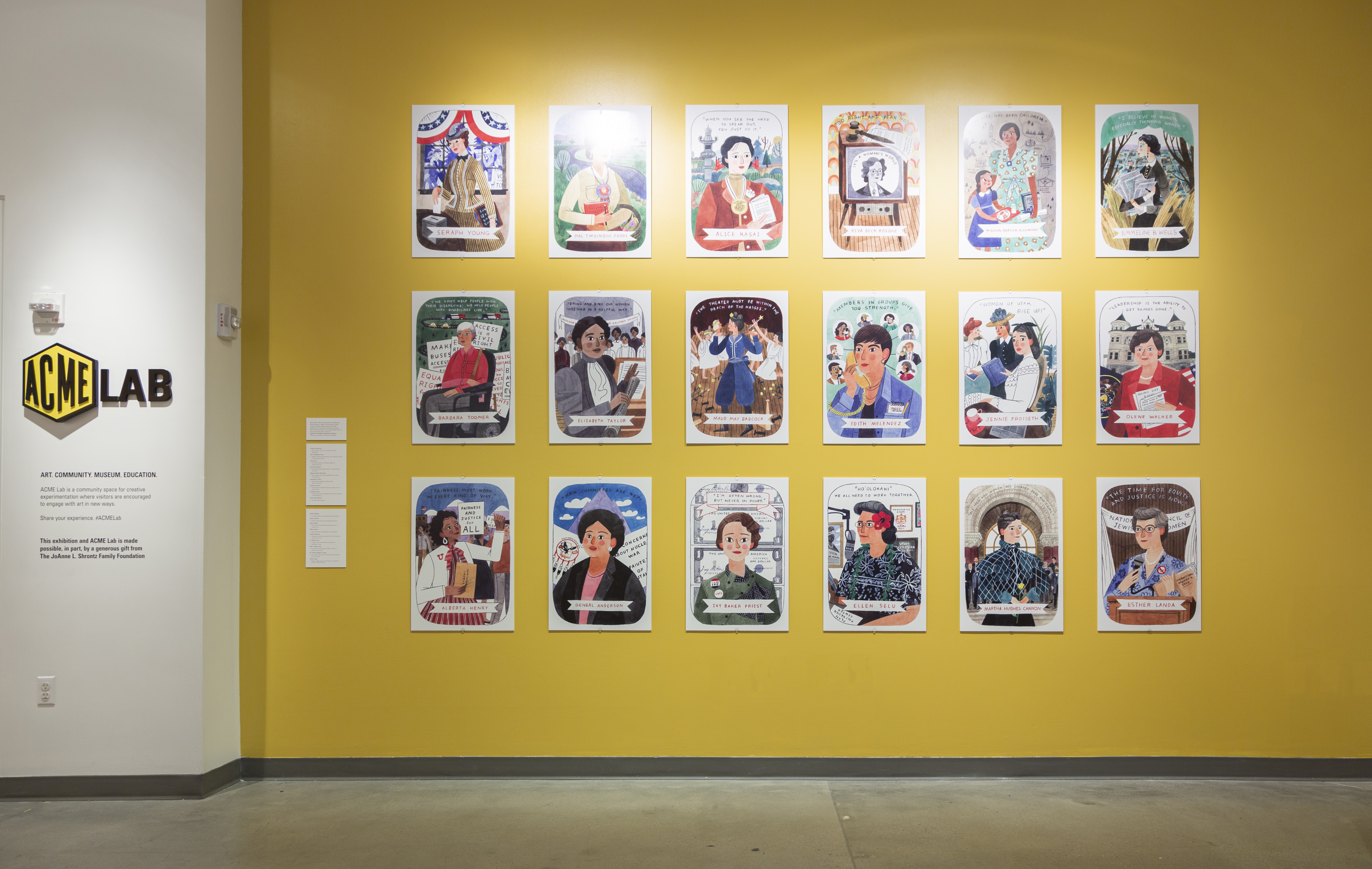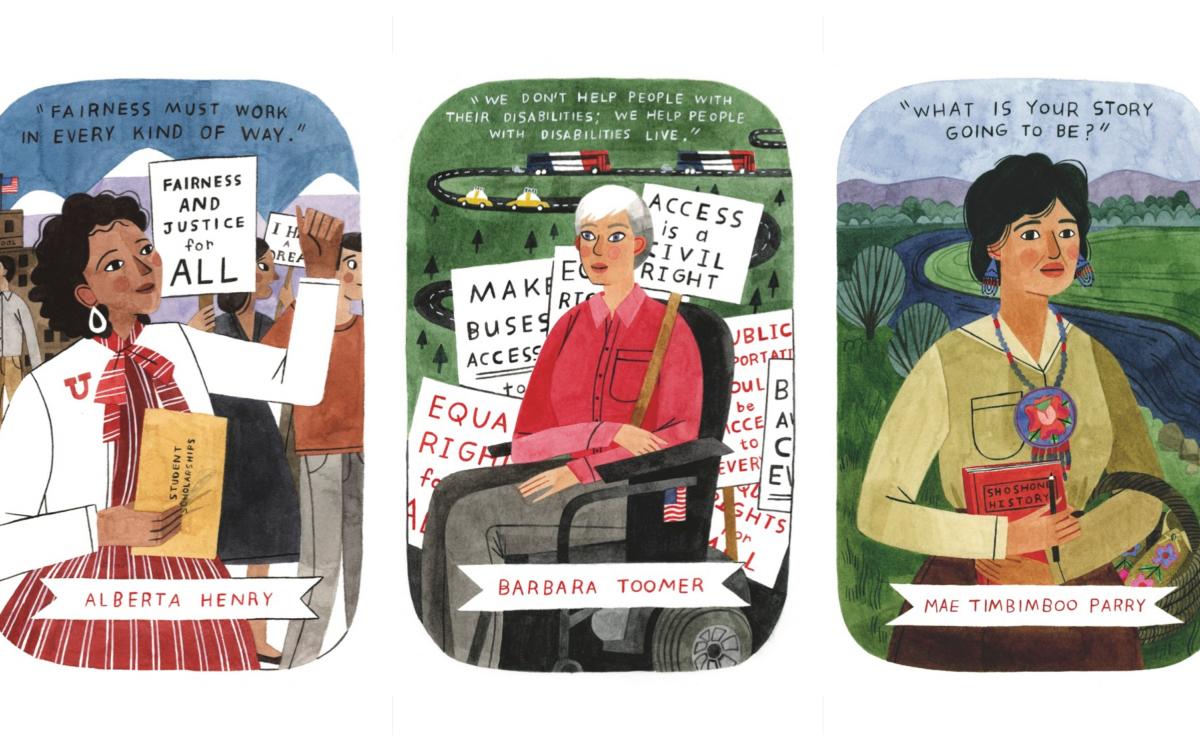 Take some time to look around the Better Days 2020 educational website and find something that you didn't know about Utah women who helped shape the state. What did you learn? Tell someone you are with about what you found out. 
Now you can make your trading cards featuring women who have inspired you.
There are two ways to make your trading cards. 
You can download the Trading Card Template here and print it out.
Or you can use a ruler to measure out a 3.5" x 2.5" rectangle for your trading card.
Although any paper will work to make your trading cards, thicker and stiffer paper will make it easier to keep your cards and trade with others!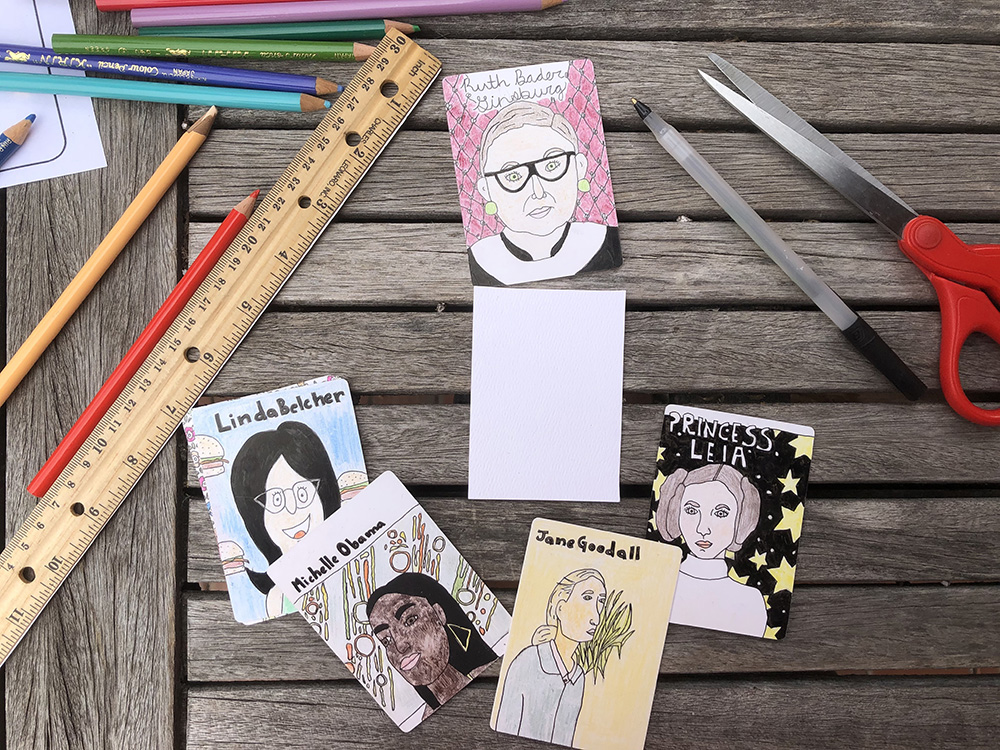 You can outline your portraits with a pen and then color with anything you have at home: colored pencils, crayons, even watercolor!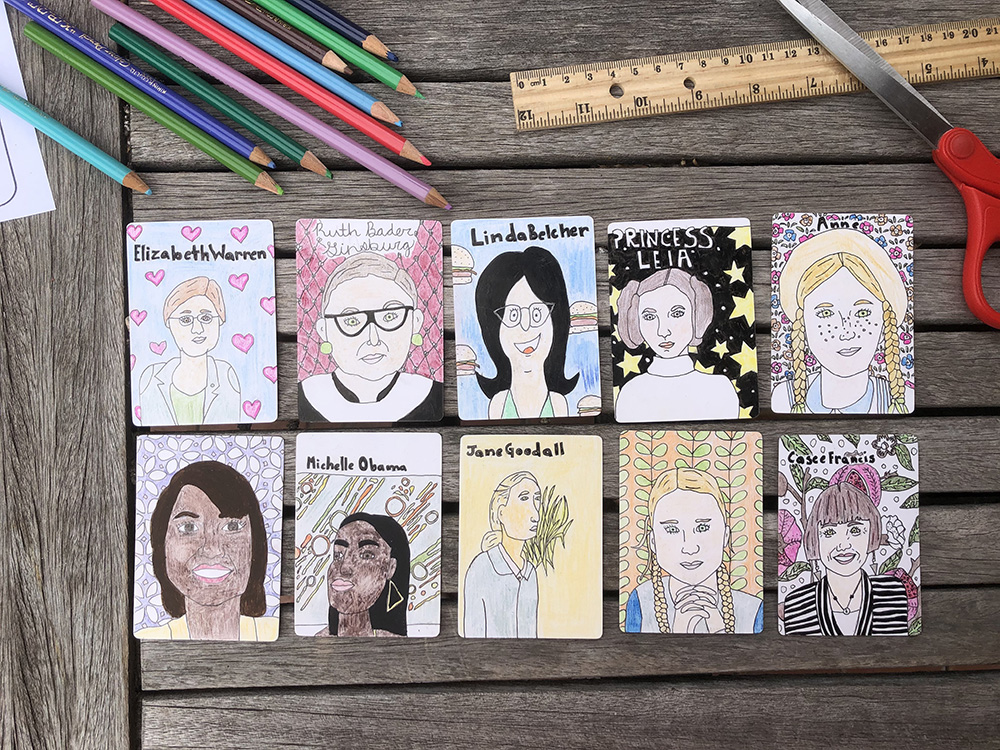 Take a look at these trading cards made by local artist Beatrice Teigen. They were inspired by her Great Girls of the World coloring books! What women will you draw on your trading cards?
We'd love to see a snapshot of your cards. Email phoebe.davenport@umfa.utah.edu a picture  for display in the ACME Lab once the UMFA has reopened!
---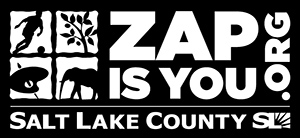 Third Saturdays are funded by Salt Lake County Zoo, Arts & Parks (ZAP)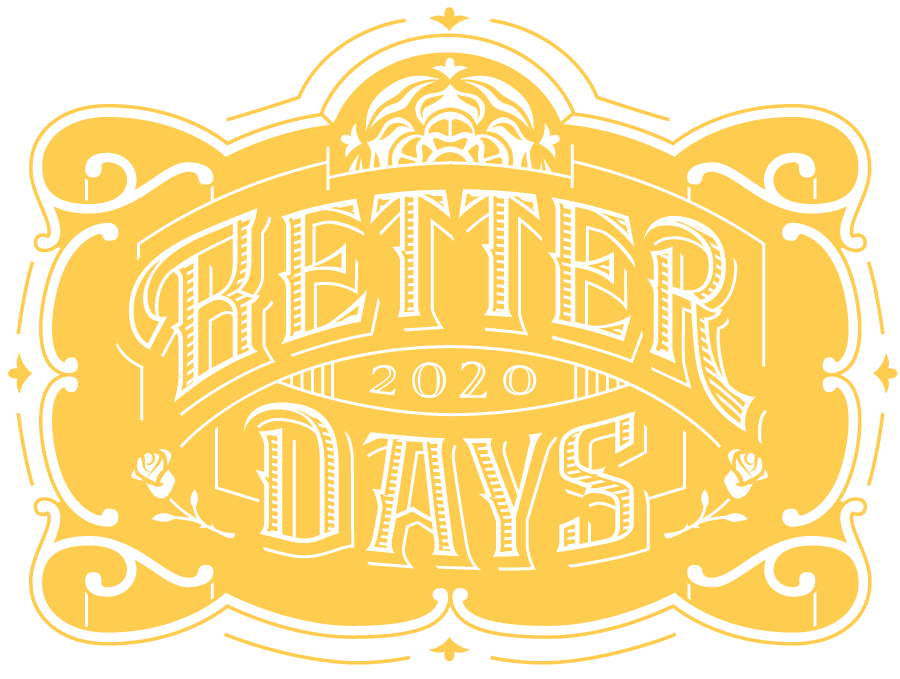 With thanks to our collaborators Better Days 2020 and the J. Willard Marriott Library. The illustrations you see reproduced in the Lab are a selection from a series of fifty created by Utah artist Brooke Smart as commissioned by Better Days 2020.