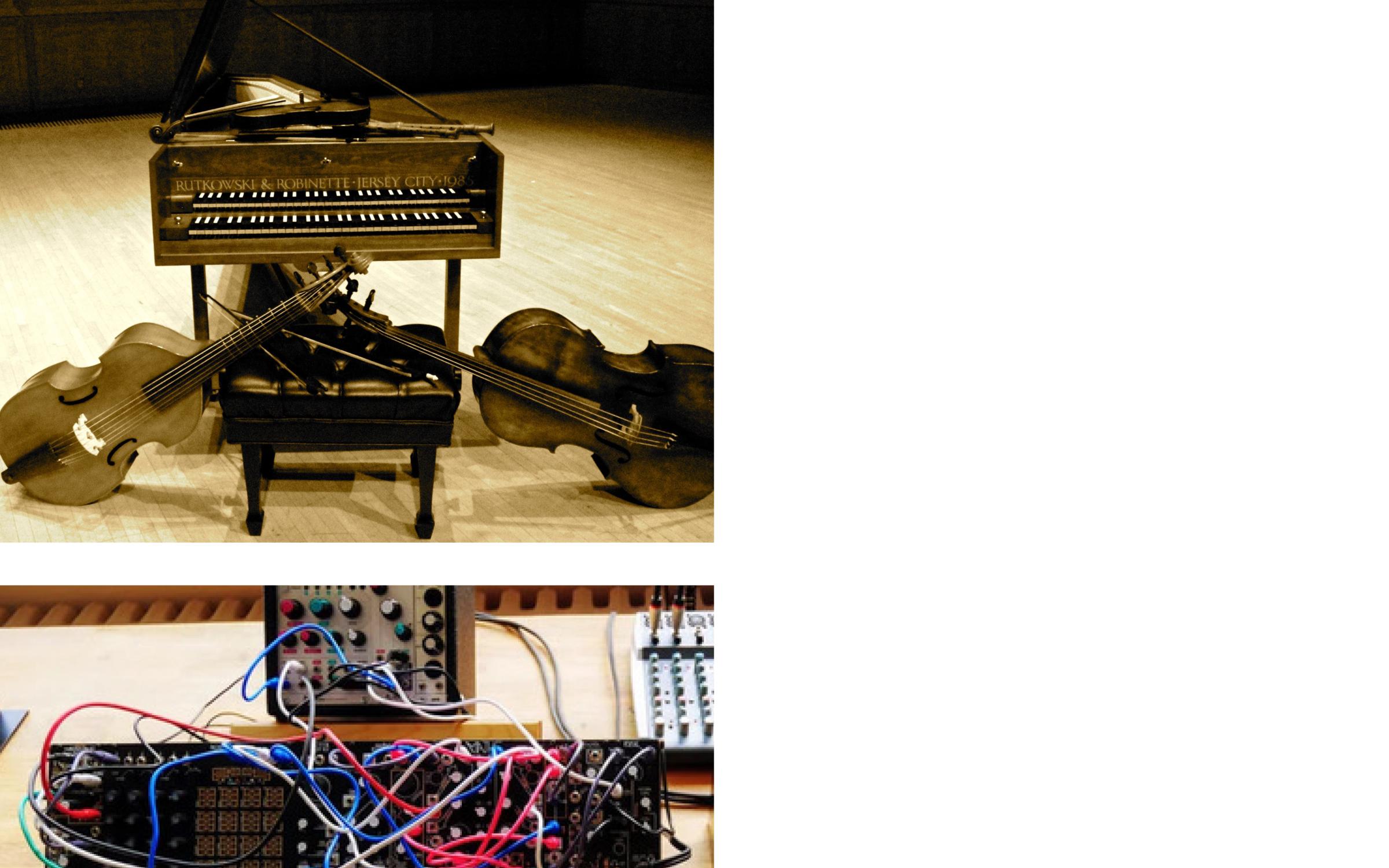 Live Performances from University of Utah School of Music Faculty
In person at G.W. Anderson Family Great Hall at the UMFA, 6:30 - 7:30 pm
Presented in conjunction with "Space Maker," an exhibition of recent work by U Department of Art faculty.
Celebrating the resilience and joy of live music, artists and scholars from the U School of Music present an unforgettable evening of classical masterpieces and new, original compositions. Following the arc of time from the 1600s to the present, the program invites audience members to immerse themselves in the sound-world of early historical instruments: harpsichord, recorder, and baroque violin, and the most recent, cutting-edge creations in the electro-acoustic genre. Mozart's sparkling operatic aria "Porgi amor" from "The Marriage of Figaro" and Brahms's piano trio in B major highlight the agile virtuosity of the human voice, strings, and piano.
Musicology and theory faculty Jane Hatter and Paul Sherrill provide expert insights into the meaning and context of the musical selections performed and created by artist faculty—early music specialist Lisa Chaufty, violinist Hasse Borup, soprano Julie Wright-Costa, cellist John Eckstein, trombonist Donn Schaefer, pianist Vedrana Subotic, and composers Elisabet Curbelo and Miguel Chuaqui.
Presented in partnership with the University of Utah School of Music.
Program:
Trio Sonata in B minor, HWV 386b, George Frideric Handel (1685-1759)
I. Andante
II. Allegro
Lisa Marie Chaufty, traverso and recorder
Kasia Sokol-Borup, violin
Pamela Palmer Jones, harpsichord
Leslie J. Richards, viola da gamba
Introduced by Lisa Marie Chaufty
"Porgi amor" from "Le Nozze di Figaro"
W.A. Mozart (1756-1791)
Julie Wright Costa, soprano
Vedrana Subotic, piano
Introduced by Paul Sherrill, music theory
Piano Trio No.1 in B Major, Op.8
I. Allegro con moto
Johannes Brahms (1833-1897)
Hasse Borup, violin
John Eckstein, cello
Vedrana Subotic, piano
Introduced by Michael Chikinda, music theory
Xperimento uno (2021) for live electronics
Elisabet Curbelo, composer
Introduced and performed by Elisabet Curbelo