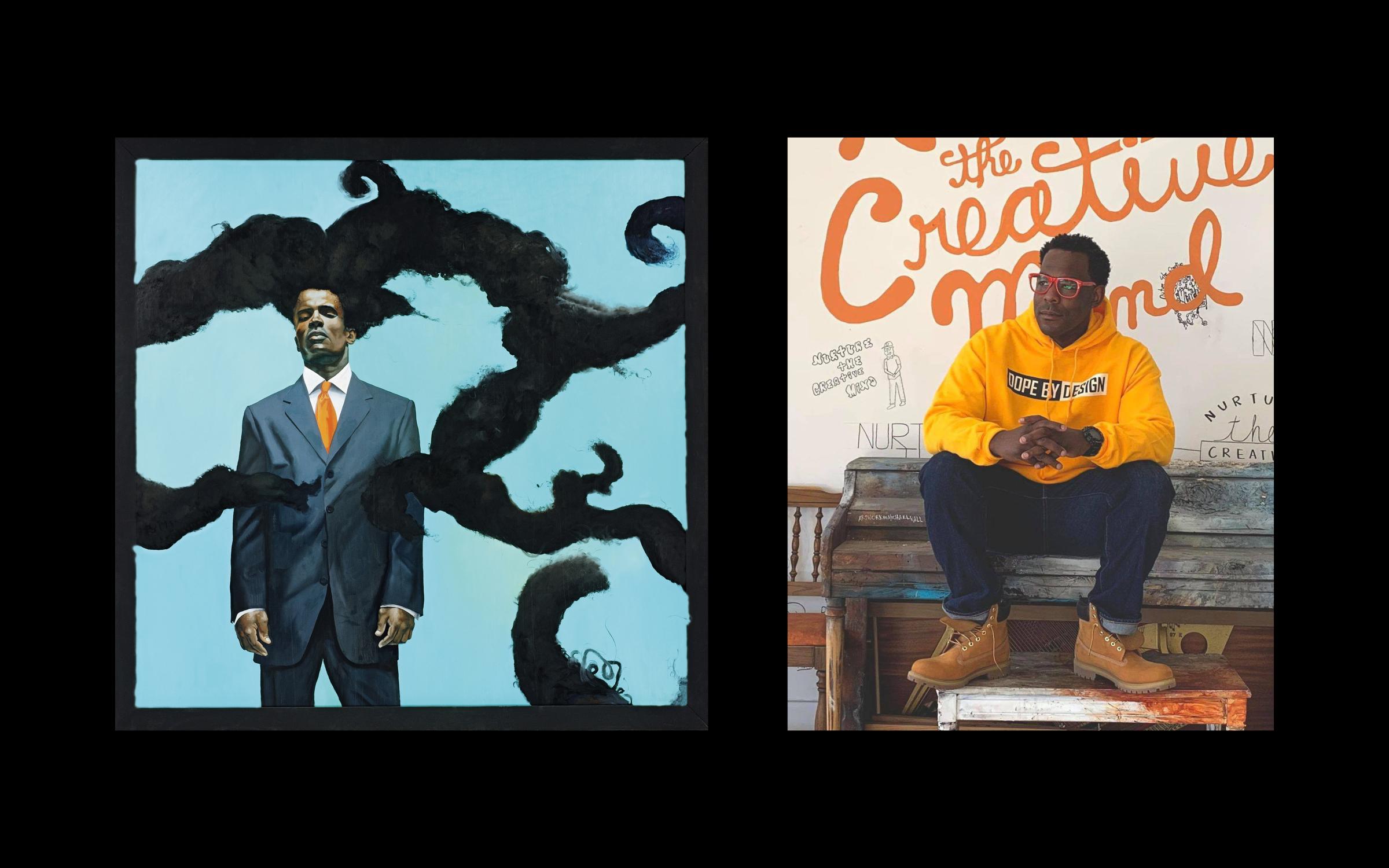 Sight & Sound: DJ Soundscapes for Black Refractions featuring Amir Jackson
6–8 pm | FREE | G.W. Anderson Family Great Hall––SOLD OUT
This event is at capacity. Please view our second Sight & Sound: DJ Soundscapes on March 3. March tickets will be released soon.
Let the music inform your viewing, let the artwork inform your listening. Join us for this spring's multi-sensory series of art and music curated by local DJ Amir Jackson from Ogden, Utah, melding soul, jazz, and melodies old and new with the themes of Black Refractions: Highlights from The Studio Museum in Harlem.  
Amir Jackson 
A New York Native and military veteran, Amir's connection to music started in the womb, his mother being an exceptional singer, and grew into a love affair that he now shares with others playing soul, funk, jazz, and hip-hop, etc. Amir focuses on the feeling and mode created by a curating the perfect sound recipe.  
In case you're wondering, safety remains a top priority. Face masks and social distancing are required, and gallery capacity will be limited. 
THE UTAH MUSEUM OF FINE ARTS (UMFA) IS FUNDED IN PART BY SALT LAKE COUNTY ZOO, ARTS & PARKS (ZAP). 
Kehinde Wiley, Conspicuous Fraud Series #1 (Eminence), 2001, oil on canvas. The Studio Museum in Harlem; Museum purchase made possible by a gift from Anne Ehrenkranz, 2002.10.14. © Kehinde Wiley. Courtesy of the artist, Roberts Projects, Los Angeles, California, and American Federation of Arts.
The UMFA periodically sends out information via e-mail regarding upcoming exhibitions, events, lectures, films, classes, and more.