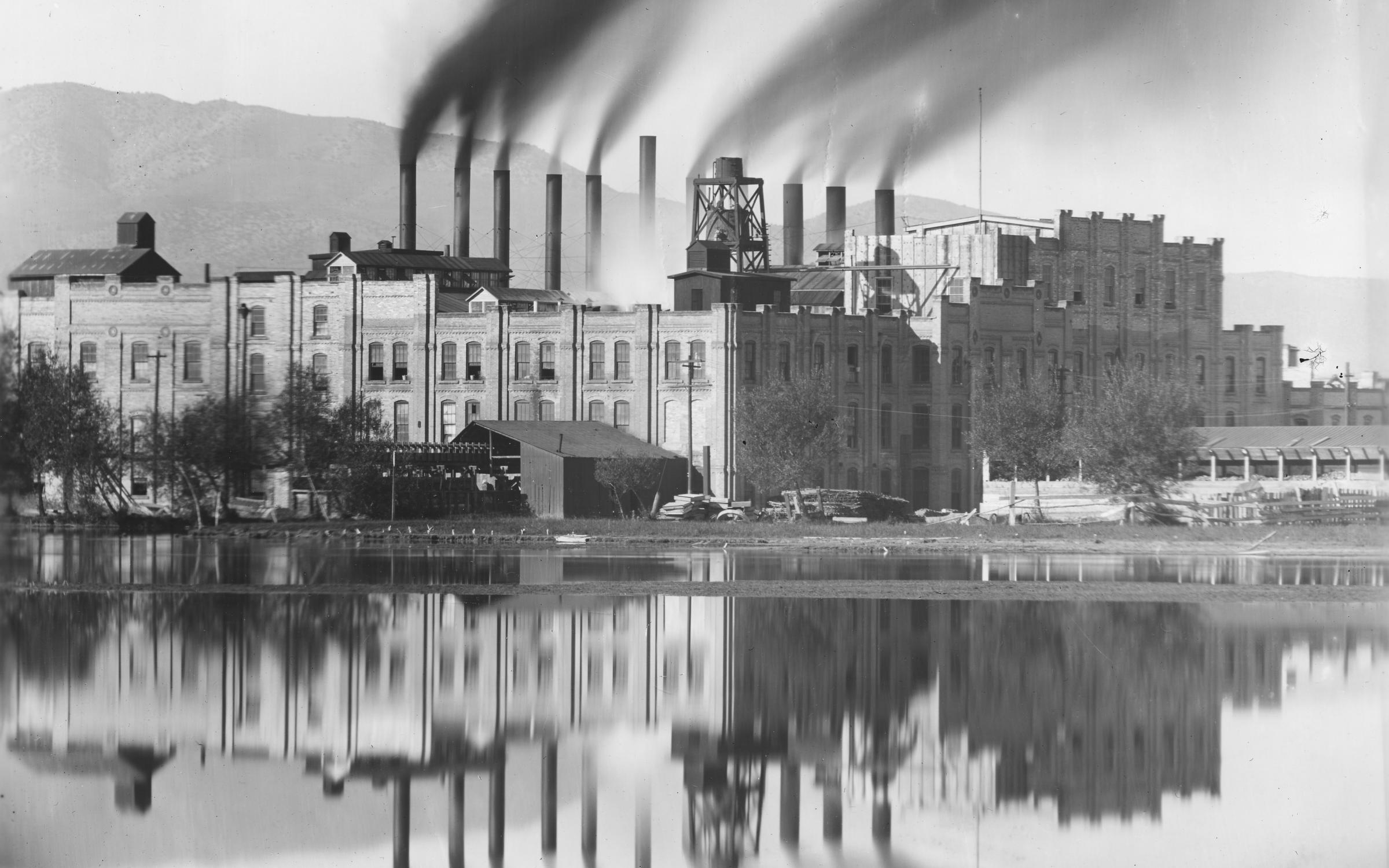 Teaching and Researching with the Collections: A Virtual Lunchtime Learning Series
The UMFA invites you to a three-part virtual lunchtime series featuring lightning talks with University of Utah researchers working with art and archives from the Utah Museum of Fine Arts and J. Willard Marriott Library Special Collections. 
The first session will feature:
Andy Hoffmann, Sounds, Sedimentations, and Sanctuaries: An Assemblage Approach
Al Denyer, A Sense of Place: Responses to Belonging in the American West
Emily Larsen, Utah's Women Artists and the American West, c. 1890–1950
Emily Tipps, Papermaking the Great Salt Lake
Samyak Shertok, The Great Salt Lake: Myths, Salt, and Birds
See the upcoming events on Wednesday, October 6, and Wednesday, November 3.
Projects are funded through a grant from the Andrew W. Mellon Foundation to the UMFA and U of U Marriott Library.
Find more information on fall 2021 and 2020's projects.
Lehi Sugar Factory, P0790 Shipler Studio Photograph Collection, Special Collections, J. Willard Marriott Library
The UMFA periodically sends out information via e-mail regarding upcoming exhibitions, events, lectures, films, classes, and more.