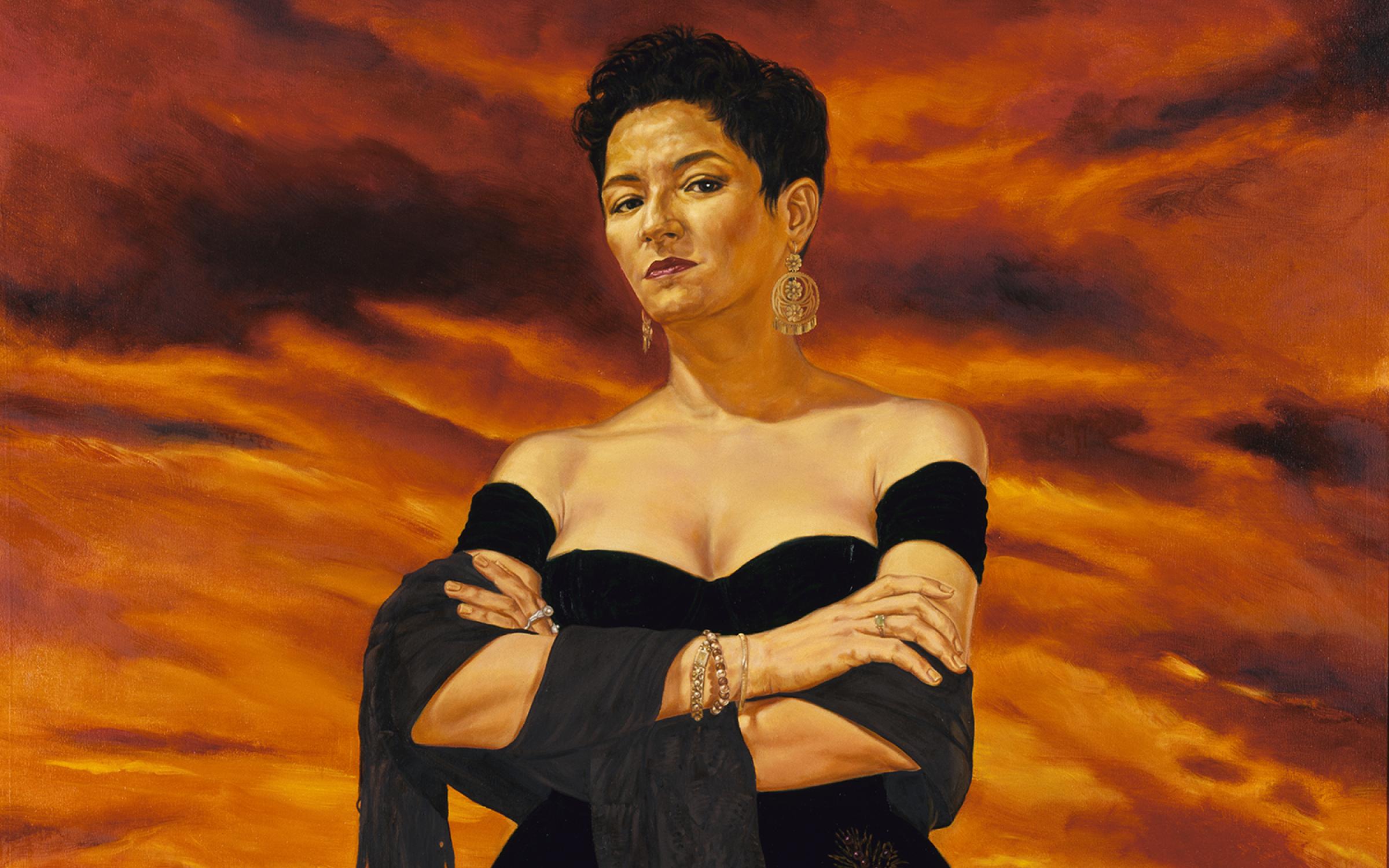 February 5, 2023
to
June 11, 2023
Many Wests: Artists Shape an American Idea
Ideas about the American West, both in popular culture and in commonly accepted historical narratives, are often based on a past that never was, and fail to take into account important events that actually occurred. The exhibition Many Wests: Artists Shape an American Idea examines the perspectives of dozens of modern and contemporary artists who offer a broader and more inclusive view of this region, which too often has been dominated by romanticized myths and Euro-American historical accounts. 
This exhibition presents an opportunity to examine previous misconceptions, question racist clichés, and highlight the multiple communities and histories that continue to form this iconic region of the United States. Working in various media, from painting and sculpture to photography and mixed media, the artists featured bring a nuanced and multifaceted history to light. Many Wests highlights many voices—including artists who identify as Black, Indigenous, Asian American, Latinx, and LGBTQ+—who stake a claim in the American West.
The exhibition's three sections—Caretakers, Memory Makers, and Boundary Breakers—highlight the various ways artists explode singular conceptions of the American West, often demonstrating the resilience of marginalized communities who survived against the odds. The modern and contemporary artists featured in Many Wests reveal that "the West" has always been a place of multiple stories, experiences, and cultures. 
Learn about events celebrating and inspired by Many Wests here. 
See a list of all artists and learn more on the accessible labels page here. 
The UMFA invited community members to respond to the art in Many West, listen here.
National Tour
Many Wests features artwork from the permanent collections of the Smithsonian American Art Museum and four partner museums located in some of the fastest-growing cities and states in the western region of the United States. It is the culmination of a multi-year, joint curatorial initiative supported by Art Bridges. The collaborating partner museums are the Boise Art Museum in Idaho; the Jordan Schnitzer Museum of Art in Eugene, Oregon; the Utah Museum of Fine Arts in Salt Lake City; and the Whatcom Museum in Bellingham, Washington. 
This exhibition is organized by Amy Chaloupka, curator of art at the Whatcom Museum; Melanie Fales, executive director/CEO of the Boise Art Museum; Danielle Knapp, the McCosh Curator at the Jordan Schnitzer Museum of Art; Whitney Tassie, senior curator and curator of modern and contemporary art at the Utah Museum of Fine Arts; and E. Carmen Ramos, Acting Chief Curator, Curator of Latinx Art, and Art Bridges Initiative Project Director, with Anne Hyland, the Art Bridges Initiative curatorial coordinator at the Smithsonian American Art Museum.   
National Tour Dates
Boise Art Museum: July 31, 2021, to February 13, 2022

Whatcom Museum of Art: March 19, 2022, to August 21, 2022

Jordan Schnitzer Museum of Art: September 26, 2022, to December 31, 2022

Utah Museum of Fine Art: February 5, 2023, to June 11, 2023

Smithsonian American Art Museum: July 28, 2023, to January 14, 2024
---
Many Wests: Artists Shape an American Idea is one in a series of American art exhibitions created through a multi-year, multi-institutional partnership formed by the Smithsonian American Art Museum as part of the Art Bridges Initiative. 



Local Sponsors
Presenting Sponsor:
Sue & Al Landon
Curatorial Sponsors: 
The George S. and Dolores Doré Eccles Foundation
The Wieler Family Private Foundation Trust
Installation Sponsor: 
Stephanie & Tim Harpst
Programming Sponsor:
Art Bridges Foundation
Image: Angel Rodríguez-Díaz, The Protagonist of an Endless Story, 1993, oil on canvas, Smithsonian American Art Museum, Museum purchase made possible in part by the Smithsonian Latino Initiatives Pool and the Smithsonian Institution Collections Acquisition Program, 1996.19. © 1993, Angel Rodriguez-Diaz