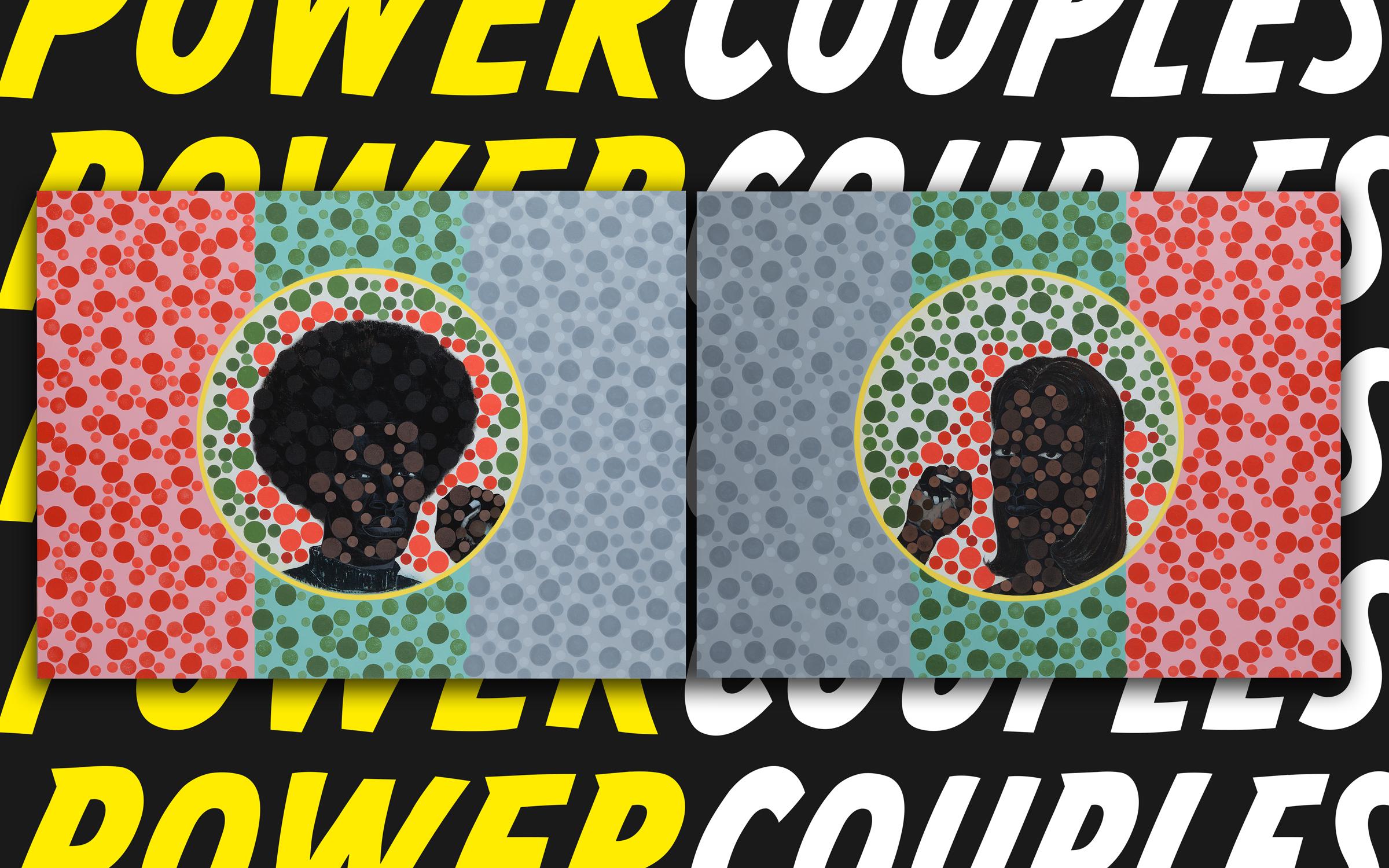 July 11, 2019
to
December 8, 2019
Power Couples: The Pendant Format in Art
A pair of iconic tabletop seasonings. Secret lovers. Well-heeled newlyweds. Gothic churches. Iconic landscapes. Kittens.
Power Couples: The Pendant Format in Art explores works of art conceived as pairs and examines how timeless pairings from sixteenth-century Europe to contemporary Utah illuminate of-the-moment ideas.
Curator of European, American, and regional art Leslie Anderson conceived and organized the exhibition, the first of its kind devoted to a comprehensive look at the pendant format and the artistic strategies at play in such works. Drawing chiefly from the Museum's dynamic collection, Power Couples explores how artists have used the pendant format across media, cultures, and time periods to explore gender roles and social status; to present moments of before-and-after, cause-and-effect and departure-and-return; and to compare and contrast familiar stories and ideas. Learn more about curatorial research conducted in preparation for this exhibition here.
Visitors are encouraged to engage with these concepts through a variety of in-gallery experiences such as dressing up to create your own pendant, a magnet board that allows you to change and disrupt the gender roles of Barthel Bruyn the Younger's Portrait of a Gentleman and Portrait of a Lady (ca.1555–1565), and more.
Visitors will find new acquisitions, perennial favorites and rarely seen, recently conserved objects of European, American and Asian art as well as select loans from other museums in a variety of mediums: paintings, prints, sculpture, photographs and video art.
Sponsors
Support for Power Couples is provided by curatorial sponsor Marriner S. Eccles Foundation, conservation sponsor Ann K. Stewart Docent Conservation Fund, and programming sponsor Carolyn & Kem Gardner.
Admission
Entrance to Power Couples is included in the price of general admission. Admission is free the first Wednesday and third Saturday of each month. See umfa.utah.edu/visit for details.
FREE PUBLIC PROGRAMS
Take a deep-dive into the pendant format at the Power Couples Symposium on October 4, 2019. 
 
ART MAKING
Third Saturday for Families: Duo Paintings
Saturday, July 20 | 1–4 pm | Emma Eccles Jones Education Center Classroom | FREE program and Museum admission
Make your own power couple with mini canvases and paint.
Open Studio: Power Couples
Wednesday, August 7 | 6 pm | FREE program and Museum admission
A drop-in art exploration program for adults.
TALKS & LECTURES
Curator Talk | Leslie Anderson 
Wednesday, August 21 | 6 pm | Katherine W. and Ezekiel R. Dumke Jr. Auditorium
FREE lecture | Museum admission $5 after 5 pm 
Learn about the artistic strategies and themes explored in the pendant format.
SIGHT & SOUND
With U of U School of Music
Wednesday, September 18 | 7 pm
Free with admission
Let the music inform your viewing, and let the artwork inform your listening.
#umfa_powercouples