Now West!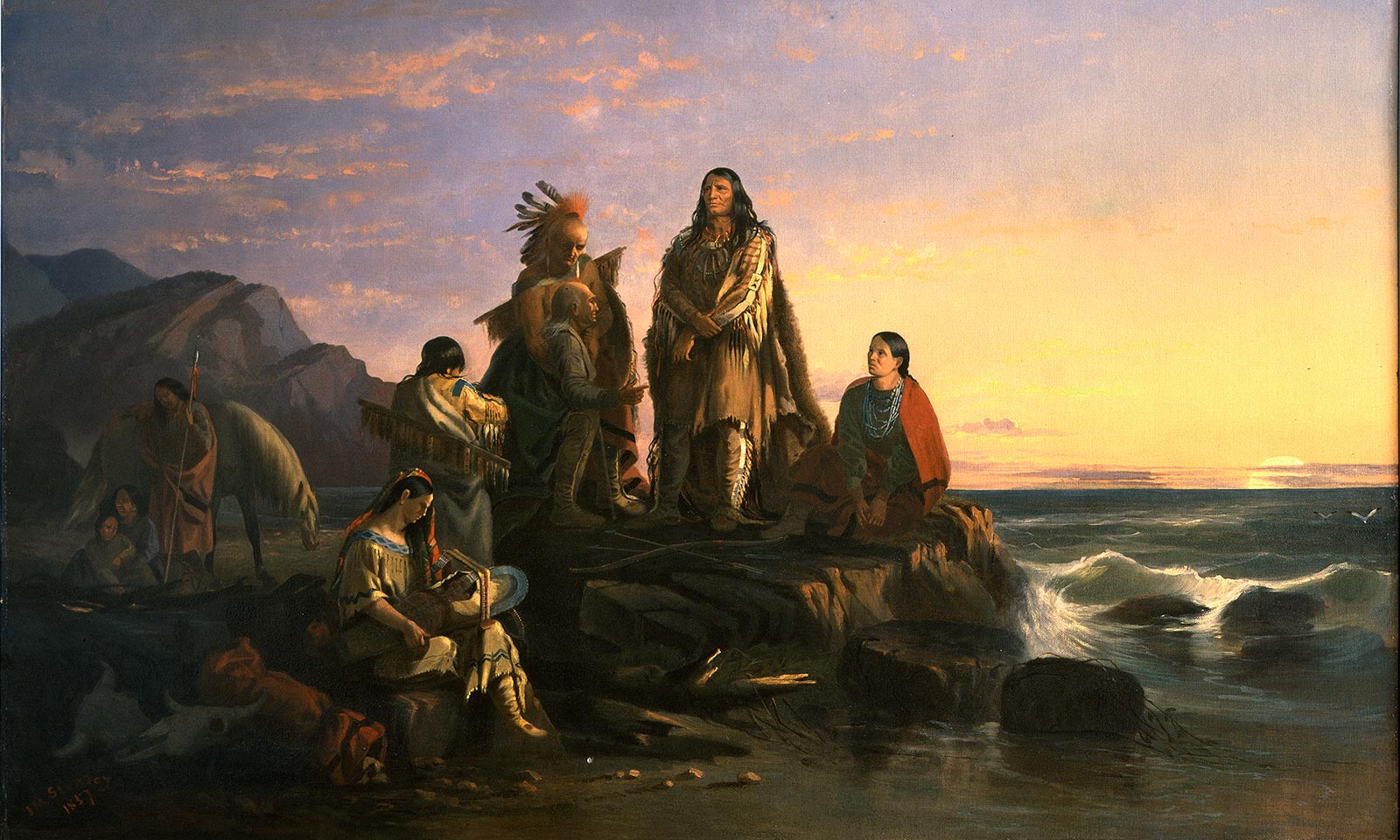 Now West! Public Programs | FREE
Encouraging dialogue and critical thinking around Go West! Art of the American Frontier from the Buffalo Bill Center of the West, and this consequential period in American history. All events are at the UMFA unless otherwise noted.
Thayer Tolles: The American West in Bronze, 1850–1925 | Thursday, December 7 | 7 pm
Third Saturday for Families: Waterscapes | Saturday, December 16 | 1 -4 pm
ACME Session | Native American Artists' Voices | Wednesday, January 10 | 6:30 pm
Salt Lake City Public Library, Marmalade Branch

DeLesslin George-Warren: Tours and Presentations
Click here to hear DeLesslin talk about two A D.M. Cooper works in Go West!
Indigenous Corps of Discovery: The Don't Go West Expedition  exhibition tour and presentation
Good Trouble: Children's Story Time and Social Dance presentation
Wednesday, January 10-Saturday, January 13 | Click links for specific dates and times
Histories: Artist Lecture and Performance Thursday, January 11 | 7 pm

Leslie Anderson: "The Most Frightful Nightmare: American Artists on Westward Expeditions" | Wednesday, January 17 | 7 pm

Gregory Hinton: Out West with Buffalo Bill | Thursday, February 8 | 7 pm

Emma Hansen: Native Art and a Sense of Place in the Great Plains | Thursday, February 22 | 7 pm

Creativity in Focus: Through the Repellent Fence | Wednesday, February 28 | 7 pm

Peter Hassrick: Bierstadt and Moran: The Battle for Yellowstone | Thursday, March 8 | 7 pm
Citywide Celebration
"On the Trail of the West: Salt Lake City, Utah," a citywide celebration of the American West, co-presented by the Buffalo Bill Center of the West, features additional special events at other venues across Salt Lake City.